This outfit really consists of my favourite basics, black, denim, stripes and ankle boots. Its so easy to wear and I can pile on the accessories.
My hair is the same as the last outfit post.... I don't know how I managed to wake up with a perfectly roughed up version of the bun from the night before but it worked for me - one bobby pin and away I went!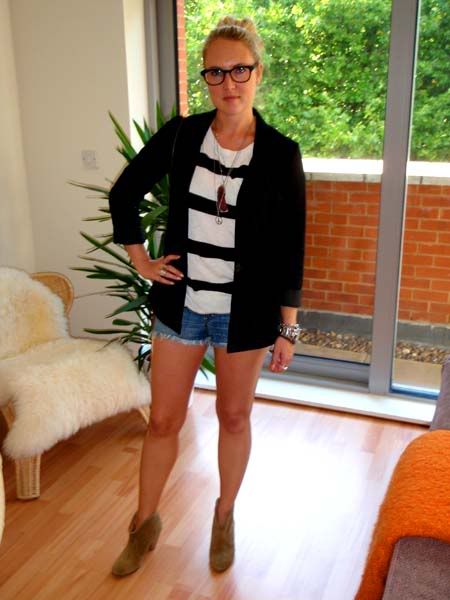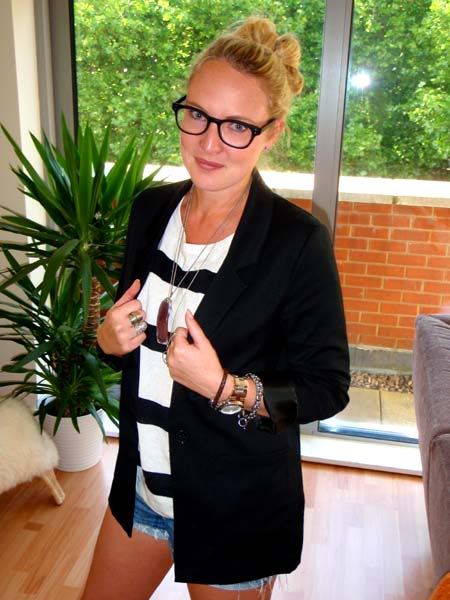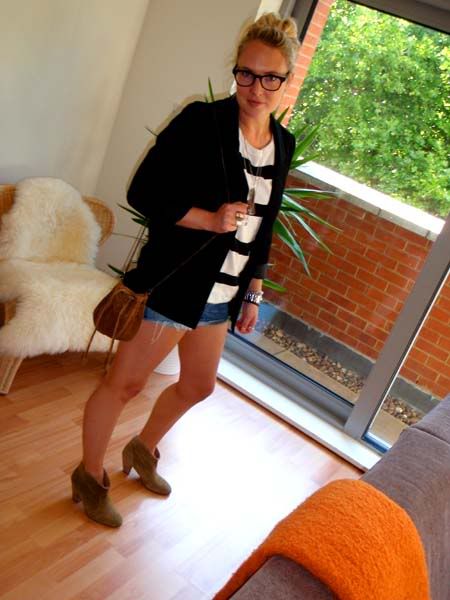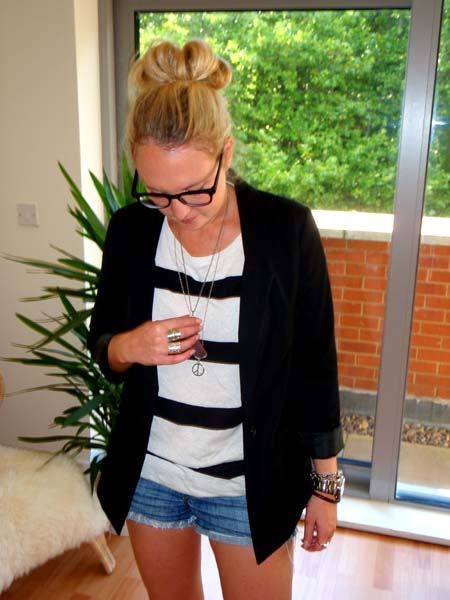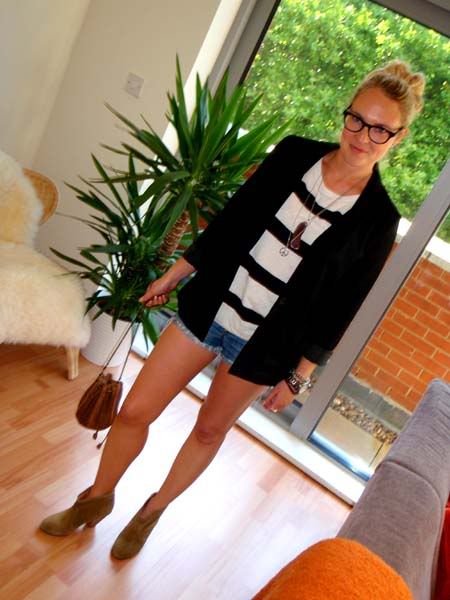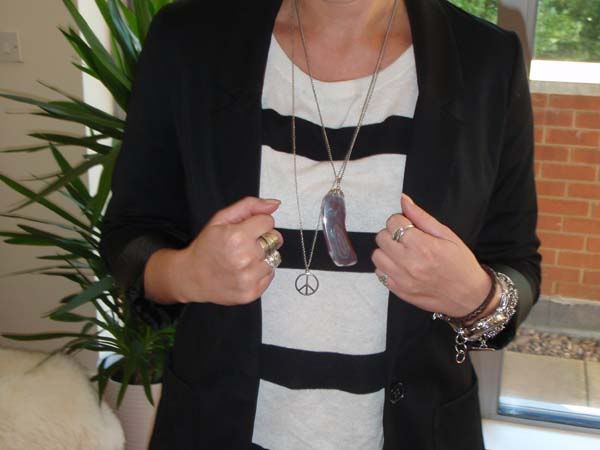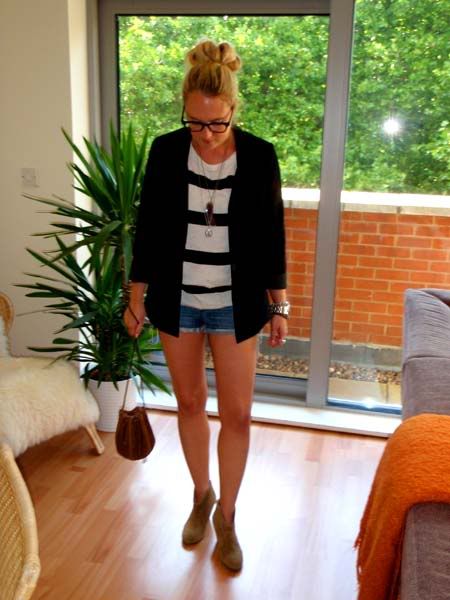 Blazer - H&M
Jumper - H&M
Shorts - Abercrombie
Boots - Topshop
Bag - Zara
Pendants - Vintage and market stall
Rings - Croatia, Boston, Brazil and Argentina
Bracelets - Thomas Sabo and Storm
Watch - Michael Kors
If you haven't entered already, there's only a few more days remaining before the Giveaway for the ZARA leather bag closes -
Enter Here!