In preperation for my holiday in a few weeks I've started planning what to pack. Here is my list of the items needed for the beach or pool!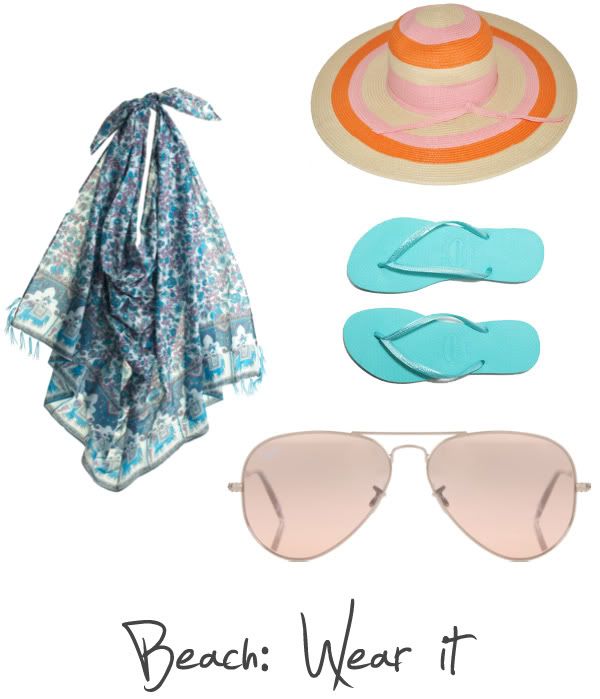 Large cotton sarong. These have a few good uses I mainly use mine instead of a beach towel, quick drying and no sand stuck to it, small and light to pack too.
Sunglasses - Got to protect your eyes when reading and people watching!
Hat - For when you want a little shade on your face.
Flip flops - Easy to get on or off, waterproof and comfy.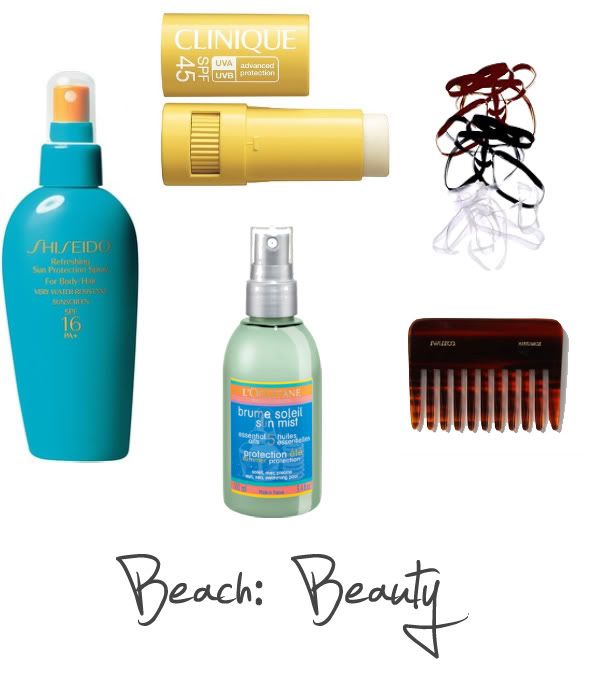 Sun protection - I've been using Banana Boat Sport spf 30 dry oil for years and I still get the best tan without burning. It works for me as, once you've rubbed it in there is no sticky oil or grease on which can cause heat rash. I might switch down a couple of factors for the last two days depending on the heat.
Hair protection - I alternate between a protection spray and a conditioning oil which works a treat with the suns heat.
Lip protection - Sunburnt lips are extremely painful, I use an Ambre Solaire factor 50 stick block on them and my nose too!
Hair bobbles - get your hair tied up and away from your face in a cute beach style.
Wide tooth comb - Get those sandy salty knots out with ease.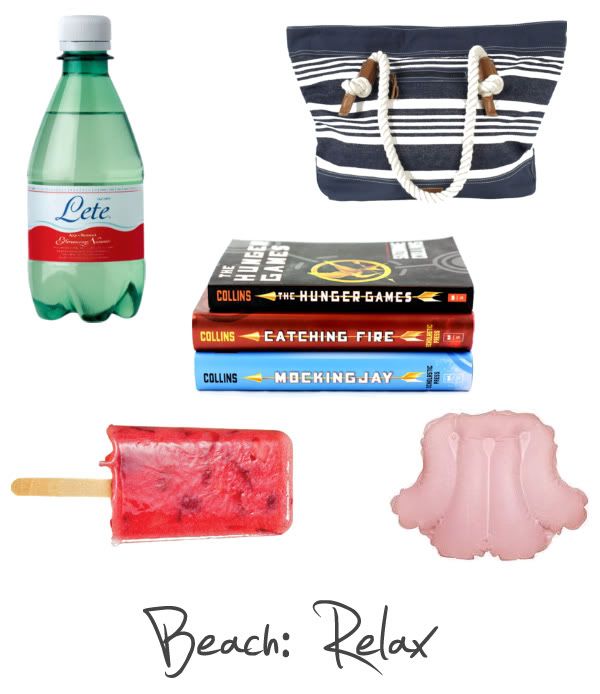 Inflatable pillow. Whether you have a lounger or lying on sand it's nice to have a soft pillow to read from. Waterproof and extremely light to pack.
Water - lots and lots of it.
Beach bag - A good sized bag for all the essentials!
Books - Holiday reading for me is time to switch off and not get involved in anything too taxing. I'll do a post on this years beach reads soon.