I was very kindly sent a Boudoir Prive box to try and here's what I got. I have to say most things were well timed, I have run out of eye cream, in need of a new eyeliner and i'm really into hair oil at the minute so looking forward to trying the macademia oil.
The Zoya polish is a good size and a gorgeous petrol blue grey colour.
Are any of you Boudoir Prive members? I have to say the packaging is lovely and if you are willing to spend £10 a month you could discover some slightly lesser known but high quality products.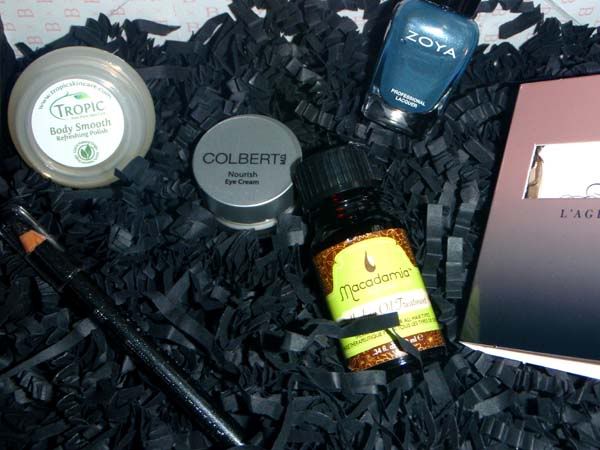 Tropic body polish - smells amazing
Colbert - Nourish eye cream
Macademia - Hair oil treatment
Zoya - Nail polish in Marina
Cargo - Boogie Nights eye pencil