As mentioned in my previous post I had the pleasure of a NARS makeover as part of my blogger night at Selfridges. I am a complete novice when it comes to the NARS brand and hadn't tried anything before. Between Becky the NARS manager and myself we agreed on a smokey eye look, something I wanted to try and went for a deep purple which would bring out the green in my eyes!
As Becky was removing my eye make-up I was given a history of the brand, Francois Nars created the line after working with models and photographers in the 1980's. You can read more here.
The build up of the colour was then started, first with a cream shadow (Maragaibo) to intensify the powder colour that would be placed on top which was (Brousse duo - Purple). Abysinnia a lighter shadow to blend, Via Veneto long life liner along the lashline and below and in the waterline, Volumising mascara and Custard concealer below the eyes for coverage. The smokey shadow was neatened up to a flick towards my brows and as we had a little time before finishing, I had a dusting of Deauville powder foundation and Orgasm blusher and a coat of the lovely Turkish Delight gloss.
Becky was brilliant, if anyone is wanting to book a makeover for a special occasion I would fully reccomend her (in Selfridges, Bullring) and will be going back for more advice and to get a skin match to try the foundation.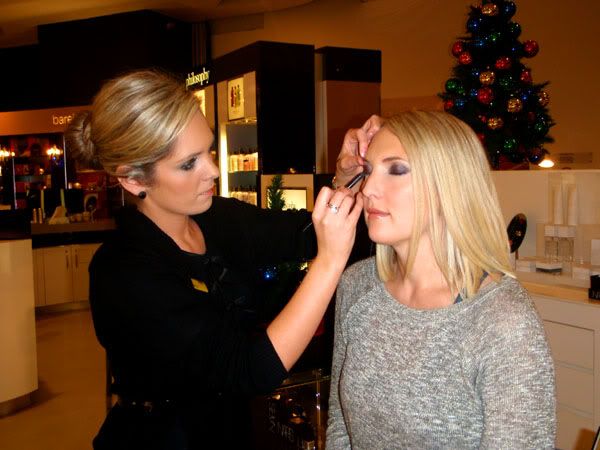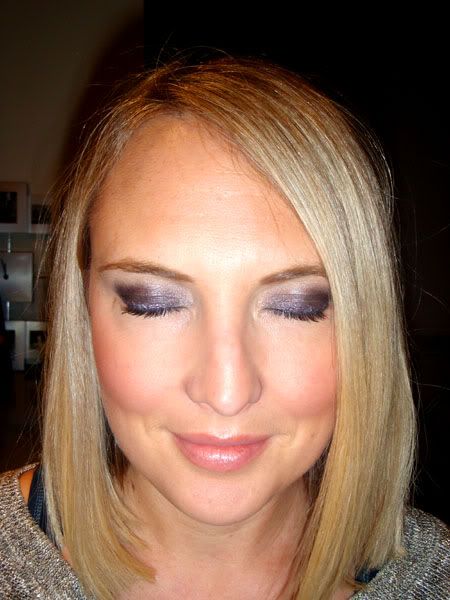 Also the Nar's holiday collection was on display and how beautiful is it? Modern Kabuki - I really want the brush set!