I painted my nails using the Chanel Mat Top coat again this weekend. This time over Revlon in Valentine. I'm so in love with this top coat and really recommend anyone to buy it. It transforms your polishes and I personally think matte nails look really chic and that little bit different.
You can view the first time I used it over
Chanel Black pearl here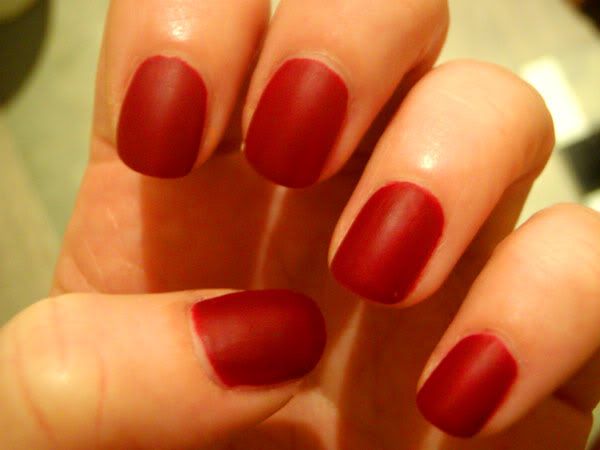 What's your view on matte coloured nails?