I won't be wearing either of these for a good month or two yet as I want to wait until the weather is a little brighter than it is now. Still the colour is one of my favourites so snapped these little goodies as soon as I saw
them!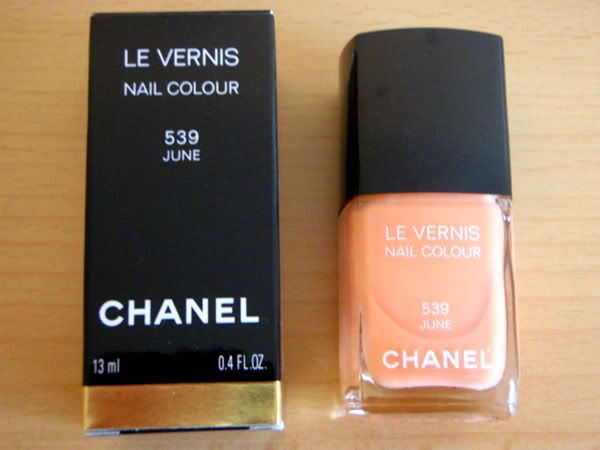 Peach blouse from Topshop and Chanel S/S12 vernis in June.
Have you started buying anything for the warmer weather?