I finally got around to posting about my course. I haven't been in a classroom for longer than I care to remember but last September I started at evening school. I enrolled over the summer and have started learning Silversmithing and jewellery design. Its something i've wanted to do for quite a while now.
I had no previous experience so I'm starting with the very basics. My first few weeks included sketching a design of the first piece I wanted to make and creating a prototype made in copper first which works in the same way as silver. The equipment is the trickiest to master, some rather scary burners and drill machines but they're also the most fun too!
My second piece was a dainty hammered ring.
I bought some solid silver and this is how the final piece came out - i'm really pleased with this. I have also made a matching ring for my little finger. I love the skinny plain band and am planning to make several with different textures for stacking.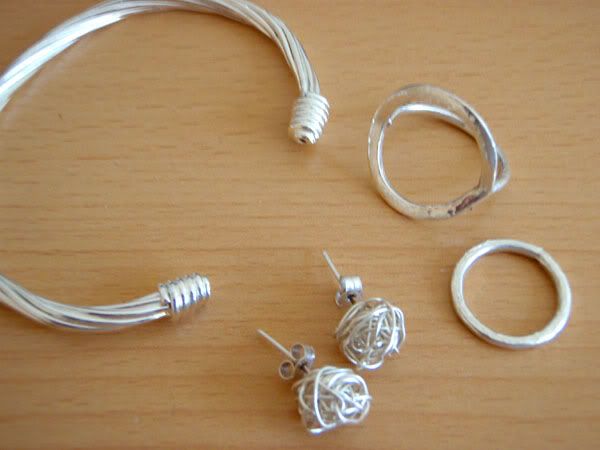 I'm really enjoying the course, we can make whatever we like, it's actually quite relaxing switching off from the norm for a few hours and getting on with making a piece that you'll hopefully wear and love. The people are so friendly too.
I might post a few more photos of finished pieces if you're interested?
It's also got me interested in other types of evening courses which I may look into in a few months. Do any of you go to an evening class