I bought this Revlon polish at the weekend and i'm now sporting some super glitzy nails!
The shade is called Sparkling by Revlon and is a pinky rose gold glitter with larger glitter discs. It's a very similar formular to Facets of Fuschia I reviewed last year.
I wore it over Revlon Purple Petal but is quite lovely worn on it's own - although much more subtle.
I actually think I would prefer this over a more natural pink so the rose gold stands out a bit more. Navy or grey could work too.
This is two coats of Purple Petal followed by two coats of Sparkling.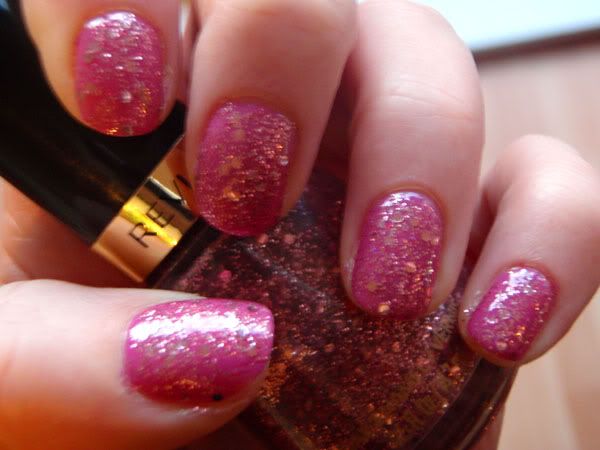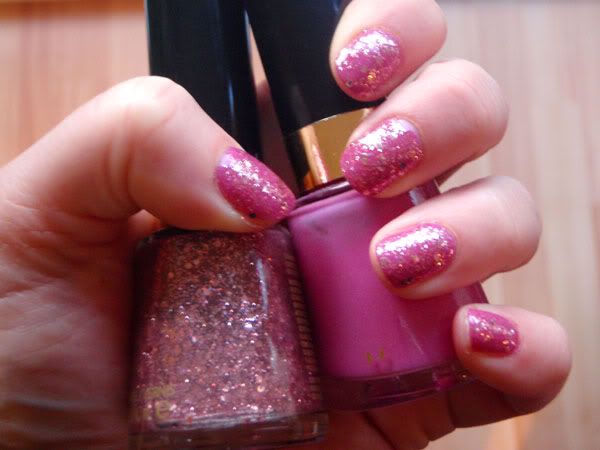 This was the first of my nail polish purchases this weekend. I finally got my paws on Chanel May so will review this shortly!