I was lucky enough to be invited to a private tour of the fragrances in the Tom Ford Private Blend collection just launched at Selfridges, the only retailer to sell this range in Birmingham.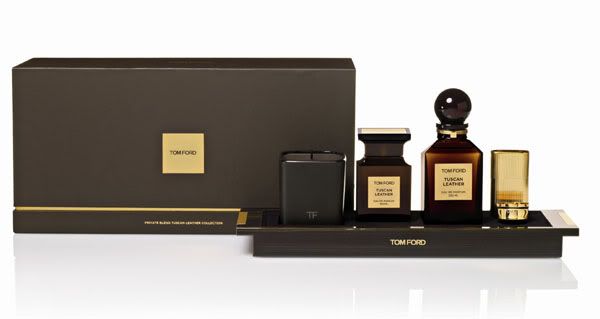 The Private Blend collection is split into 6 different categories - Oriental Woods, Leather, Floral, Tobacco and Eau De Cologne. The scents are not categorised as masculine or feminine.



I was taken through the whole collection and told about the inspirations behind each fragrance - tropical travels, gentleman's smoking clubs, leather armchairs are just a few.



The designs are based on glass apothecary bottles with gold name plates and will look luxe on any dressing table.





I described the scents I usually wear - fresh, powdery and clean. We started going through each scent individually starting with Neroli Portofino. I loved this instantly, with Tunisian Neroli, Italian Bergamot, Sicilian Lemon, Winter Yellow Mandarin, Lavender, and Orange Flower, Rosemary and Amber. It whisks you away somewhere exotic and tropical, cased in a lovely dark sea green glass bottle.
My other personal favourite was Champaca Absolute so unusual I hadn't smelt anything like it before which is down to the unconventional composition. It takes a rarely used single note and then adds a sequence of secondary ingredients which layer to create the most gorgeous addictive fragrance. Perfect for an evening out.
I hope to be adding both of these to my collection.
Oud Wood, one of the bestsellers along with Neroli Portofino and Tuscan Leather
Do you own any of the Tom Ford fragrances? Have you got a favourite?
I definitely recommend you stop by the Tom Ford counter to try a couple of the scents especially if you are looking for something original.
"Private Blend is my own scent laboratory; it's where I have the ability to create very
special, original fragrances that are unconstrained by the conventions of mainstream
scent-making. Private Blend is designed with the true fragrance connoisseur in mind."
-Tom Ford