Meet Brenda. I've liked these little Alexander Wang bags for years now, I can remember when the black version first came out, the leather always looks so soft and slouchy.
I was browsing the Outnet and saw this bag at 60% off so it was a little hard to refuse despite only buying my new Mulberry Tillie (posted about here) a few days before. They are very different though which justified it in my head. Tillie is pretty, Brenda is cool.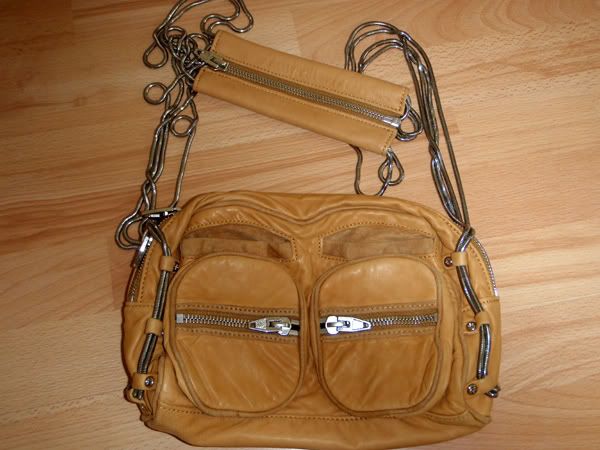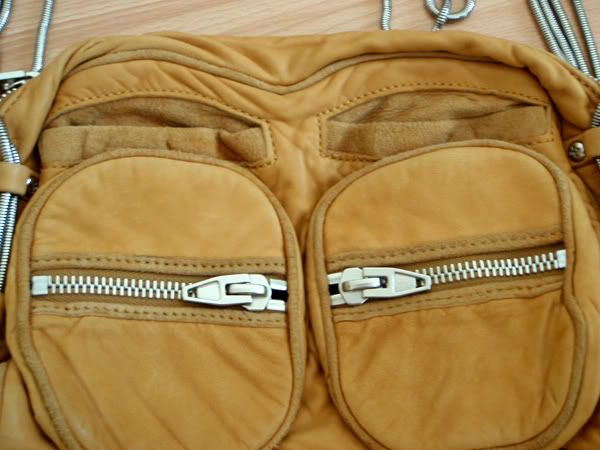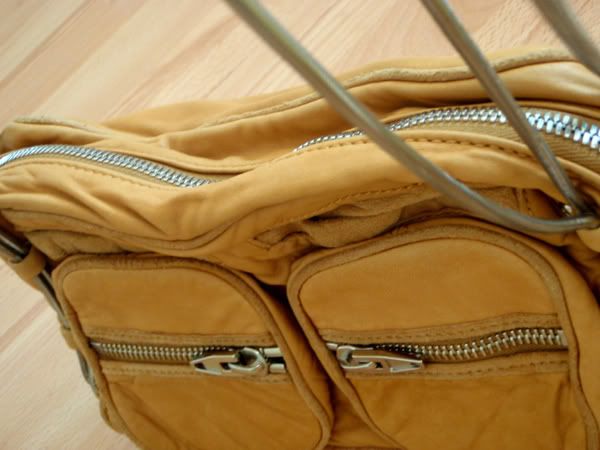 The colour is Butterscotch, caramel coloured leather (so super soft) with silver hardwear and the fabulous silver snake chain straps. Despite looking a relatively small bag, I can easily fit my purse, keys, phone, umbrella, diary and cosmetics pouch in.
Definitely looking forward to swinging her over my shoulder at the weekends!