I have waited quite a while to wear this polish since buying it a few months ago. I think I was waiting until we had Spring in the air, warmer days, sandals and bare legs. It's now the middle of May and that still hasn't happened so my nails are the only thing thats bright and cheery.
The formulation doesn't seem to be quite as good as my other Chanel polishes, just a tad on the streaky side. This was two coats plus topcoat. It's almost but not quite a neon pastel orange i'd compare it to orange sherbert.
I think it will look better on me once I have a little tan and really stand out but I guess i'll be waiting until I go on holiday for that to happen!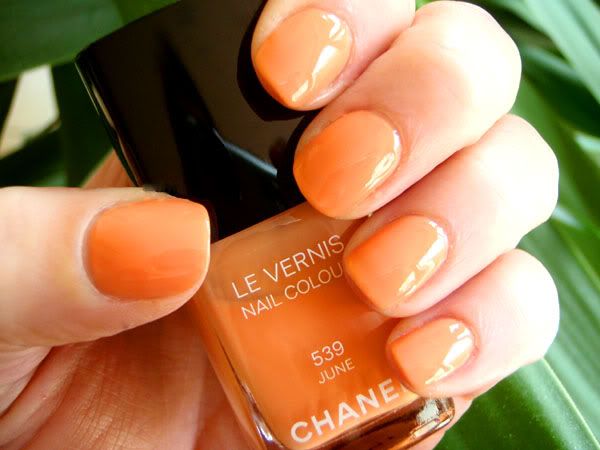 Is anyone else waiting for sunny days to break out their new Spring and summer purchases?
I'm really fed up of my winter wardrobe now. I think if the weather doesn't improve by the end of the month i'm breaking out my packed away summer clothes regardless and i'll just have to suffer the cold!