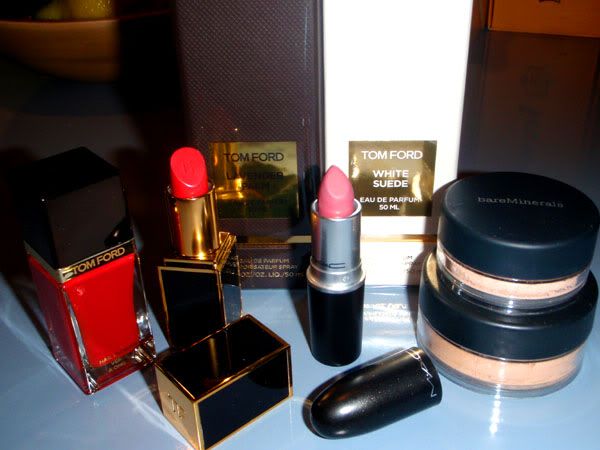 These are the most recent cosmetics I've picked up / received. The Bare Minerals foundation i've been using for a long time and have only recently come to the conclusion I need a little concealer under my eyes so have opted for the Summer Bisque which is good so far. The Pink Plaid lipstick is a cool toned berry pink which seems to be a couple of shades darker than my favourite Saint Germain - it's a matte formulation so a slick of lipbalm is definitely recommended before applying.
The lovely guys at Tom Form sent me a fantastic little package containing the above, I can't wait to try the lipstick, i've heard only good things and a summery coral will be perfect once the sun appears. I haven't read any reviews yet on the polish so will be interested to check out the formulation, how it applys and how long it lasts. The perfumes are beautiful, white suede especially such a light interesting day fragrance and very easy to wear.
I still need mascara and eyeliner desperately and i'm being very tempted by a couple of items in Chanel Summer 12 collection. (out now I think) What cosmetics have you bought recently or coveting right now?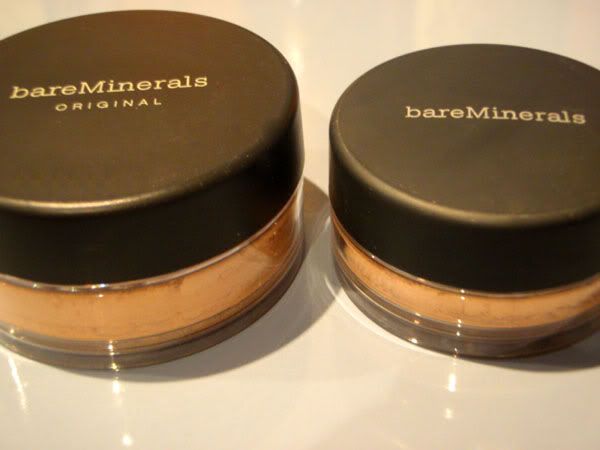 Re-purchased Bare Minerals foundation in Medium beige &
trying out the Bare Minerals concealer in Summer Bisque