I may still be wearing knitwear in July but at least it's a very pretty. Worn over bright pink jeans, the jumper dresses them down and I can still be warm under my new knit. I really like the metallic trim at the neck. I thought I may as well go the whole hog and wore MAC Pink Plaid on my lips, my favourite neon coral on my toes and Tillie on my arm.
This outfit is dedicated my friend Roni who requested some pink on the blog. I've never met a girl who bought so much blush pink in one shopping trip!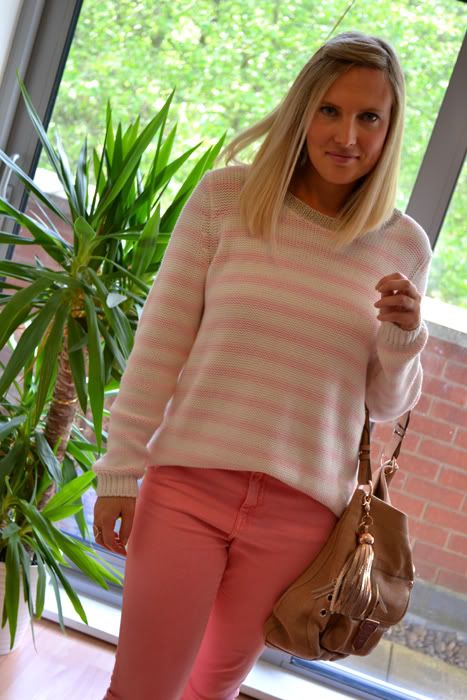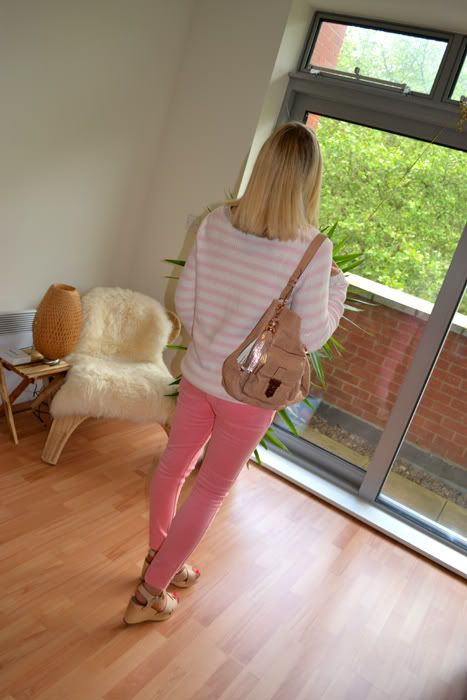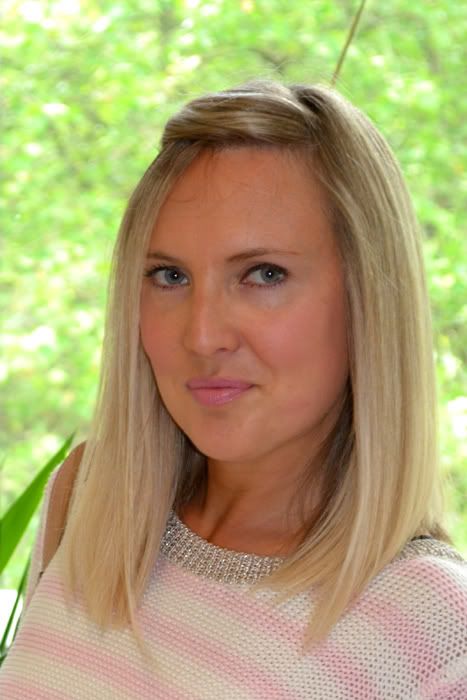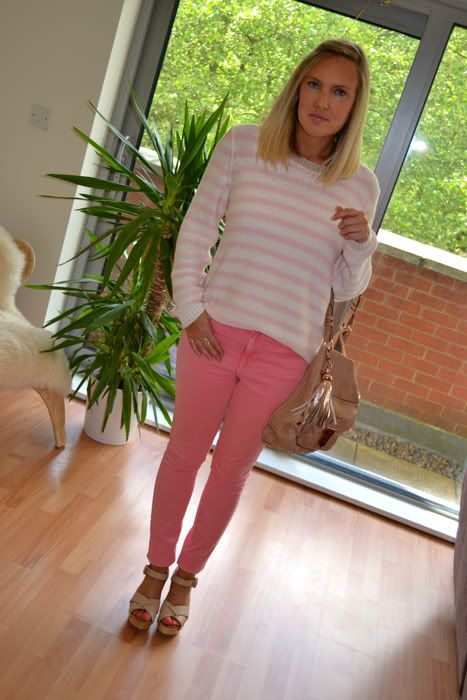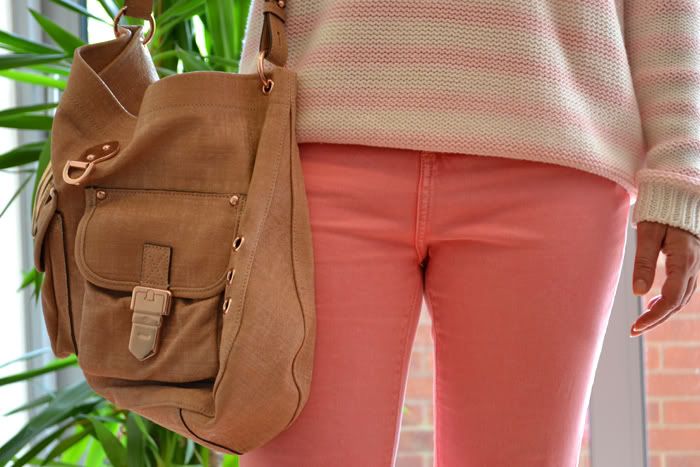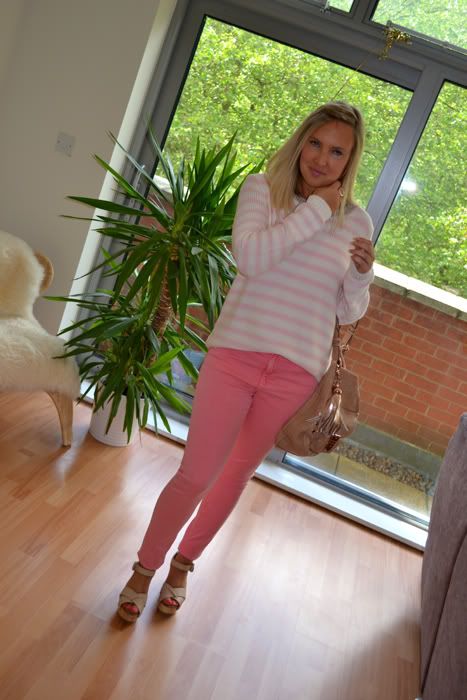 You may have noticed a slight improvement in my photos. I bought a new camera a few weeks back (finally entered the world of the dslr) and although i'm still very much a novice hopefully you can see a slight improvement! I've got loads of practising to do now. Any tips for me?