At the weekend my friend Anna and I met up for lunch and decided to try out a recently opened cafe. We loved it, the decor is fantastic based on a New York coffee shop, it's quirky with individual chairs gathered round tables with potted greenery.
The menu is chalked around the walls with a small retail section where you can buy British jams, sauces and other goodies.
Anna went for the scrambled egg on toast (minus smoked salmon) and I opted for a sundried tomato, tomato, mozzarella and pesto salad. Both were fresh and tasty. We sat there for a good few hours with the papers and a couple of coffees each never feeling rushed. Our only critisism was we would have liked some American pancakes / waffles and syrup added to the all day breakfast section!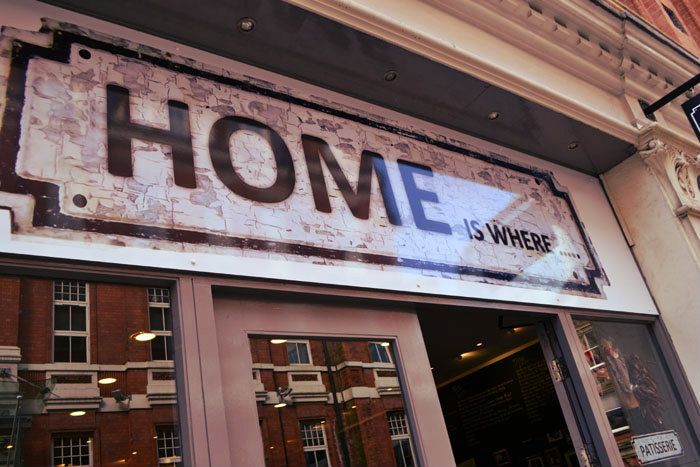 You can find Home is Where.... in Birmingham city centre on Church Street directly opposite Hotel Du Vin.