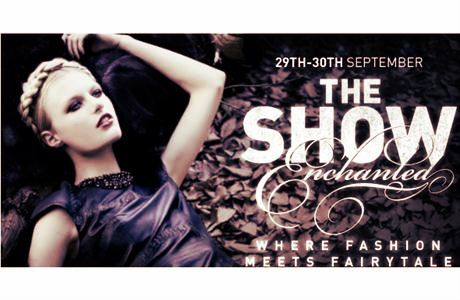 This show coincides with Style Birmingham so again I will be missing the show, I blogged about last years and the year before here and here, great to tie in with Style Birmingham if you have tickets or just head into the Bullring to watch it from one of the balconies.
As we embark upon a magical tour of fashion's new season with an enchanted meander through autumnal trends of heraldic brocade and luscious dark lace, to shimmering angelic hues and regal purples; The Show: Enchanted is set to cast a spell of autumn/winter fashion across the land, and you can be there to experience this magical event.
We'll also be joined at each show on Saturday 29th September by Lydia Bright. Known for her love the high street, she'll be draped in some of the new season's most gorgeous new looks and introducing some of AW12's most divine trends.
Our autumn/winter fashion event The Show: Enchanted (which takes place during the weekend of Style Birmingham Live, on the Lower West Mall opposite Debenhams) is now almost fully booked but don't worry you can watch The Show: Enchanted from one of the balconies overlooking the stage during the show times below...
Saturday 29th September: 11am, 1pm, 3pm and 5pm
Sunday 30th September: 11.30am, 1pm, 3pm
http://www.bullring.co.uk/events/the-show-enchanted