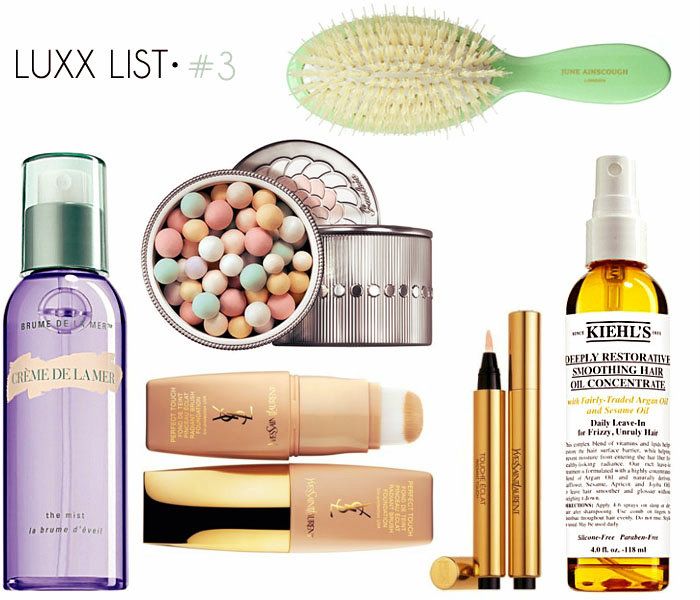 I thought a beauty Luxx List was in order as i'm after a few products, some new some tried and tested.
Creme de La Mer - The mist. I really need a new toner and like the idea of being able to spritz this on a cotton pad and wipe over my face as well as using it as a hydrating mist under and over make-up. Apparently air hostesses swear by it!
YSL - Perfect Touch foundation. I have had a quick swipe of this foundation on the back of my hand, really to tell the consistency. Anything drying or matte is an instant no but this seemed to have a nice finish and felt quite dewy - has anyone tried this?
YSL - Touche eclat hardly needs a write up, i'm not sure why I ever stopped using it.
Guerlain - Metorites. I'm intrigued by these illuminating pearls (plus they look beautiful) has anyone any reviews?
Kiehls - Smoothing hair concentrate oil sounds great as a finishing product for those pesky fly aways that are batting around my face currently.
Finally the June Ainscough brush in my favourite mint green colour.
What's on your beauty wish list at the minute?