A nail polish review for you today, my first on the blog for the brand Butter London which i'm sure everyone has heard of if not got a bottle in their collection!
I was sent this polish by
Powder Rooms Boutique
who stock a huge range of Butter London polishes and sets.
This colour
Gobsmacked
is a gorgeous deep charcoal grey with a slightly matte finish and is one of the new polishes to have a textured finish. The glitter you can see in the bottle adds a little shimmer to the nails so it's not a totally flat colour.
The application was really easy, the top contains a short stemmed brush and this colour was achieved in two coats. You could also apply a clear topcoat for a little more gloss or a matte topcoat to flatten out the glitter particals.
The polish lasted 5 days with no chipping which without a topcoat is pretty impressive.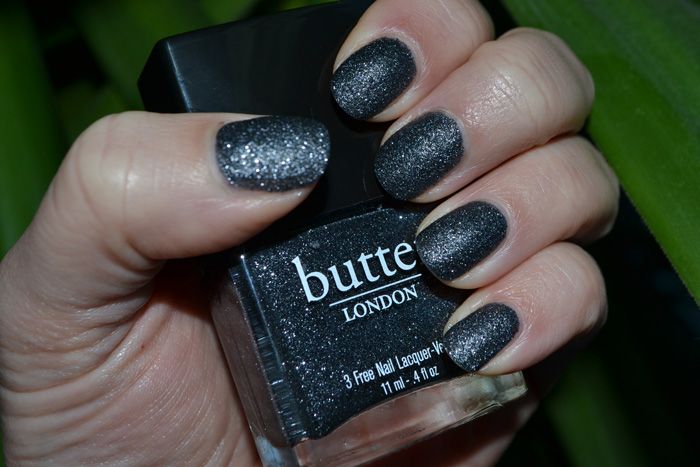 As I said you can buy Butter London from
Powder Rooms Boutique
and all my previous purchases have arrived with a few sweet treats included!
The sale is in full swing and last weekend I found myself stocking up on my favourite havianas for the summer (they sell a lot more than beautiful polishes). There are some great Butter London sets still available.......
I was also sent a second colour which I can't wait to show you and I thought i'd create a post showing how I paint my nails as I get a few comments asking. Stay tuned.
What do you think of this colour?