Hello, it's 2013 and i'm back to my blog. I had such a wonderful time travelling in Panama and Costa Rica through December and five days in New York to finish up but i'm home and ready to blog again!
I'm playing catch up with the next few posts as these are things I had ready for December that never made it up. Slap on the wrists for me.
This is not really a new haul but a selection of purchases at the end of the last year. Im should have added my recent New York purchases to but im sure i'll get around to that soon.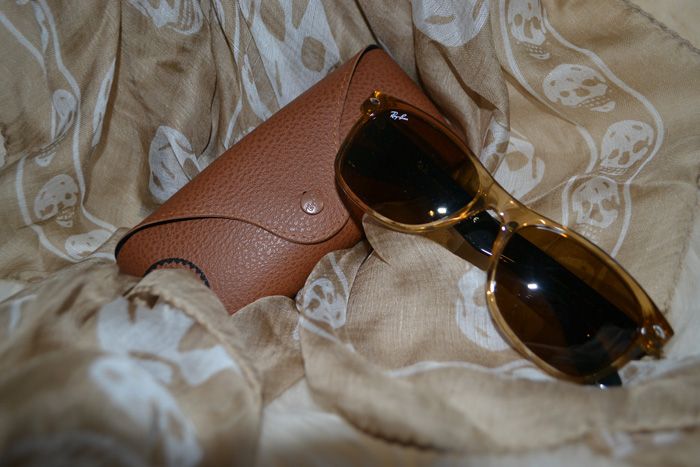 Raybans & Alexander McQueen skull scarf
The Raybans were a planned purchase, you'll have seen me wear my tortoiseshell version many times and finding it pretty difficult getting style that suit me I again opted for the new Wayfarer style but translucent beige frames and glossy black arms. I forgot to get these sized when I was in store so must get back to a Sunglass Hut asap as they are a little loose at the moment.
The scarf was an unplanned purchase but I was browsing Selfridges during their 20% off weekend and was tempted. I get alot of wear from my navy McQueen skull scarf so went for the beige with white skull version as a lighter brighter option.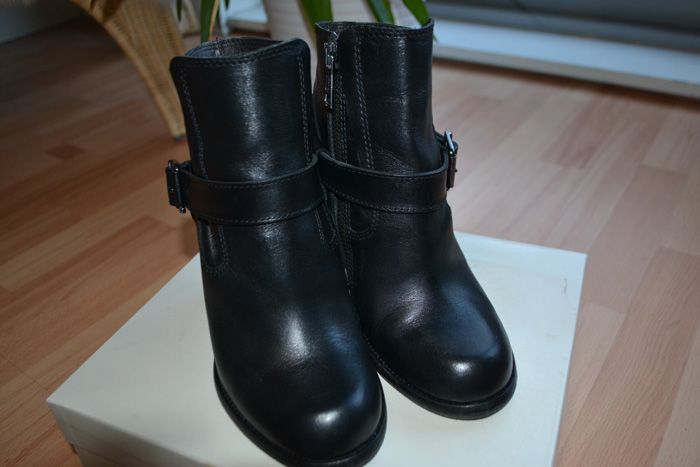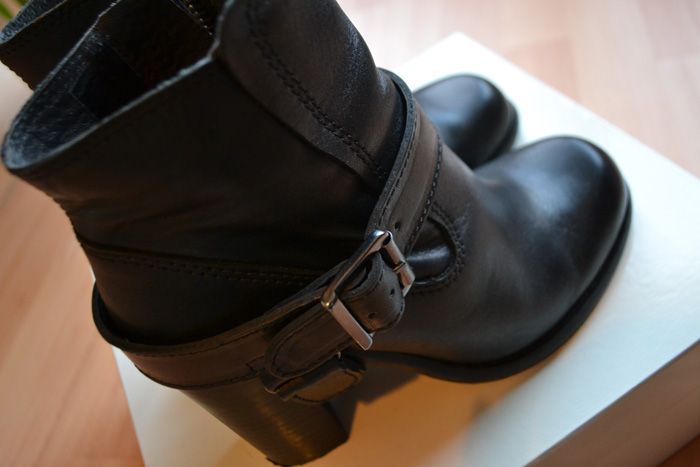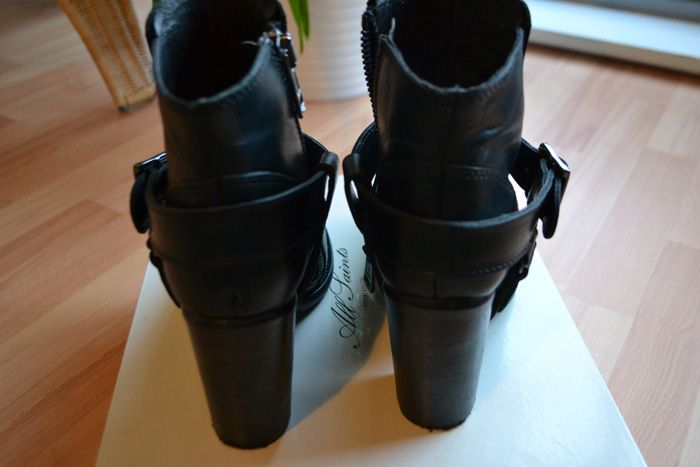 Another pair of black boots (said Matt) Yes, I have a definite addiction to black ankle boots, well ankle boots in general really. These are completely different to anything else I have though as they are higher heeled. I bought these in All Saints again using the 20% off voucher in Selfridges after browsing online. I love the rounded toe, and harness strap which is removeable and also reminiscent of my fringed lower western boots from there too. They are higher on the ankle which is great as jeans sit nicely inside and the heel is maybe 2.5 inches high so not too tottering. Still available in All Saints they are part of their new season collection. These are coming up in an outfit post shot a few days ago!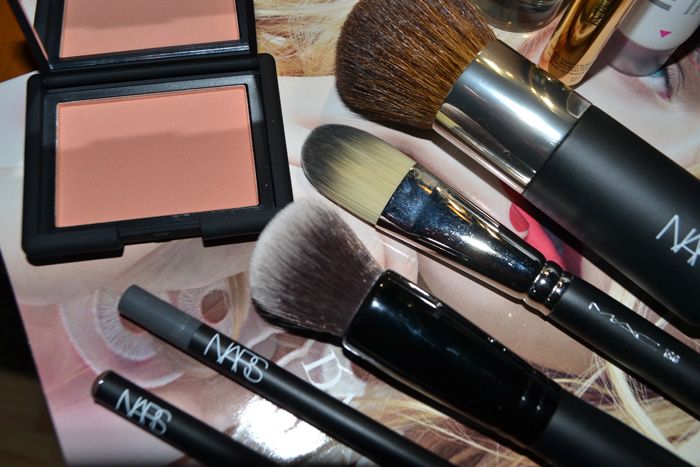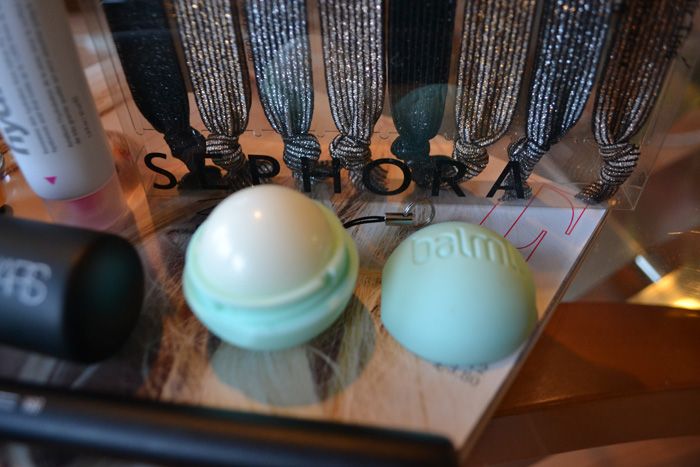 Beauty buys, I had been very good during 2012 and hadn't spent anything on make-up apart from replacements and used up a few things that had been ligering in drawers. I had a splurge on some new products after a few consultations at the beauty counter and reading online reviews.
At YSL I picked up the Touche Eclat foundation and concealer/highlighter pen. The foundation is beautiful, sits really well on the skin, gives a lovely dewy finish and is buildable in coverage. Typically I have been in the sun for a month so my foundation is too light for me at the minute and i'm dying to be able to wear it again. The Touche Eclat pen needs no review really, I was just desperate for something to cover my dark circles and the gold pen does the job!
Hydraluron was something i'd read a little about on beauty blogs and it just sounded perfect for me. Its a clear no sticky gel serum that you apply before moisturising and the acid will hold up to 1000 its weight in water. Acid always sounds scary but this is so gentle and contained in so many products nowadays. My skin is so so soft after using this for a few days and any small bumps which are caused from de-hydration are diminished. I believe this is suitable for all skin types and I really can't recommend it enough, very pleased I bought it. I think it was £20 in Boots.
Brushes I was desperate for and opted for the dense big bronzer brush in Nars, really like it and is great for a bit of blending too. The MAC foundation brush as I wanted one to apply the new foundation with, this is fine, I haven't actually used a proper foundation brush before as I used to use the 187 brush for a lighter application so can't compare it to another. The mineral powder Sephora brush is from the professional collection and again im really enjoying using this. Previously I was using the bare minerals brush to apply their powder foundation but this is so much softer, the bristles denser and a dream to use. Im really impressed with this collection of brushes and picked up a couple more when I was in New York.
The blusher is NARS Gina, a beautiful peachy pink, so many reviews online that I won't go into detail but it's a really nice change from my classic pinks I normally wear.
Two more NARS purchases, the larger than life long wear eyeliner in Madison Avenue, a slate grey. It has a twist up pencil which I love and a very ingenious mini sharpner built into the end of the pencil. The other pencil is an eyebrow pencil in Jodpur, my eyebrows have lightened so much from the sun over the last two holidays so this has been a great purchase.
The Balmi lipblam in Mint was bought purely for the packaging!
So thats probably enough for this post, i'll be back soon with some spring summer reviews, outfit and nail posts!