Last Saturday I had a treat of a morning lined up for me at Harvey Nichols, Mailbox, Birmingham. I arrived expecting a little chat through the products at Elemis and maybe a little make-over at the Benefit counter, instead I was thrown into a luxurious pampering experience.
I was taken to the Elemis counter and offered Champagne and macaron, before being offered a hot stone back massage or facial. Having never experienced the hot stone treatment before I was very excited and opted for that. The treatment room was lit by a Space NK candle and I immediately started to relax whilst lying down on the treatment table.
Kerchia my therapist lightly exfoliated my de-hydrated skin and chose the famous Frangipani Monoi oil from the Spa at Home range for my massage. If you have smelt the oil before you know it will whisk you away to tropical shores with one little sniff. The oil was applied liberally over my back and I was massaged into a deep relaxed state, that was before the hot stones were smoothed down and around my back deeper into the knots and tension.The heated stones have longer lasting benefits to a hands only massage as the heat works deeper into your muscles. I was by now, ready to drop off and most disappointed when the treatment came to the end.
I did get a little micro facial to take off any make-up and moisturise my skin ready for the next appointment at Benefit.......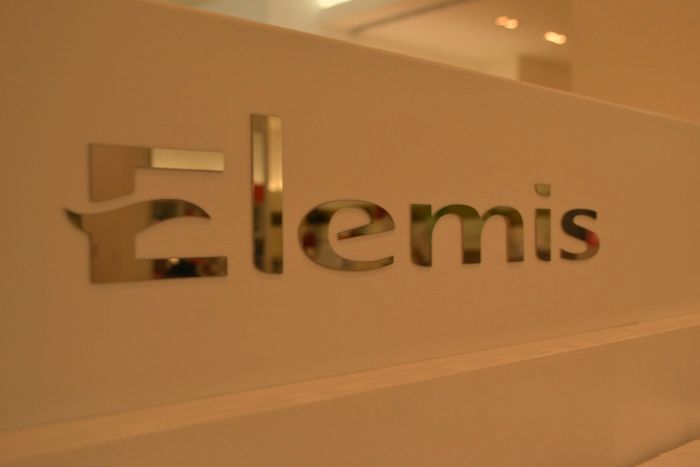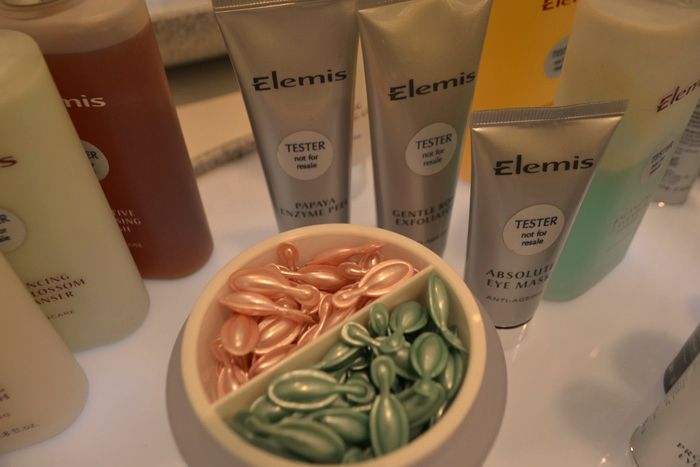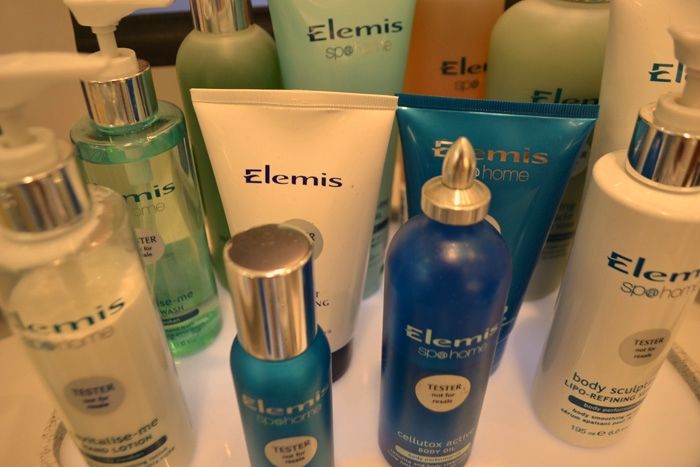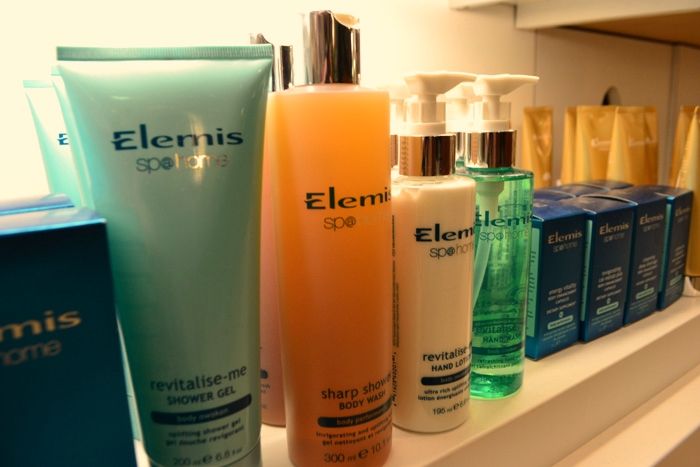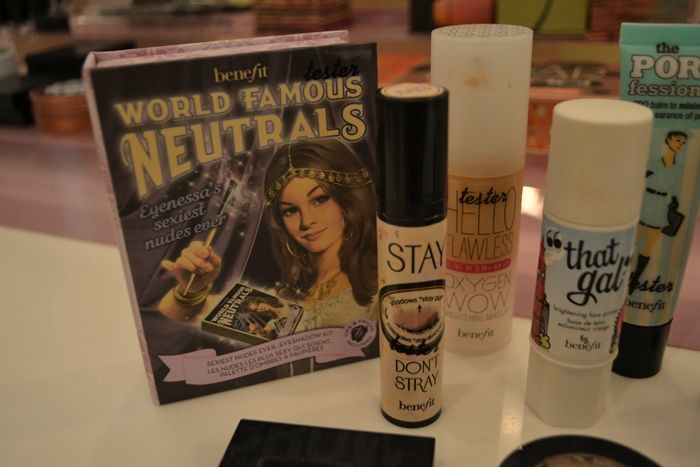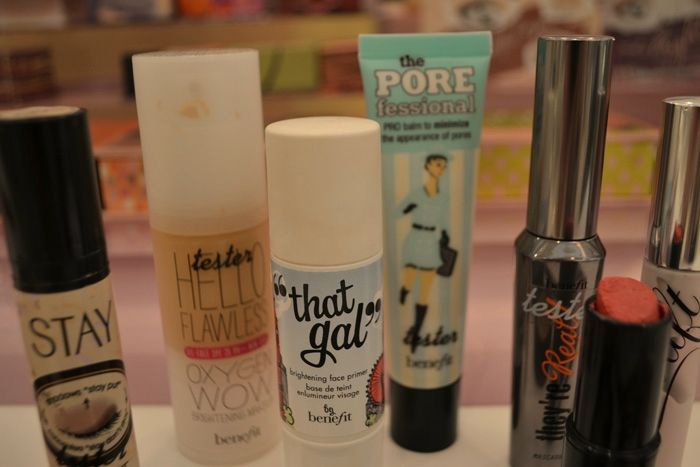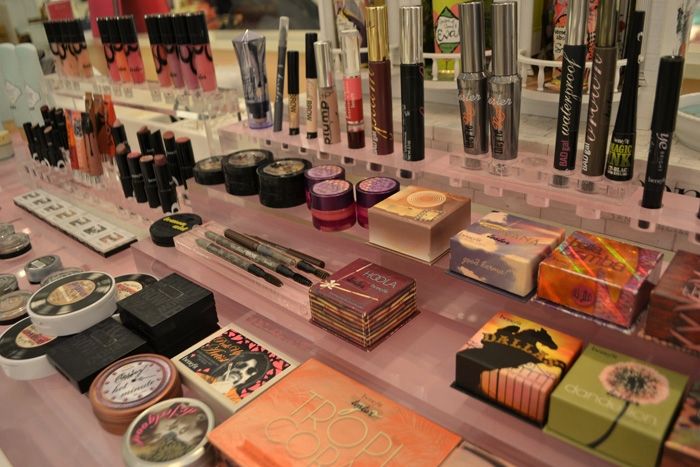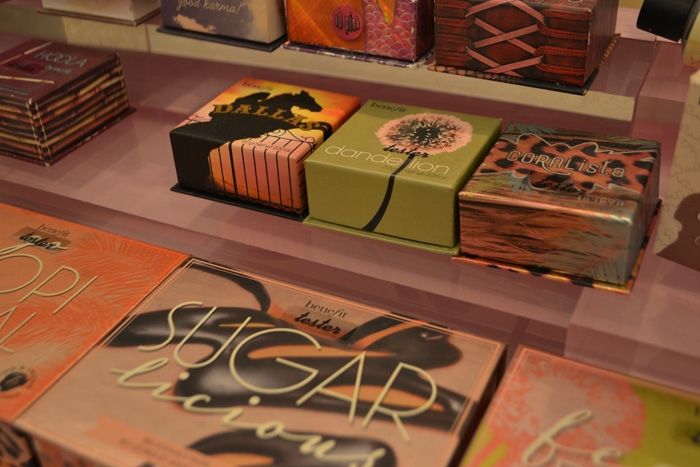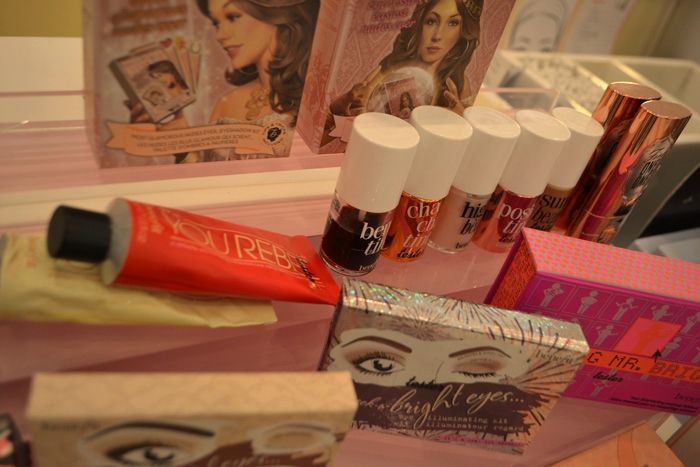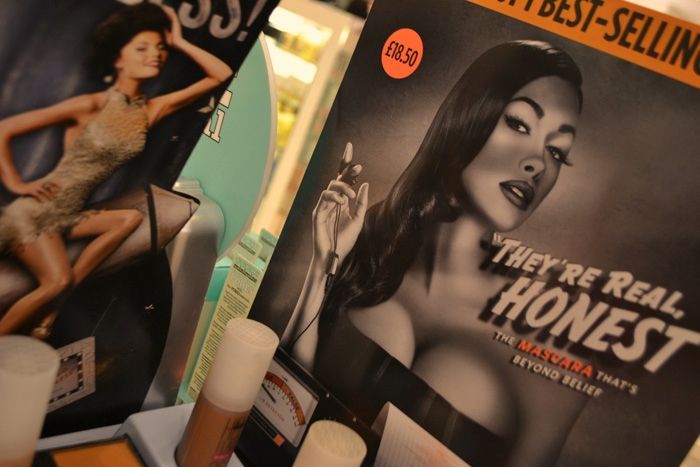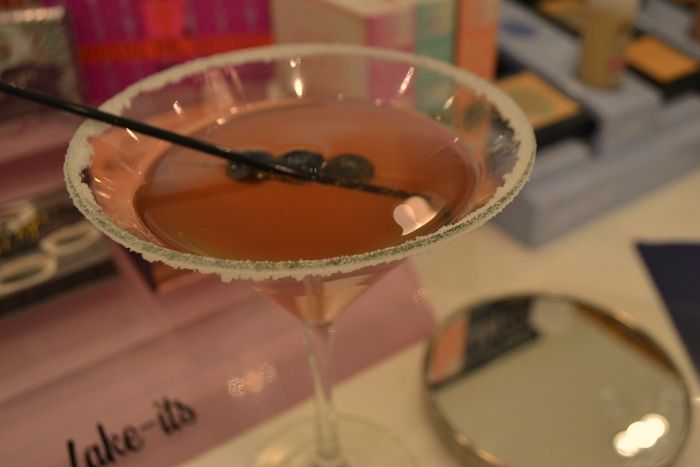 I sat down at the Benefit counter greeted by Ros the Benefit Brow Bar aficionado, handed another glass of pink Champagne and offered my brows a magical make over. Ros was a little excited when I revealed I hadn't touched my eyebrows in nearly ten years, not even tweezing at home! First off my brows were trimmed through a comb before being tinted, we selected the light brown colour. Two applications of the tint were applied as I have several white blonde hairs that needed taking down a shade.
Next was the wax shaping, desperate not to end up with skinny mini brows I was assured we'd keep my natural shape just accentuating the natural arch a little more. I was shown where your brows should start, arch and end and i'm lucky enough to have a good natural shape to them. The waxing isn't that painful, just a few little stings and it's all over. Despite the pinkness, I was over the moon, all of the little invisible blonde hairs that the eye doesn't see but your make-up clings to were gone!
I switched to the other side of the Benefit counter where Farkanda was waiting to beautify me even more. I chose a natural look with a little colour for my eyes.
The World Famous Neutrals pallette was used and a light smokey purple was applied with the shimmery white for highlighting in the corners and up to my newly preened brows. A smokey grey eyeliner smudged along the upper and lower lashline and the famous They're real mascara swept over my lashes. I really like the brush for this mascara very similar to my much loved Chanel Inimitable.
I was then handed an exotic cocktail and we commenced!
Porefessional was applied over certain areas before the Hello Flawless Oxygen Wow foundation was swept over my face. I was pleasantly surprised with the foundation as so many are drying on my skin, this gave my skin a glowing healthy look with a medium coverage.
The very pretty Sugar bomb blusher was dabbed on my cheeks and a pink lipstick added. My brows needed very little attention but the Brow Zing pallete filled in any natural little gaps.
This is the finished look which I was over the moon with, I never wear colour on my eyes always opting for smokey smudgy or natural creams and browns and loved the lilac that made my blue eyes pop a little.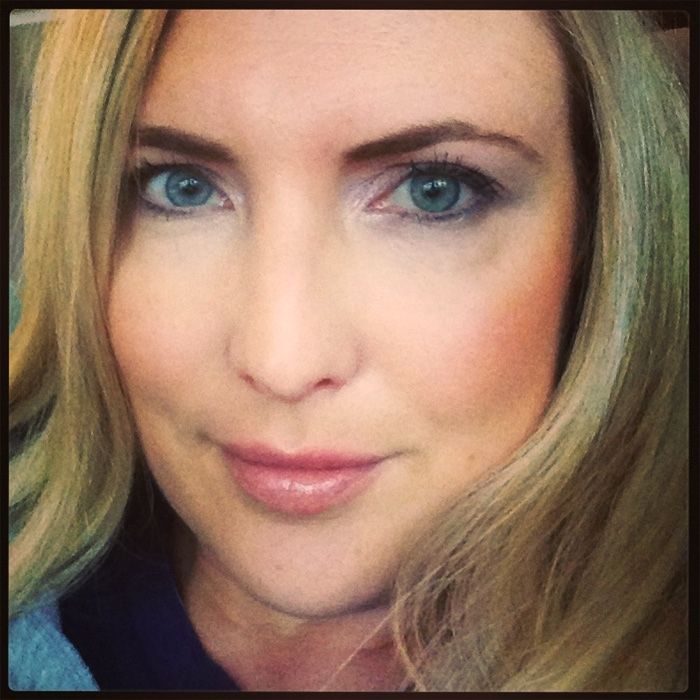 If you fancy a relaxing treat, the Elemis hot stone massage should be top of your list and for an instant polished look you must book a Benefit Brow treatment, I am totally converted and will be heading back once a month for more of the same!
Thank you Harvey Nichols Birmgham and all of the lovely ladies that transformed me last week.
What are your favourite Elemis and Benefit products, what should I try next?
Click to follow me on Twitter, Pinterest, Bloglovin or email me!