A few weeks ago I was invited along to the Umberto Giannini salon in the Bullring Birmingham. The bubbly was flowing and bowls of treats were sat along side each station where we sat. First was a presentation of the hair shown on the catwalks this season and how you could achieve them everyday.
Knotted buns, slick up-dos, retro ponies, 80's punk, grungy waves, plaits and braids and messy up dos were the main theme running through some of the biggest shows.
After the presentation a member of the team showed us how to work the magic on our own hair using the new range of products the team at Umberto Gianinni have developed . I opted for the grungy waves which I loved - you can see a photo of me here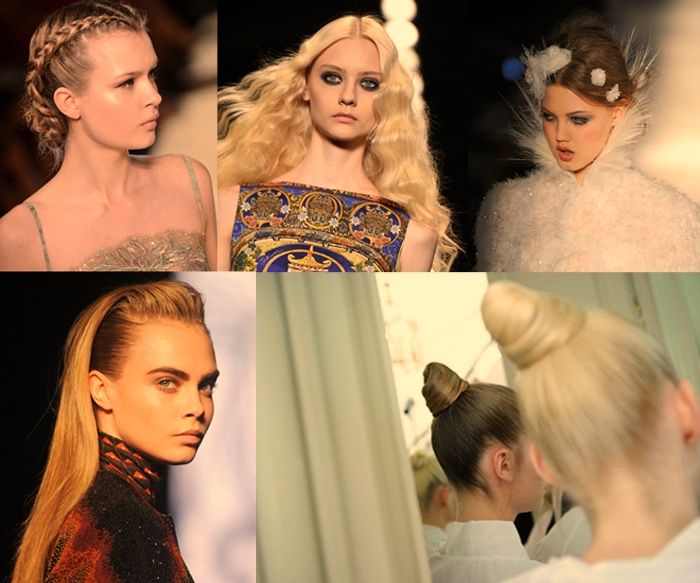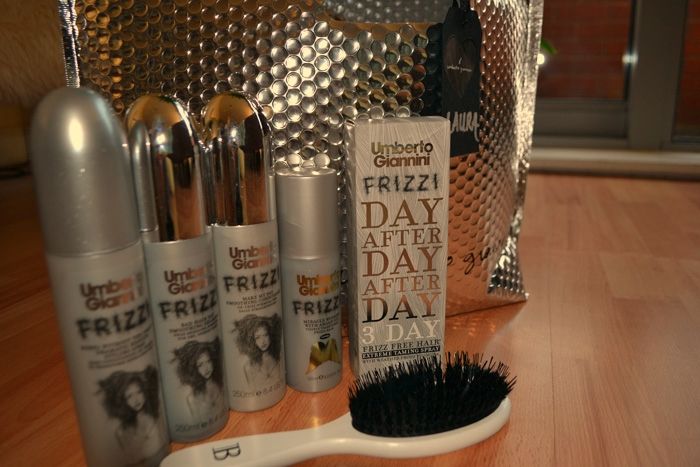 This is the new range FRIZZI, which we tested on the night. We were generously given the products used on us to take home and I can safely say the Day After Day After Day extreme taming spray is a firm favourite already plus the Miracle Worker with Argan oil is perfect on damp hair before heat styling or as a finishing product.
The brush I mustn't forget the brush! The Balmain bristle brush is actually designed for extensions but perfect for a little backcombing and smoothing of natural hair with out the dreaded knotting or pulling. For anyone who uses a tangle teaser, this could be a rival and definitely one to have to hand when styling.
You can pick up the products in any Umberto Giannini salon or in Boots store. (love being able to buy great products on the highstreet!)
You can see from my last post, I used the same technique to create a slightly tamer wave on my hair - let me know if any of you fancy a little tutorial, it's so simple?!!
Thanks to the team at U G and the Bullring x x