On our final day we woke up to the best weather of our short trip, flawless blue skies and 23oC, perfect for a day at the beach.
We hopped on a local bus and twenty minutes later arrived in the small coastal town of Illetes. The beach is the town's main draw but a few seaside shops and restaurants line the road higher up off the coves.
This cove had beautiful soft light sand, turquoise shallows and was surrounded by small cliffs. There is a lovely mediterranean restaurant perched at the back of the beach where we drank cold sodas and lunched on crab and lobster sandwiches and crisp chicken caesar salads. If you do visit the cove and want to stay for lunch, book your table in advance, it was very busy despite being so early in the season.
Plenty of people were toasting themselves on sun loungers but we headed to the left of the beach and onto a man made area set into the cliffs. I'm guessing there is usually another restaurant here in summer but is was empty and perfect for a little posing with an amazing backdrop! The outfit photos are a bit of a fail, the wind was very strong and inflated my trousers somewhat, giving me an unflattering mc hammer look! Still the location was too stunning not to include them.
We then took off up a little path and discovered some cactus gardens and stone features.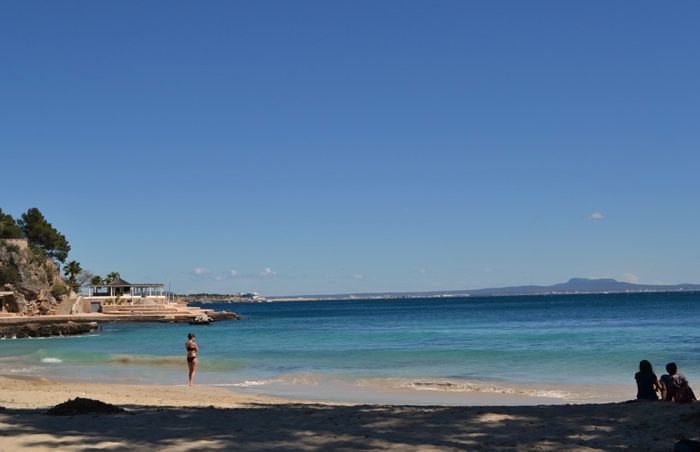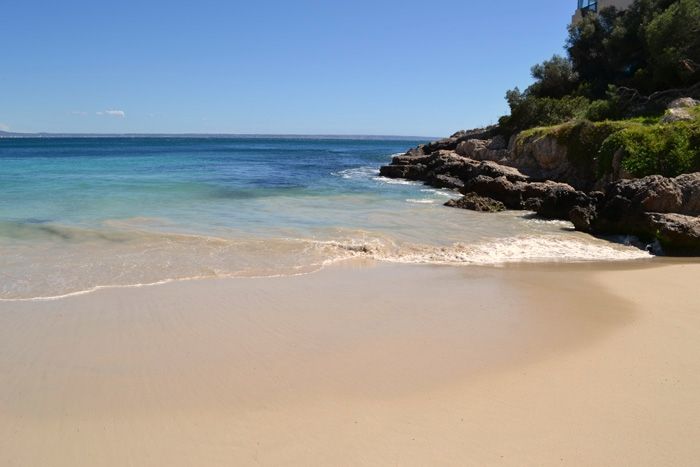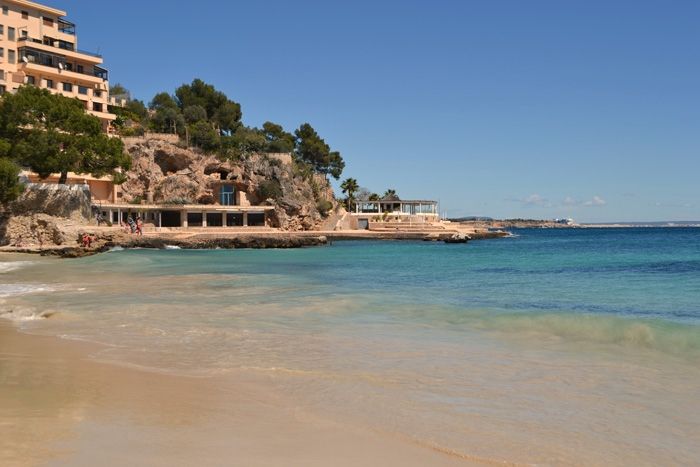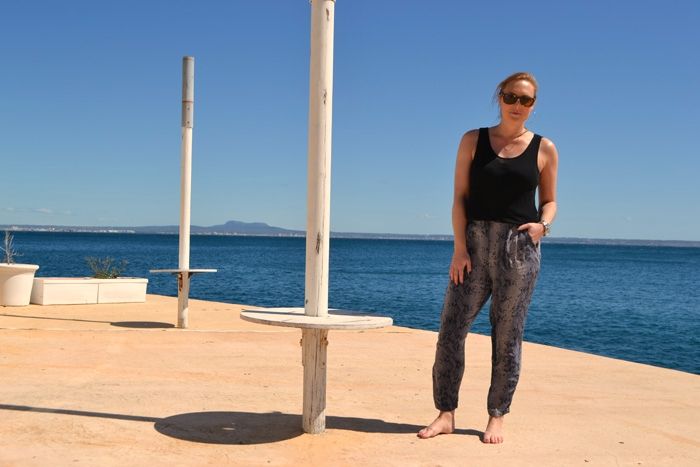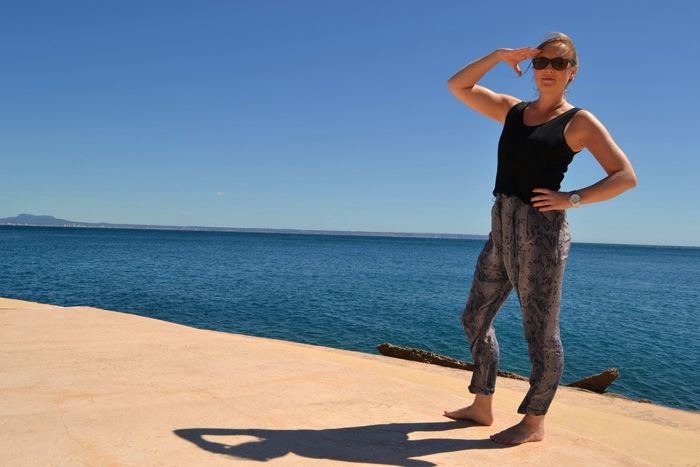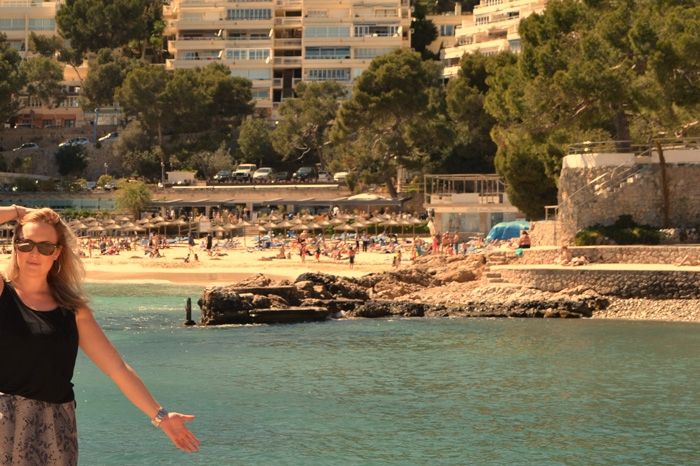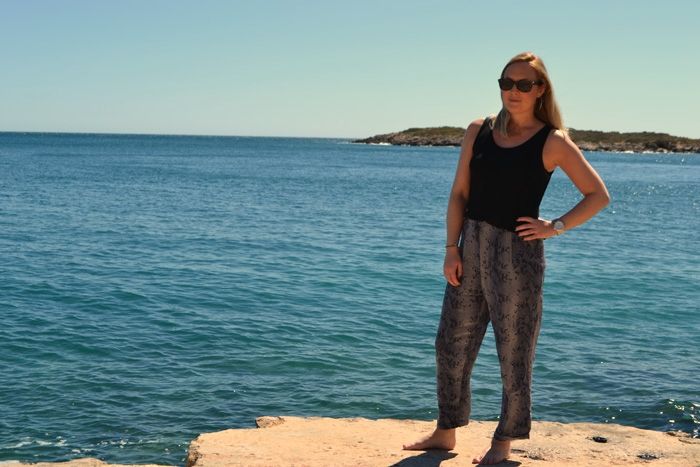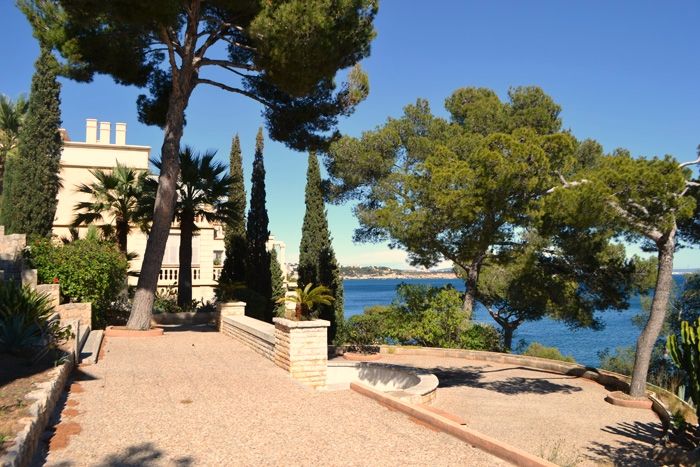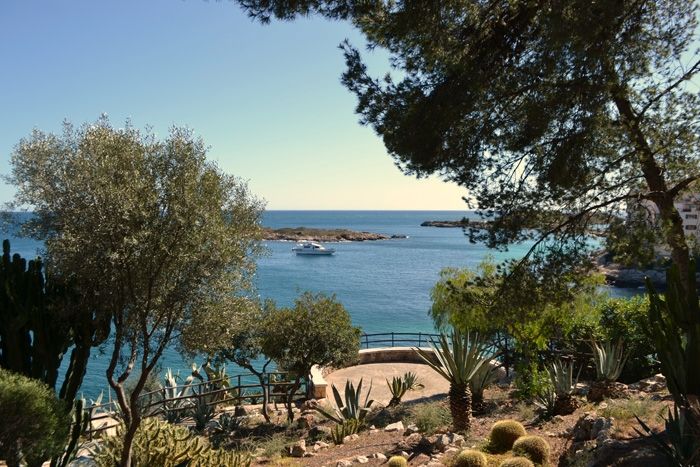 After arriving back at the hotel we had just enough time to soak up some last sunshine on one of our two balconies and took in the views of the harbour one last time.
That evening we set off for dinner and spotted the handsome chap below on guard looking very at home on his boat. I couldn't not take a picture of him!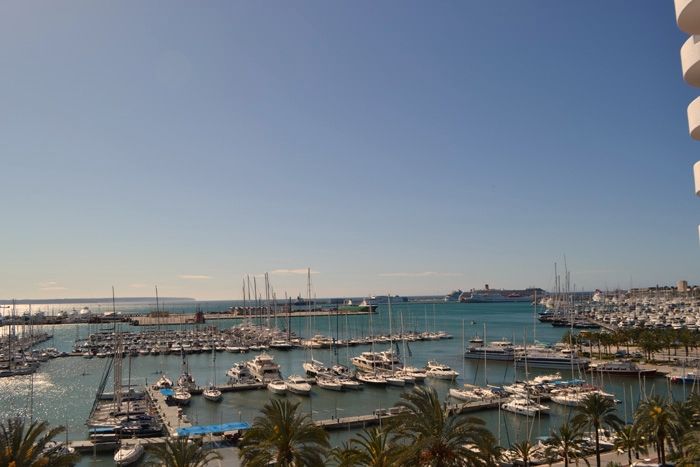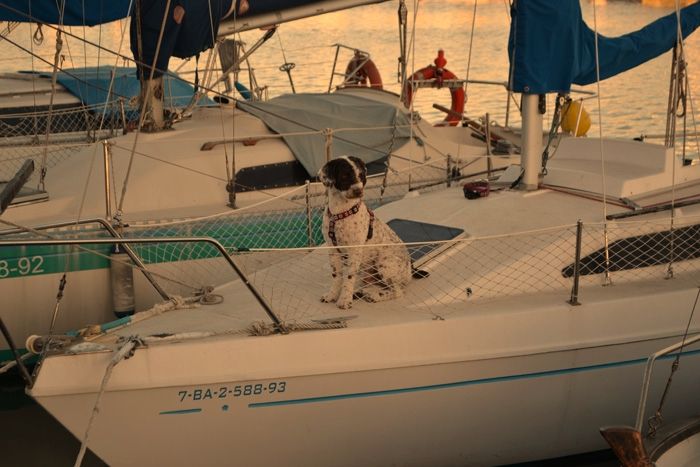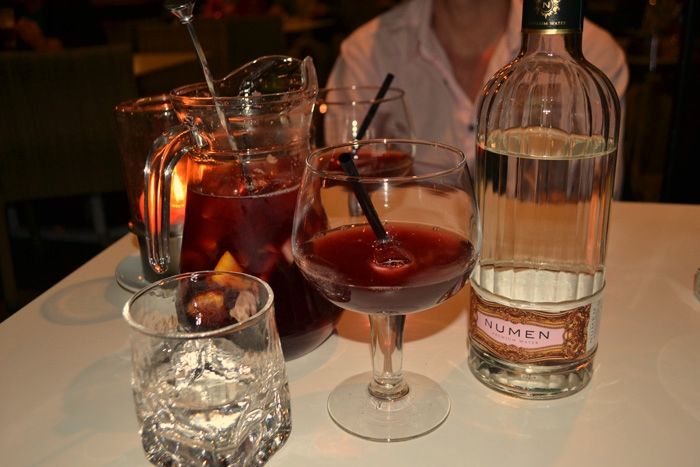 The evening of course ended with Sangria and the most delicious wild mushroom rissotto with fois gras. Sad to leave we flew back the next day with lovely memories of a beautiful city.