Last month I was asked to team up with Piccolino restaurant in Birmingham who are part of Club Individual to help spread the word and celebrate the launch of their new shiny outdoor all weather terrace.
A few days before the launch Matt and I headed to the restaurant to sample the food on offer and check out the new Spring menu.
Situated in Brindleyplace, the large glass fronted Italian restaurant overlooks cherry blossom trees and a gravel courtyard with water features. Inside there is a bright airy feel with and open view straight into the kitchen.
The menu is varied from anti-pasti, to freshly made pizzas in the open brick oven to grilled and roasted meat and fish. The staff serving you are mainly Italian and very happy to recommend dishes to you.
Matt and I started with a bottle of Catoratto a Sicilian white whilst we browsed the menu and here is what we ordered....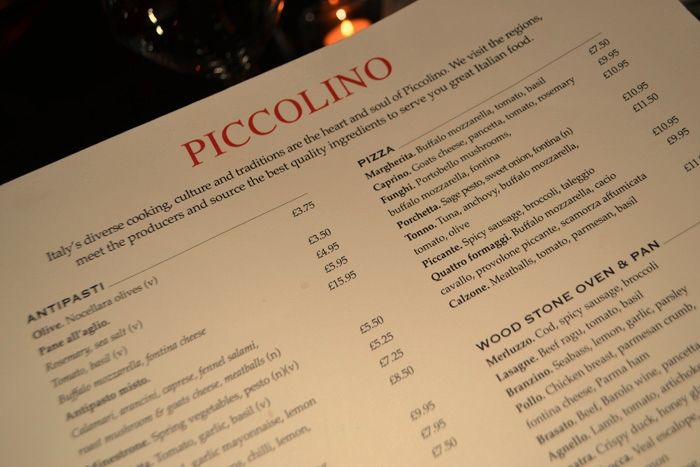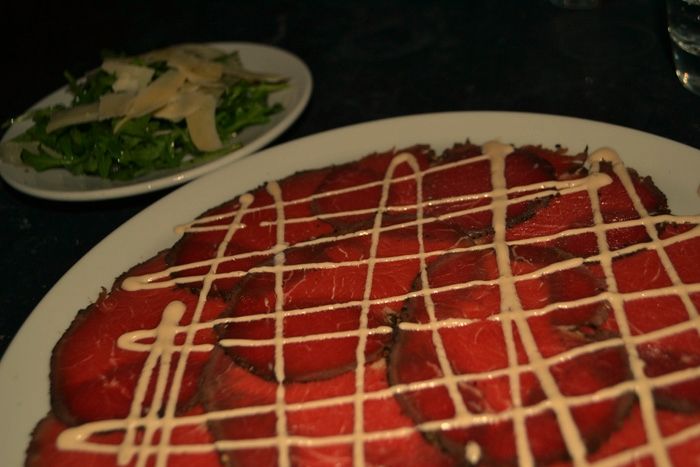 I chose the carpaccio to start, finest slivers of cured beef which literally melted in your mouth with a green salad and shavings of parmesan.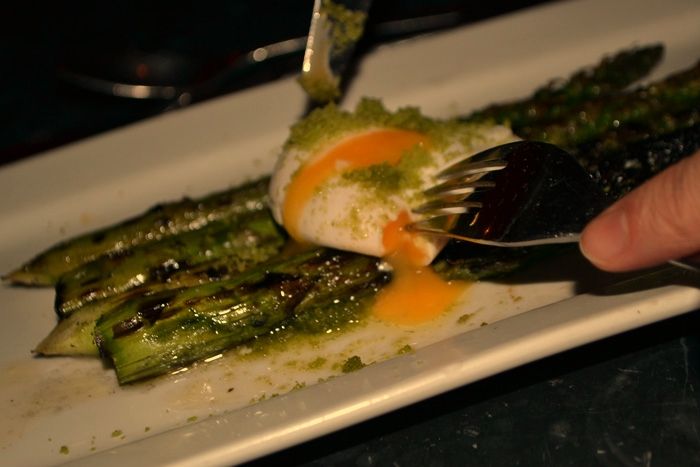 Matt chose the asparagus topped with perfectly poached egg and basil pesto.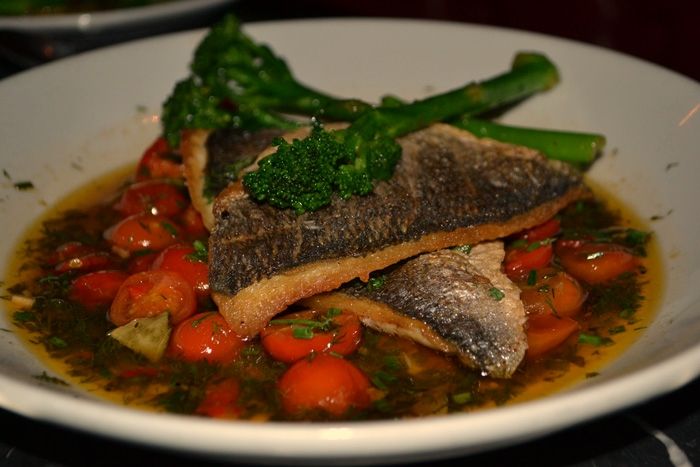 Matt then followed with a fish dish from the Specials menu - Orata al l acqua pazza, Seabream in crazy water! The crazy water was a tasty fish stock cooked with chilli and herbs, very light and fresh.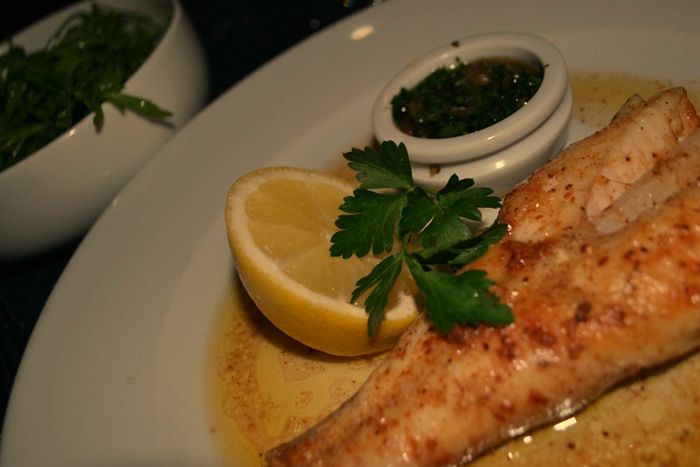 I opted for the roasted monkfish with a buttery rich sauce with lemon and salsa verde and a house salad on the side. It was cooked on the bone and very filling as the monkfish is so meaty but the sides were a light accompaniment.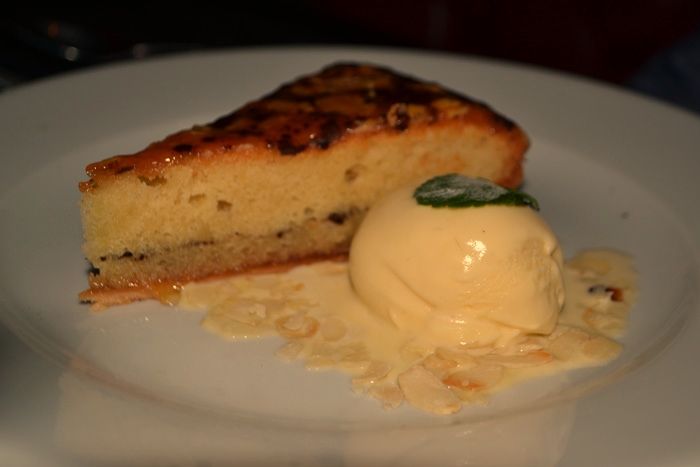 An almond tart was Matt's choice for pudding, light yet slightly sticky and a scoop of vanilla gelato and toasted almonds on the side.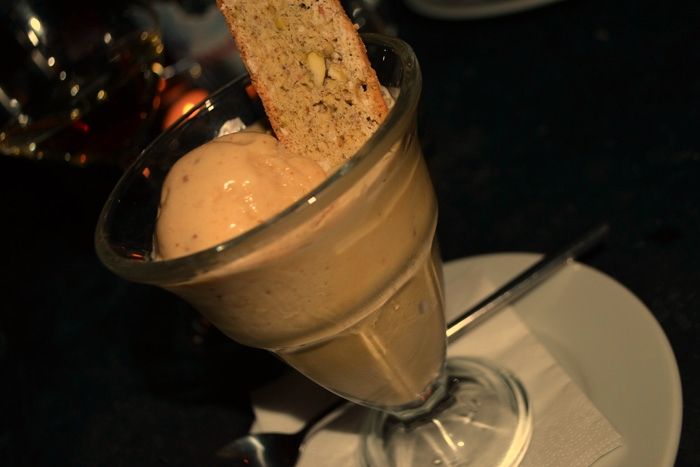 I opted for a tall glass of homemade gelato in two flavours, hazelnut and salted caramel topped with biscotti.
A truly delicious Italian meal and a friendly superb service.
Onto the launch party of the new terrace. The DJ was outside playing some great tunes, there was a buzz about the bar and the waiters never let your glass stand empty in your hand for more than a minute. Pink prosecco cocktails, Italian Peroni beer and freshly squeezed virgin orange cocktails were soaked up with traditional Italian canapes.
The outdoor terrace runs along the whole length of the restaurant with a glass wall enclosing comfortable sofa seating. The heaters blast out enough heat for you to sit quite happily into the late chilly English evenings with added fluffy blankets if you really need them.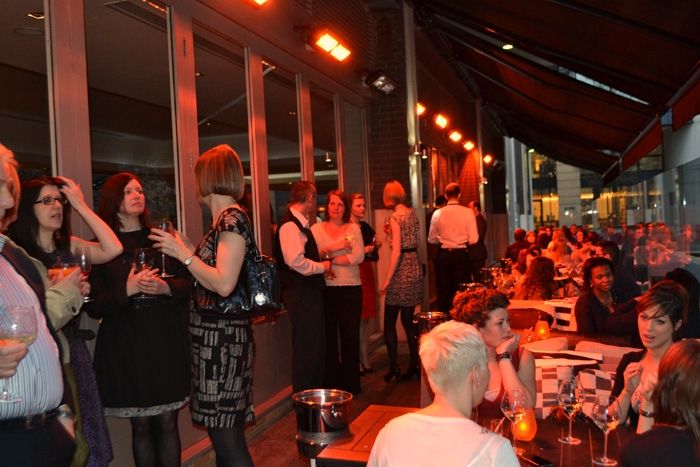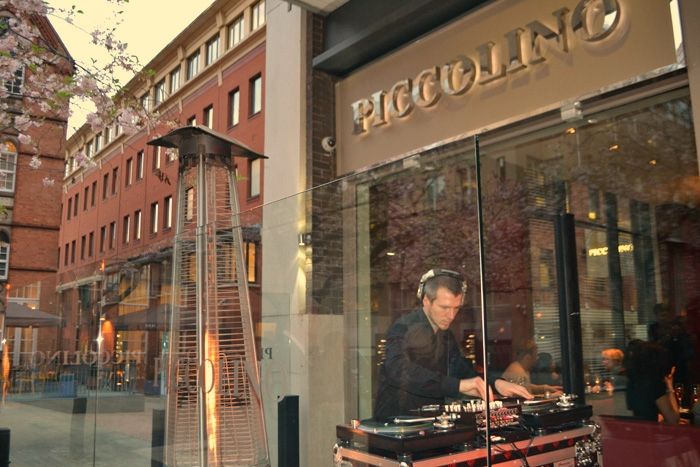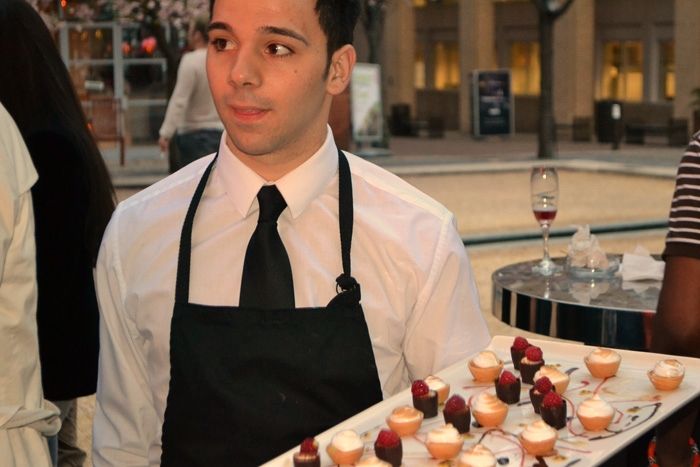 As part of the launch I had the added honour of an interview for Club Individual's newsletter with two more bloggers. You can spy me below and click this link http://www.individualrestaurants.com/blog/hot-property/hot-property-the-best-of-birminghams-bloggers-3/ to read my interview!
There is a great little video too of the launch night - see if you can spot me!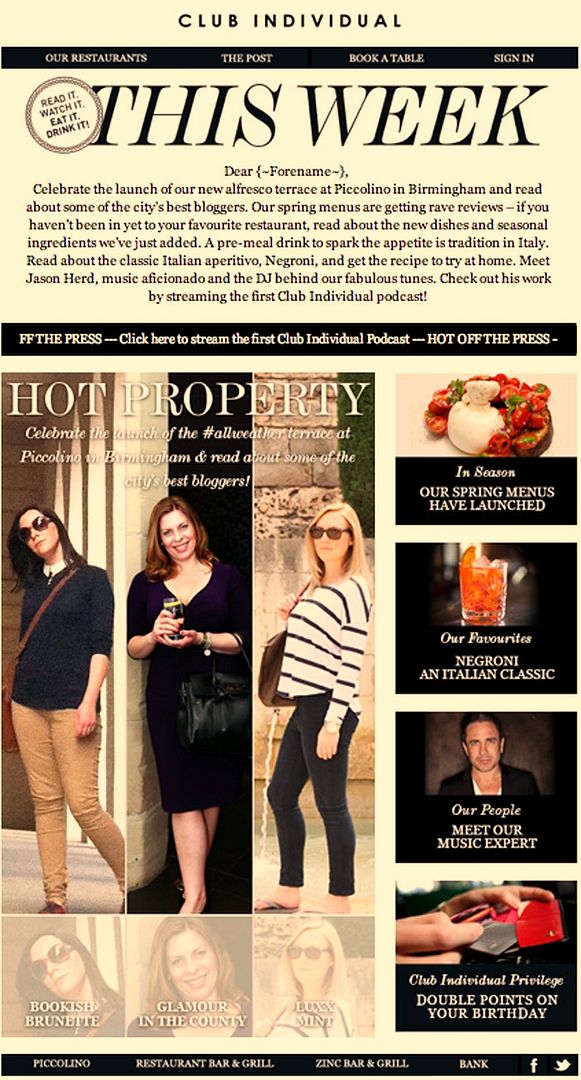 My interview here
Have any of you been to Piccolino Birmingham or one of the few dotted around the country?
The added bonus of the new terrace is an extra draw for Italian summer eating and drinking in Birmingham.
Click to follow me on Twitter, Pinterest, Bloglovin or email me!