With our summer in full swing and plans for holidays over the coming weeks I thought I would put together a LUXX list for all those beach and poolside essentials ready for you to pack!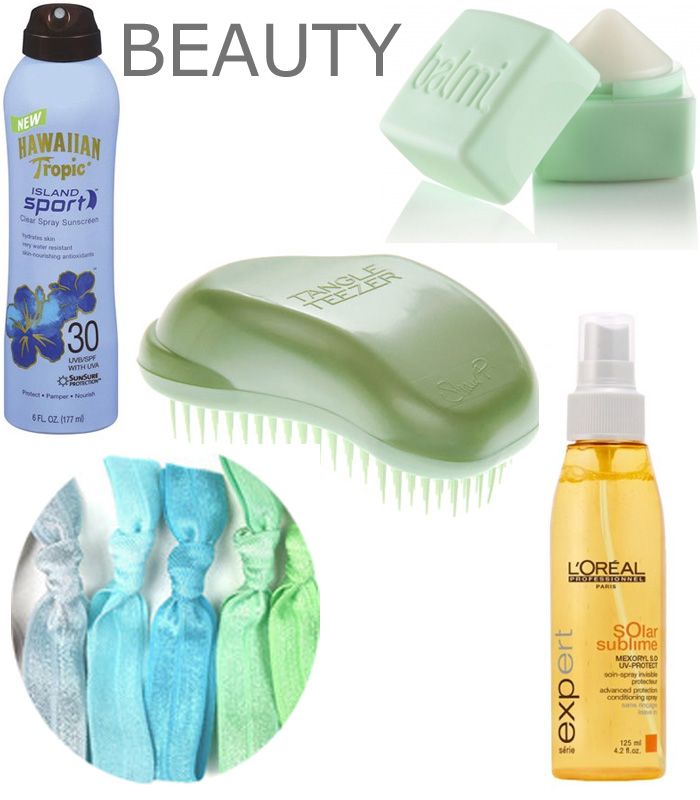 Suncream has to be at the top of everyone's list, this Hawaiian Tropic Sun Sport spray 30 is the best i've used and i've tried many! It has a delicious tropical coconut smell, so easy to apply and absolutely no grease or oil left on your skin. Unfortunately it hasn't arrived in the UK yet, I tried it in Hawaii but as soon as it does I will be stocking up.(you can buy it on Amazon for an extortionate price)
Lipbalm with SPF, i'm addicted to these Balmi lip balms with SPF 15, they come in a huge variety of flavours and I stocked my collection as they are currently half price in Boots.
The Tangle Teezer needs no introduction, it is one of the only brushes I can use with out crying in pain and perfect for de-tangling after a swim.
No snag hair ties are great for low loose buns and tied up top knots. You can find these everywhere.
A hair sun protection spray is a must for me, for colour and scalp protection and to stop any unnecessary drying of my locks. I've just bought the Kerastase Soleil spray and will be trying it out on my holiday.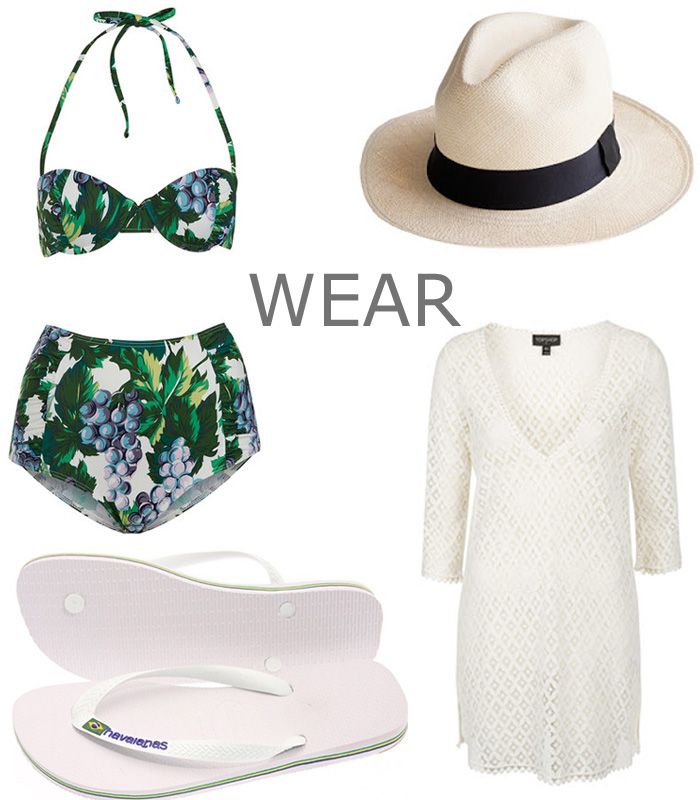 A bikini or swimsuit to relax in, I loved the print on this Topshop retro style two piece.
I have seen this panama hat on many a blogger and is perfect for shading your face whilst people watching poolside. By J Crew. When is this store opening in the UK? I can't wait!
Havianas are my go to footwear all summer long and these white ones are perfect for showing off tanned tootsies. My favourite online boutique for them is Powder Rooms, you should see my collection, it's very colourful!
A kaftan is much easier to wear than shorts when covered in suncream and sand. This Topshop one would be perfect for sunset cocktails straight from the beach.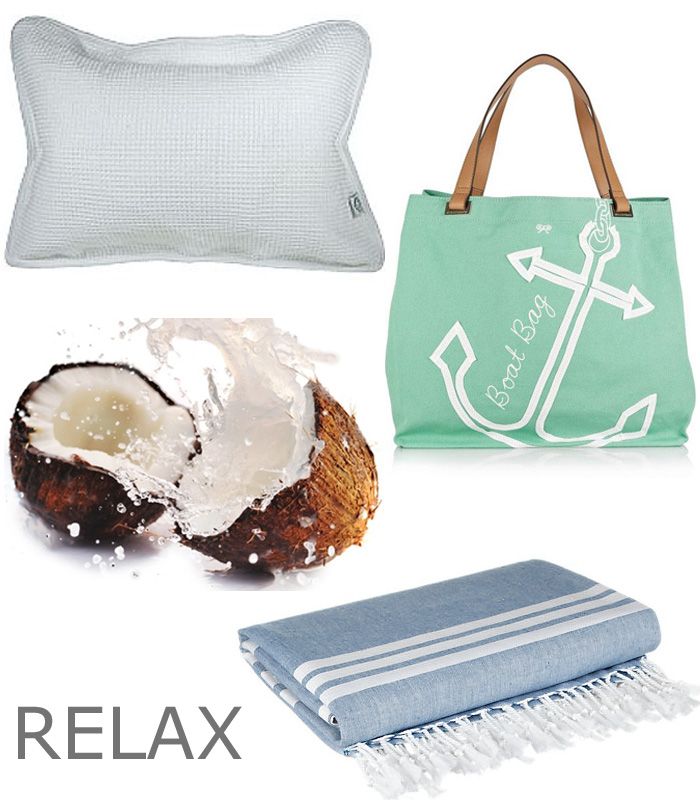 People have thought I was crazy when I start blowing up an inflatable pillow when on the beach or by the pool That soon turned to envy! It so much comfier reading with your head relaxing on something other than the sand or plastic lounger. They take up no room in your case. This is from The Body Shop but there are many more and even cheaper options on Amazon.
This fab bag will fit all of your beach essentials in and is by Anja Hindmarch, I love the colour!
I use a Brazillian Kanga to lie on, super soft thin cotton that you usually buy from beachside sellers. They dry super quickly and no sand sticks to them. This Turkish beach towel is also very stylish.
Lastly stick a straw in a coconut, put your feet up and relax!
I hope you found this useful.
Can I please ask a little help from you, i'm currently compiling a list of books to download to my Kindle for my holiday - what book recommendations do you have?! Thank you x