White nails have been popular over the last year and I have been dying to try them out myself. I saw the Chanel Eastern Light nail polish on Instagram and was so sad when I found out it was a limited edition, only released in certain boutiques. I pondered and lusted after it for a few months before deciding to pay over the odds for it on Ebay not something I wanted to do but by now you know I love my Chanel polishes and I know the quality is exceptional!
This is three coats, two covered them nicely but I wanted completely opaque nails. The durability was good, no chipping until day 4/5 but this white polish starts getting fine crack lines when your nails bend a little around day three so a top coat is must.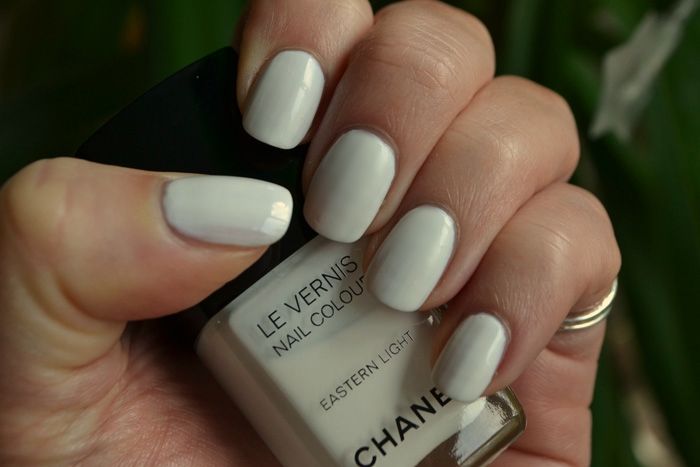 Have you embraced white nails yet?