I promised a hair post so today I will share what i'm currently using from start to finish. First a little tale of woe.
I have never been precious about my hair, quite happy to take risks dying it at home, or getting it done properly in a salon, this year I think I must have been four different shades of blonde already.
A few months ago I decided I wanted to get very ashy blonde hair and booked into my usual hair dressers armed with pictures from Pinterest of the shade I wanted to go. My hair dresser said i'd need a full head of bleach followed by a toner to create the exact shade I wanted. All good so far as that was what I had expected.
Fast forward two hours and i'm lying with my head in the basin covered in toner and getting nervous. Several stylists had passed by taking a look and then huddling in the corner whispering. Never a good sign!
The toner was stinging by now and quite uncomfortable, my stylist said if I could bear she'd like to leave it for for a bit longer so I squirmed in my chair for another 15 minutes.
Finally when the toner was washed off, I was told, 'it's not exactly the shade you want but let me know what you think' Alarms bells went off and I had been left with bright yellow blonde hair from scalp through the lengths. It was horrendous and I was quite vocal in telling them.
The toner hadn't taken apparently and I was asked to return the following morning for a different one to be applied. When I returned home, something didn't feel quite right, my hair still felt damp despite having had it blow dried, a little sticky and very sore. I tried taking some photos myself and I could see I had yellow liquid coming out of my scalp in patches all over. Cue tears... I had chemical burns.
I returned the next day to the salon and asked them to look at my scalp as no-one else had seen it yet, I was told by the owner that it was just some product left in and nothing to worry about. My stylist however said she wasn't prepared to add the toner today and asked me to return later in the week.
I never went back and headed to Umberto Giannini salon for a second opinion, I did have chemical burns and they re-assured me that although they were bad, they would heal and they would look after me.
I had to wait out my entire scalp shedding like a snake for weeks before I could get patch tested for colours and toner. I had a toner put on after three weeks ( of feeling very miserable) to tone down the horrendous brightness and then another three weeks before I could get highlights to try and break up the colour a bit.
So since my horror story I have taken no chance with my hair (and never will again) and my stylist has looked after me so well. I'm now using no bleach or ammonia on my hair and was told at my last appointment that my hair was in good condition - Hooray!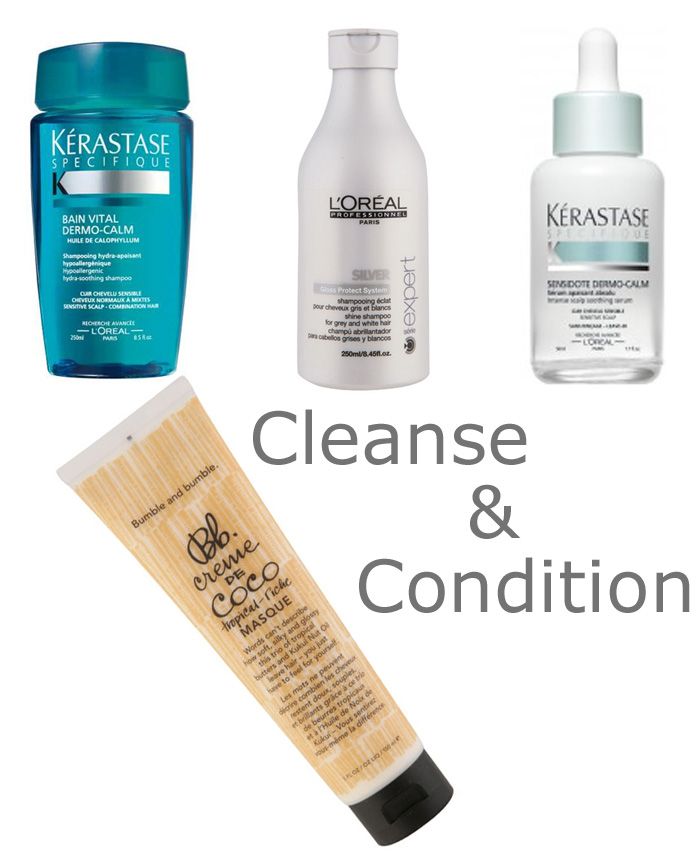 So onto the products i'm using. When I had the chemical burns my stylist recommended the Kerastase Dermo-Calm range. It was a saviour, the Bain Vital shampoo is simply amazing, soothing, calming, still very foaming but ultra gentle. I have used this again since, as I occasionally get eczema along my hair line and it would be excellent for anyone with a dry scalp or if you suffer from psoriasis or eczema conditions.
The Dermo-Calm Sensidote serum I used after conditioning on my burns once my hair had been dried. A few drops massaged into each area was instantly relieving and cooling. I used this morning and night and again on my eczema patches. I should add it leaves absolutely no oiliness or stickiness at all.
The Loreal Professional Expert Silver shampoo is what I use to shampoo and maintain the ashy tones in my hair, without this my hair would get very brassy very quickly. Its the most moisturising of the silver shampoos I have tried, sometimes they feel very drying and i'm left with pretty tangled hair. This is doing a great job.
For conditioning I am using the Bumble and Bumble Coco Masque. It smells amazing (coconut heaven) and leaves my hair ultra soft and bouncy, not weighed down at all. I wash my hair twice a week and use this every time
.
After conditioning I leave my hair wrapped in a towel for an hour so take out most of the moisture before using a leave in treatment. I alternate between the next two products. Kerastase Ciment Thermique which reconstructs dry damaged hair and protects from heat styling.
The Kerastase Nectar Thermique does a very similar job but is for dry to very dry damaged hair, the big brother to the Ciment. I alternate between the two and love them both.
The Kerastase Elixir Ultime I use just before drying and smooth mainly along the ends of my hair to hydrate and prevent breakage. I really like the oil, I prefer the smell of Morrocan oil and to be honest I think they both do exactly the same job, neither better than the other. The Kerastase is cheaper and you get more product.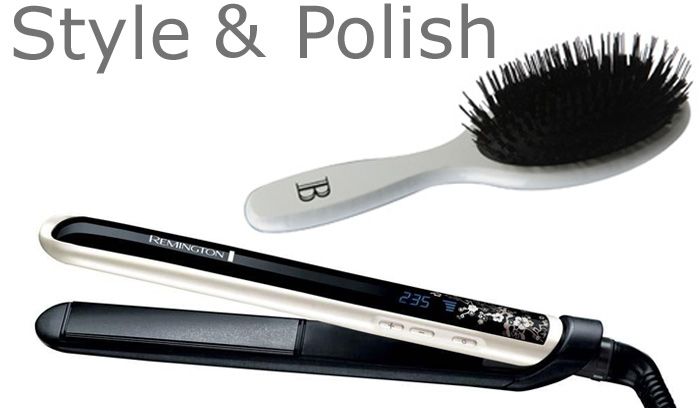 To comb the three products above through my hair i'll use a Tangle Teezer.
I roughly blow dry my hair using the Braun FuturPro (very old) in no particular style focusing on my roots, the rest of my hair i'll make sure is about 90% dry, left with a little dampness still in it.
I then fire up my Babyliss Big Hair New. I purchased this a month ago and it is AMAZING, it has totally changed the way I style my hair. It has a brush which rotates clock and anti clockwise at two speeds and a cooling setting. I flick my lower layers outwards and my upper layers under and smooth my bangs around my face. This is the closest I have ever got to re-creating a salon blow dry at home (which is what it promises) I get so much bounce and volume it is unreal and the more you concentrate on each section it smooths and adds shine. I highly recommend it.
If I want straightened hair ( I haven't since buying the Big hair) I use the Remington Pearl straighteners which I find as good as GHDs and well over half the price.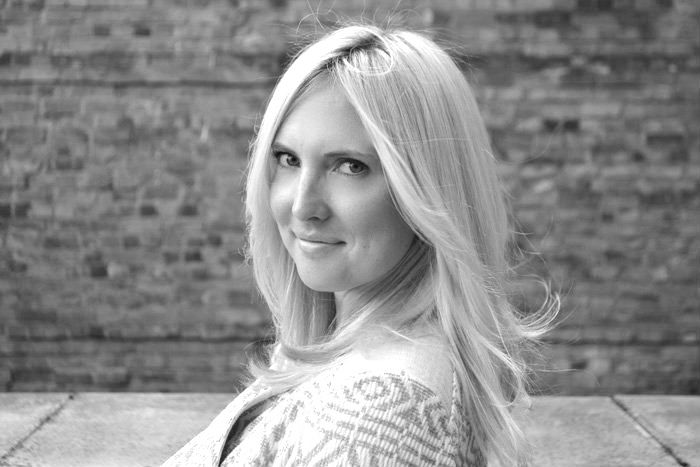 I hope you found this useful, if you have any questions please let me know.
I'd like a recommendation for a light texturising product just to add a little definition to my layers? If you have one you think i'd like please let me know!
Follow Luxx Mint here