As mentioned in the previous post we had a wonderful anniversary date at the theatre to see the Lion King with dinner at the Circle restaurant at Birmingham Hippodrome.
We were greeted and had a champagne reception before being taken upstairs to the restaurant. The restaurant is very light and airy and has some lovely art lining the walls.
All the food is sourced locally which is a huge plus for me and along with a reasonable selection of courses to choose from and the wine list very reasonably priced.
We opted to have two courses before the show and pudding and coffees during the interval which I thought was a great option.
So onto the food.... I totally forgot to snap the starters but of the three courses these were our least favourite, Matt had a layered prawn salad and I chose the terrine, a little heavy for a starter and a little too much tarragon for my taste.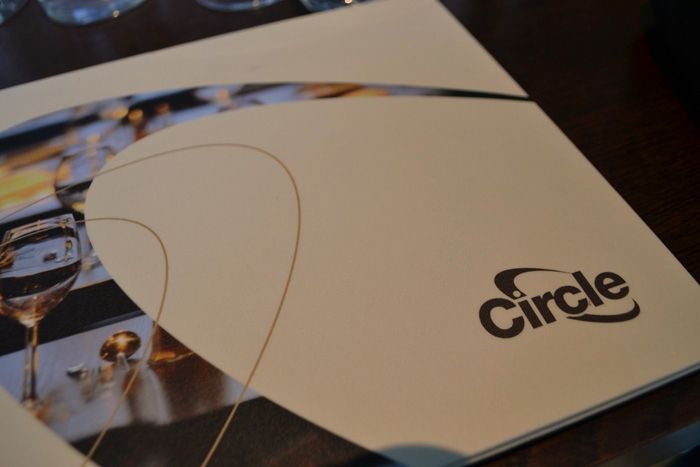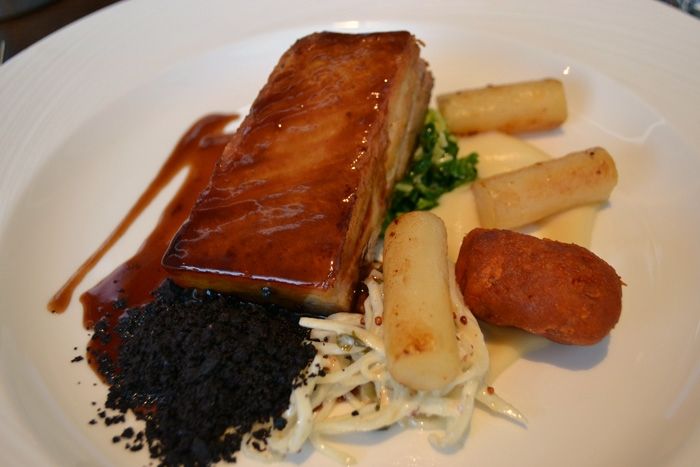 I had the pork belly with celariac, chorizo, pork broth and sauteed potatoes. It was delicious, the pork belly was perfectly crispy and melty. It didn't really need the addition of the what I think was crumbled black pudding, it was a little dry.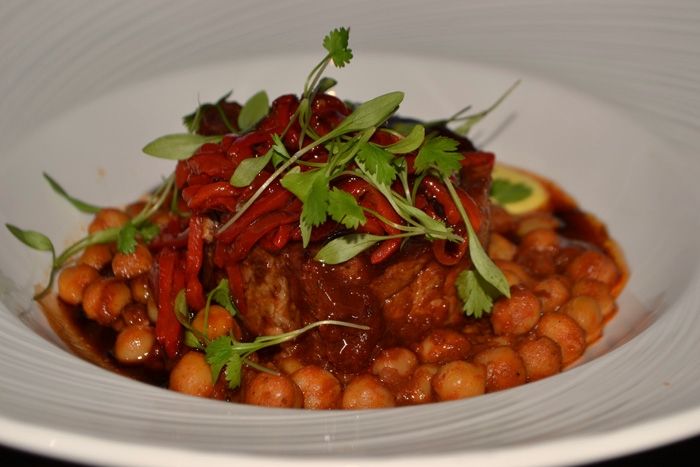 Matt chose spicy slow cooked lamb with chickpeas, corriander, saffron creme fraiche and smoked red pepper. The lamb was delicious and I loved the smoked red pepper.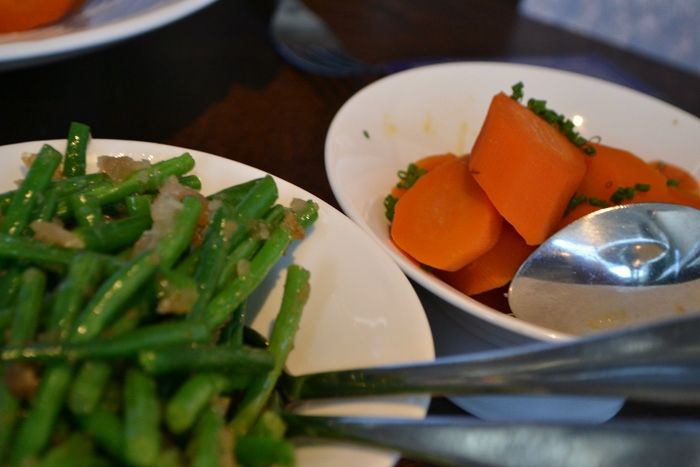 The green beans with shallots were so moreish and the honey glazed carrots lightly sweetened.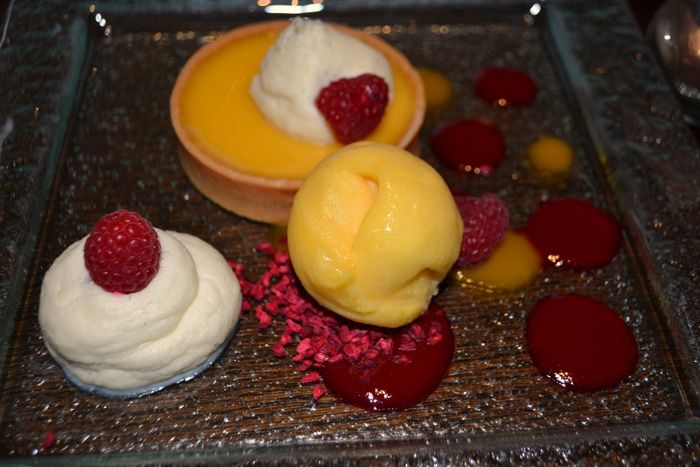 For pudding I chose the passion fruit tart, with mango sorbet and chantilly cream. The little freeze dried raspberry pieces and raspberry dressing were the perfect accompaniment.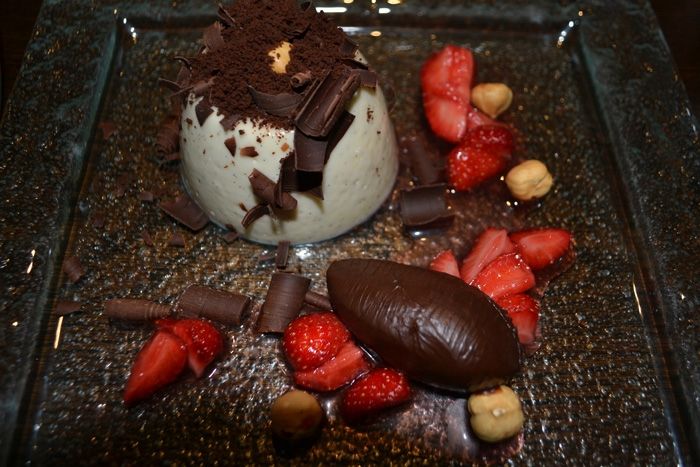 Matt chose a rich white chocolate panna cotta with chocolate fondant and toasted hazelnuts. This disappeared before I had a chance to taste but I was assured was lovely.
I was pleasantly surprised by the quality of the restaurant, I had expected something a little less refined but the quality of meat, variation of choice and presentation was great.
If you are planning on seeing a show I would highly recommend the addition of dinner in Circle beforehand, it was a great addition to such a fantastic show.
Follow Luxx Mint here