I've been meaning to post my new bag for ages now! It's not even that new, I think I bought it around three months ago.
I have been craving, lusting, needing a Pashli for about two years, that is quite some time to have a bag on your wishlist and still want it as much. There were a few colours I liked but took a punt on liking the black and white two tone print. I really really love it.
The colour/ print goes with everything and I mean everything, I've worn it smartly for work with tailored clothes, dressed down with jeans and t-shirts and even more casually with cut offs and tanks. It works with neutrals, brights, pastels and other prints. It just adds the finishing touch to any outfit instantly improving it. If i'm ever a little bleugh with what i'm wearing that day, i'll swing this over my arm and instantly feel better and more pulled together.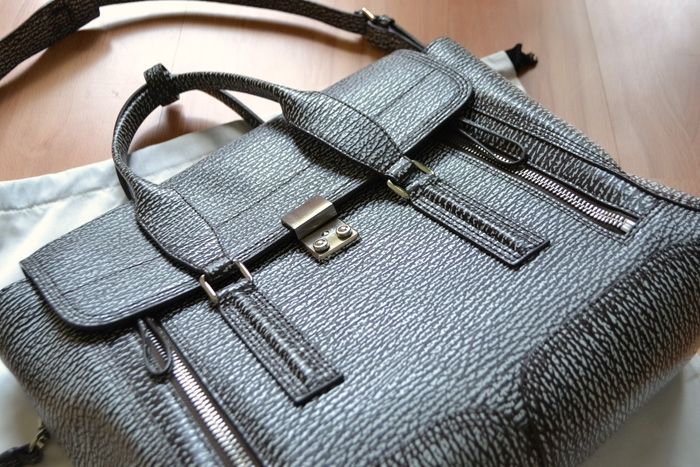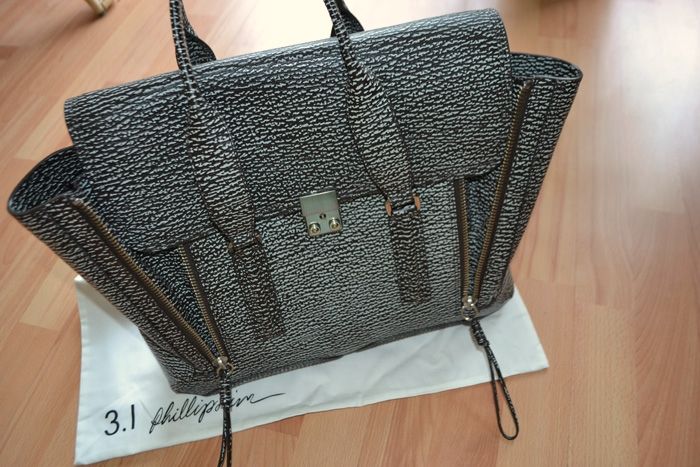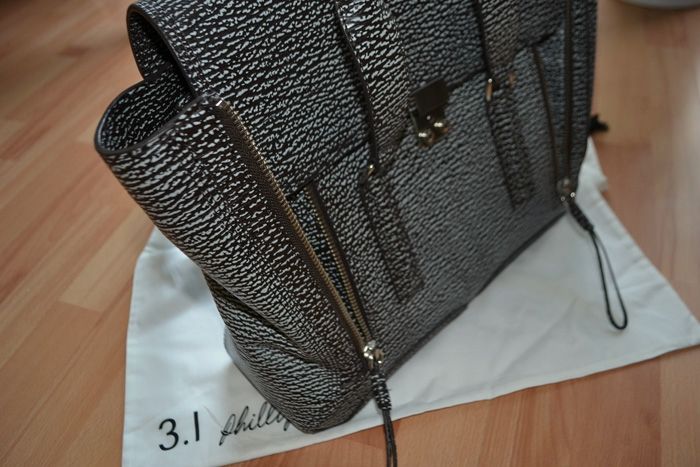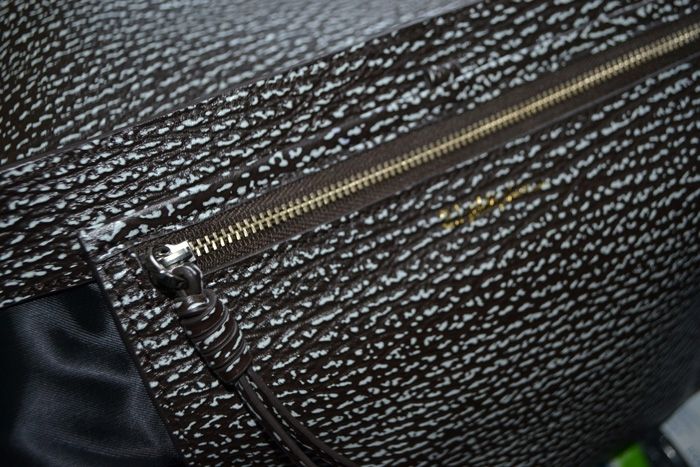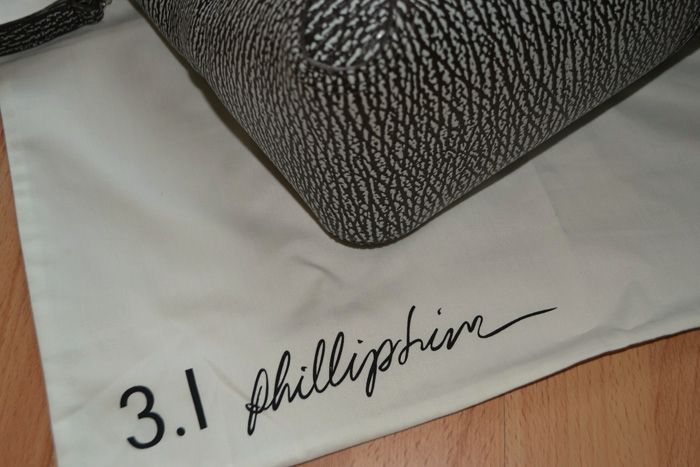 The zips either side zipped up make a smarter bag or relaxed and slouchy undone. Inside it has a slim inner zipped envelope and the rest is a huge cavernous space. I can fit everything inside, an ipad, phone, notepads, make-up, umbrella and still have a ton of room for my lunch. It even fits a laptop in easily!
I always use the handles rather than the over the body strap, to be honest I never will, the bag is too big to be a cross body bag in my opinion. If you do fancy a crossbody, the medium size is still big enough and would work better.
This colour way is sold out nearly everywhere at the minute, Shopbop might get it back in here if you keep your eye out or check out the other colours here. Bergdorfs do have it in stock here.
I've found buying handbags by American designers cheaper on US websites (even when you factor in the customs and taxes) than buying instore or online in the UK. On Shopbop and Nordstrom you can pay up front for all of your customs and taxes at checkout so you have no guess work when the postman comes to knock with a bill in hand!
For these pashlis buying in the US and including your shipping customs and taxes its works out at £713 and there is so much more choice of colours ans leathers. My Wardrobe UK also has a few to choose from, I love the Ox blood Shark embossed Pashli bag.
If you have any questions about the Pashli feel free to comment and let me know if you have one and how much you love it!
Follow Luxx Mint here