I picked up Chanel Pearl Drop when I was after a neutral light colour that I could wear for interviews and this fitted the bill.
It is exactly the colour of pearls, creamy with a hint of luminous gold shimmer and its very very pretty. I think it would make an excellent wedding day nail manicure and would look lovely with some glitter accent nails too.
This is three coats without a topcoat although I did add one after taking these photos. The colour lasted 4 days chip free.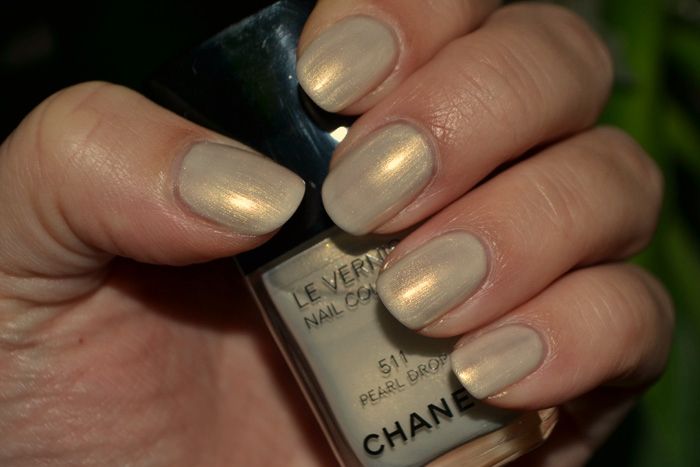 I seem to be opting for shimmer colours more this year, usually I like strong cream tones.
What colours are you loving at the moment?
Follow Luxx Mint here