I wore this outfit on our first trip to Jemaa El Fna and into the souks. The top is the lightest cotton and the skort you will have seen on nearly every fashion blog by now. I had bought the skort months ago and tucked it away for the summer!
This bag has served me so well over the last couple of years and is making a very good case for me to buy the Alexander Wang Diego bag I think!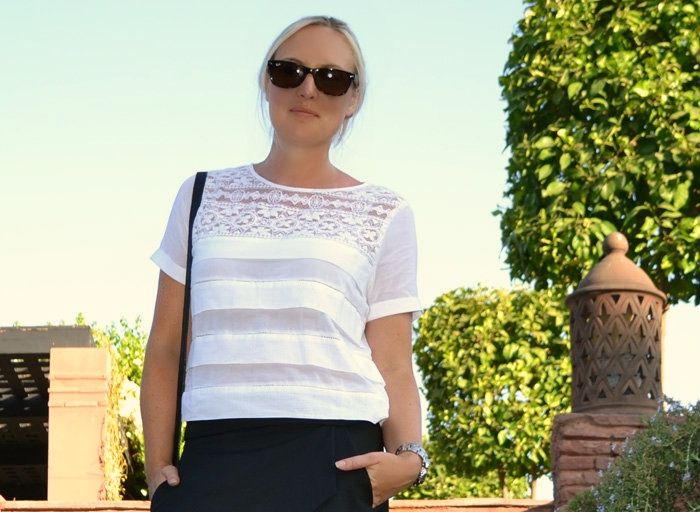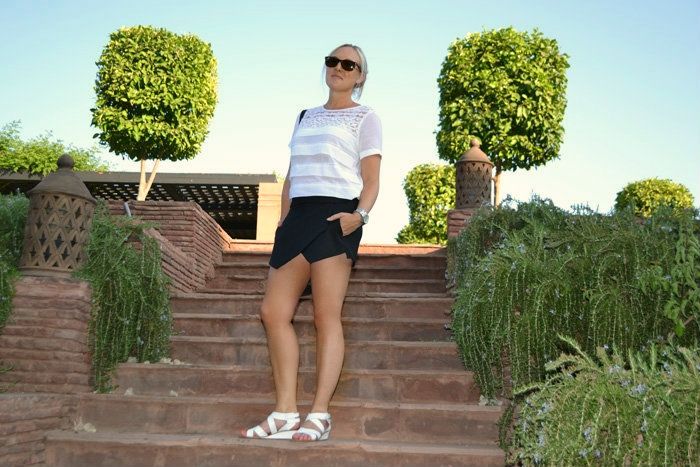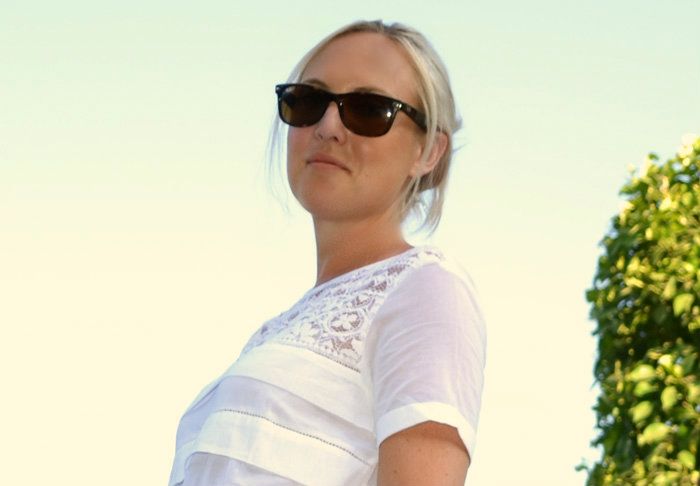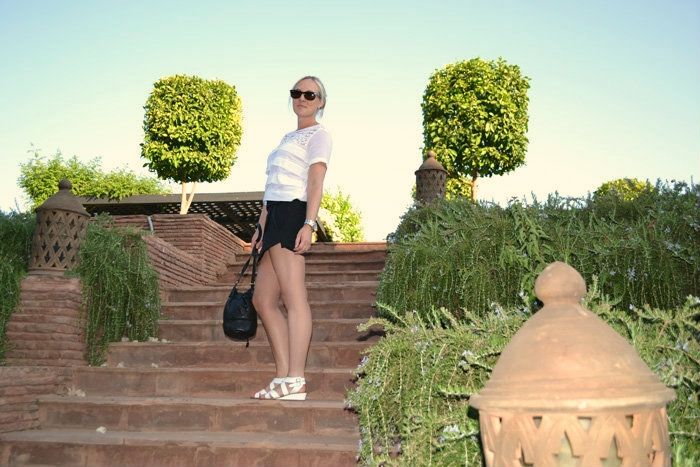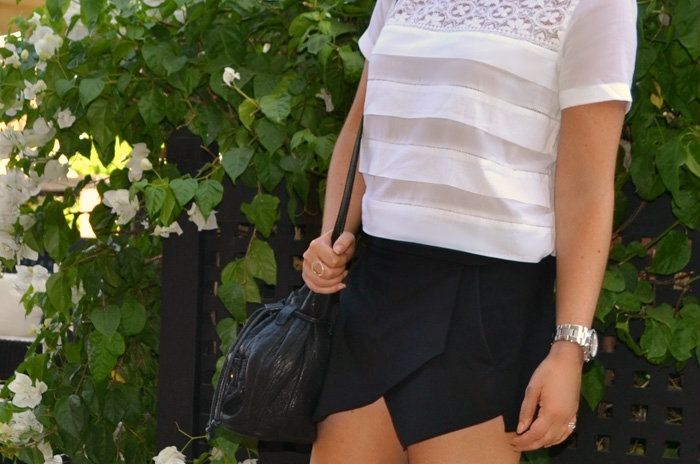 When we booked our trip to Marrakech I have to admit one of the first things I googled was what to wear whilst there. I found so many conflicting pieces of advice from covering up head to toe and wearing whatever you liked.
I packed for both occasions. I stuck to either covering up my shoulders or legs, I saw tourists wearing little sundresses, tanks and shorts it really wasn't as strict as you might think. That said if you were planning on visiting religious places of worship you would cover up appropriately - shoulders and legs.
It was very hot in Marrakech and in late July in North Africa you wouldn't expect anything less to be honest. The temperatures soared around 40oC everyday so light clothing was a must. Even the evenings were around a steady 29-30oC.
I was so pleased that mosquitos weren't a problem, i'm one of the unlucky amongst us who gets bitten badly but escaped with only a handful of small bites and never had to use repellent. Maybe it was too hot for those pesky blood suckers!
I have another outfit post taken in Morocco which will be coming soon - stay tuned!