A final outfit worn in Marrakech. As soon as I saw these jeans I knew I had to have them, the print is fantastic and what better place to wear them than a tropical garden! The rest of the outfit is very simple, white tank with lovely detail on the back and simple sandals.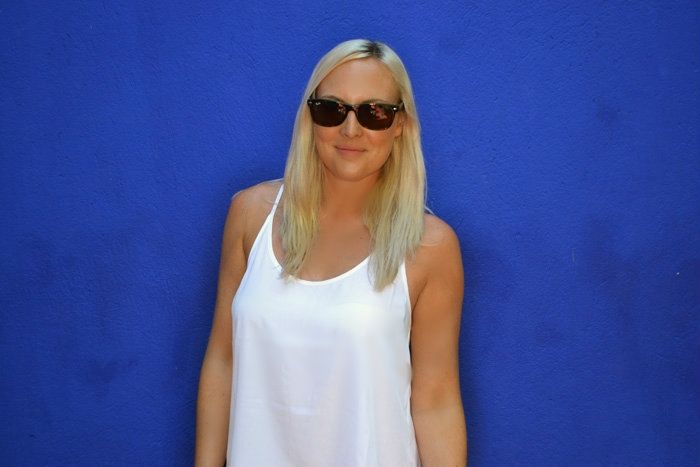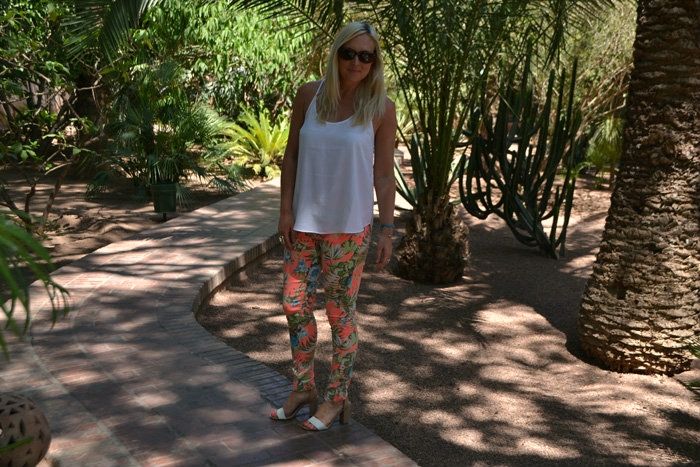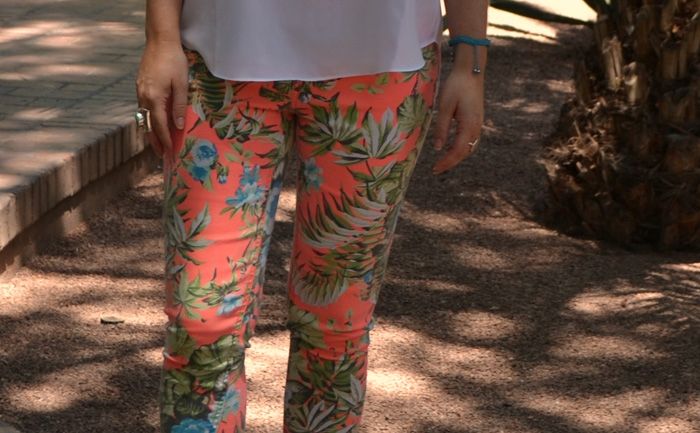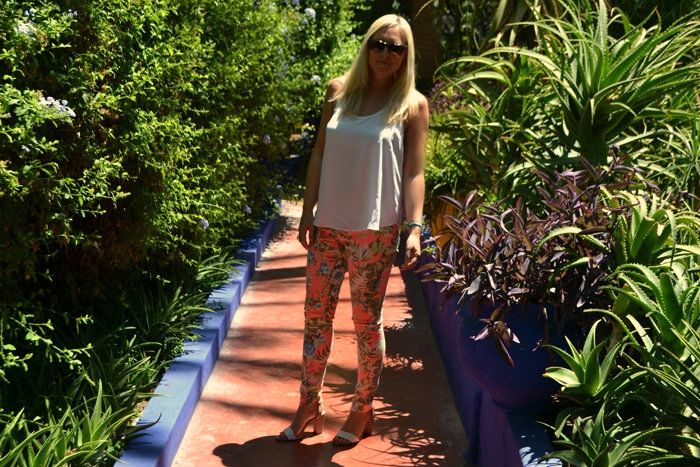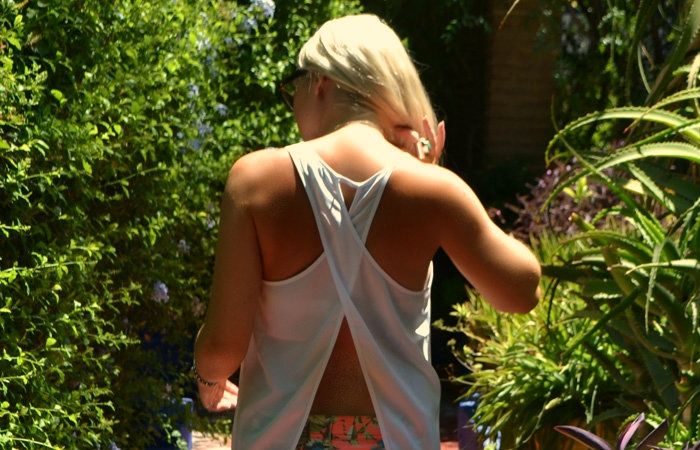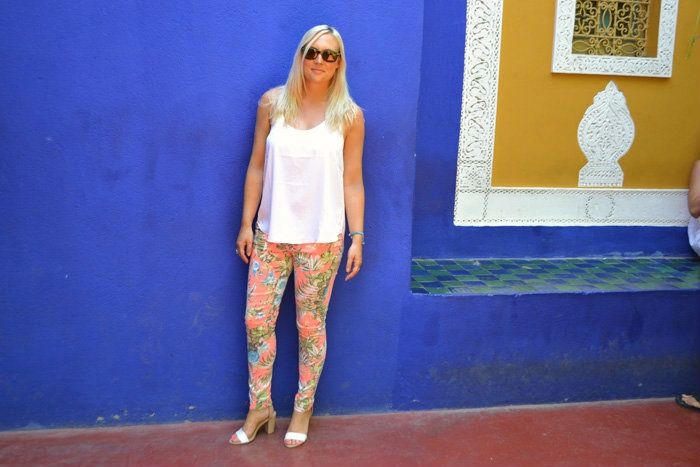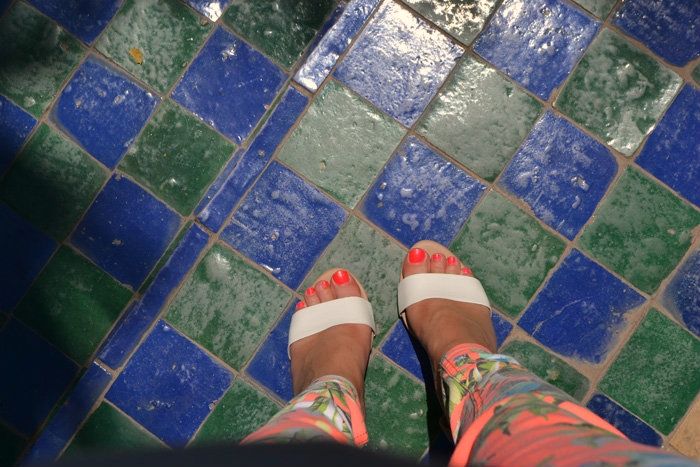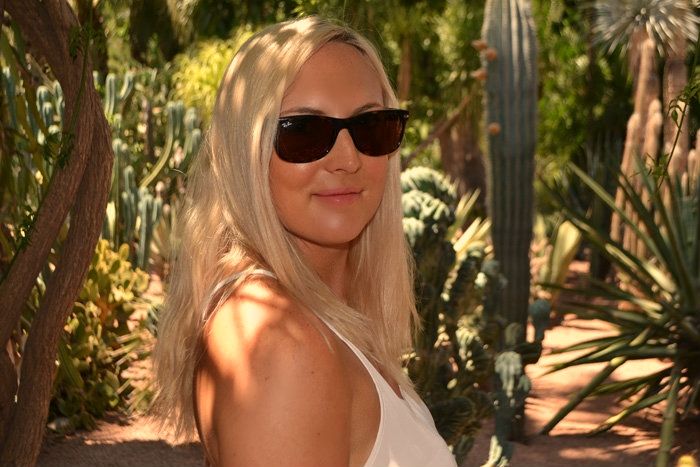 My hair looks terrible in these photos, I look like I have been dragged through a hedge backwards! I decided I would give up any heat on my hair whilst on holiday so as not to damage it any more than the sun was already doing, so this is my hair in it's au naturel state. I have since had it cut and coloured and will be sharing photos on the blog very soon, I love it.
The last Marrakech post will be up next, a closer look into the Jardin Majorelle.
Happy Monday everyone!
Follow Luxx Mint here