We have returned from a week spent in Marrakech Morocco, it really is somewhere you have to visit to believe and experience it properly. Those who follow me on Instagram will have seen a few photos from our days spent there but I will be posting more detail on our visit here on the blog.  
These photos are from our time spent in Jemaa El Fna (Big Square), the souks and around the old town.

I had Marrakech on my bucket list for quite some time and I came back slightly disappointed. I've had a week or so to think about it to try and put my finger on why. 
Firstly the hassle, we were bothered all day everyday when outside of the hotel. Some times for up to twenty minutes by the same person whilst we carried on walking around and saying no so many times. It tries your patience! I never felt in danger but felt I had to be cautious constantly and felt uneasy at times. 
The food which I thought I would really enjoy actually got a little boring, cous cous and lamb, cous cous and chicken, and Moroccan salads. We also ate the soup which we only discovered when we got home we should probably have avoided and suffered from upset stomachs for a week after. We only drank bottled water and used this to brush our teeth as the water is not clean enough to drink so I can only put our illness down to the food sadly. I've travelled extensively and usually have an iron stomach so was quite surprised to get ill. 
The old town is quite dirty, there are a lot of horses and a carrigages lined up to take you on a city tour so you can imagine the mess, it also takes a little getting used to men and women spitting on the ground as you are walking around!

Spending a week there was probably a little to long to discover Marrakech I think a long weekend would be perfect. We really wanted a bit of chill out time too so spent a few days around our hotel pool. 
 Onto the positives, the Big Square as all the locals called it, is somewhere you have to visit to believe. It bustles with activity with so many sounds and smells. The fresh orange juice sellers who squeeze you a large glass for about 30p rivals the best fresh juice I have tasted in Florida.
At the bottom of Jemma El Fna the Koutoubia mosque overlooks the hustle and bustle.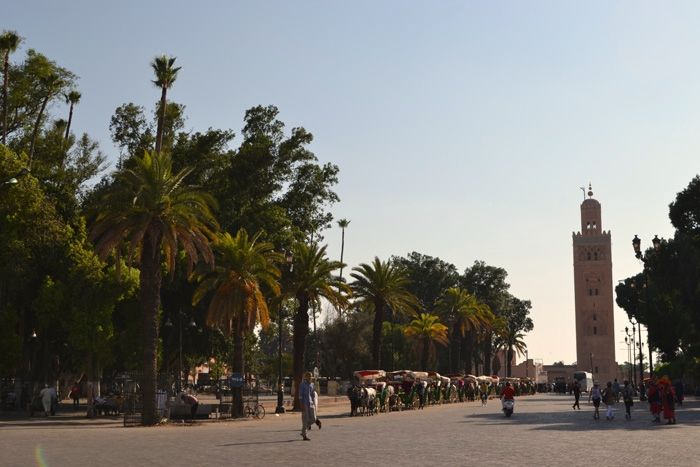 Into the souks which start at the top of the square and you will enter into what I can only describe as Aladdin's cave, beautiful lamps, spices, leathers, ceramics and jewels are all for sale in tiny spaces under a slatted wooden roof.
You will wander in following the path and shortly have to choose which direction to continue along, it's like a maze, you'll eventually find your way out but expect to lose all sense of direction and give your self up to the souk!
You are expected to haggle and will be asked what price you want to pay, if you have no idea, ask how much it is and bargain them down at least by half if not two thirds. This will take some practice and some people love it, I on the other hand am really no good at it and we didn't buy much at all! (possibly due to the fact we had zero room in our cases!) You will also have to haggle for many other things including taxis, guides etc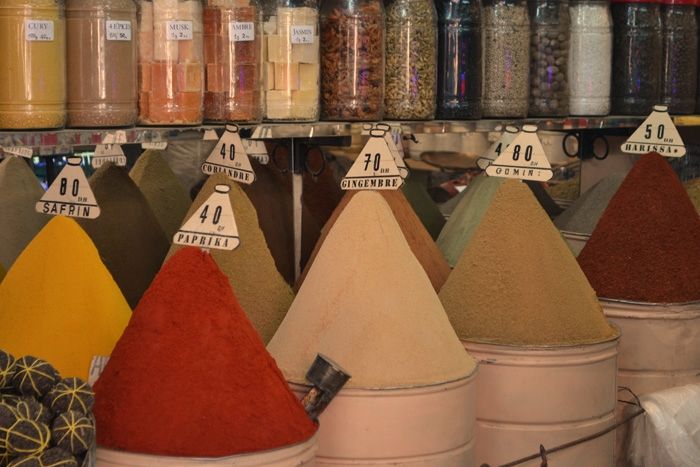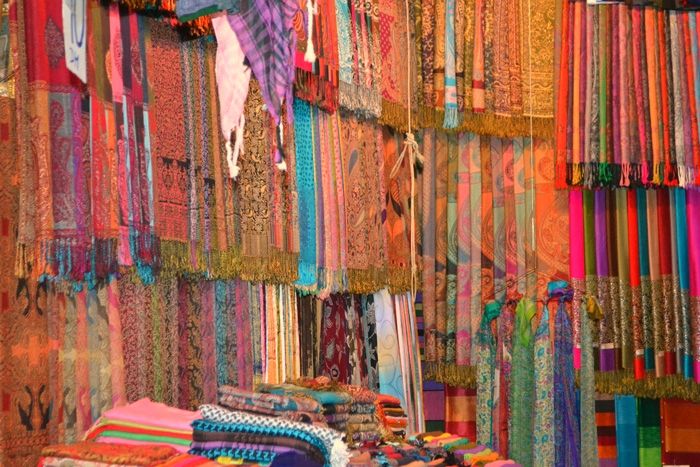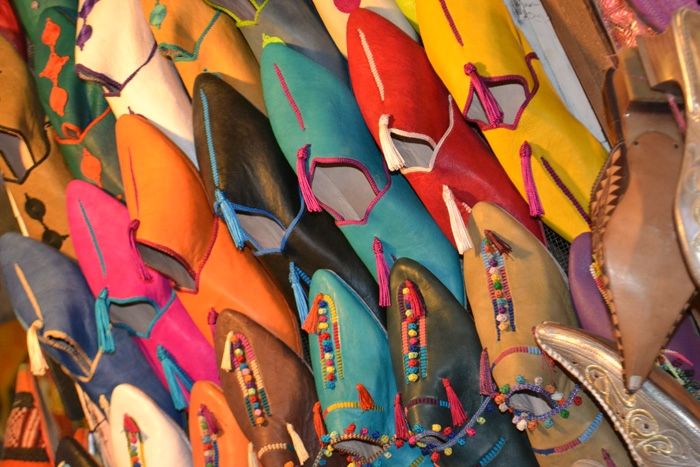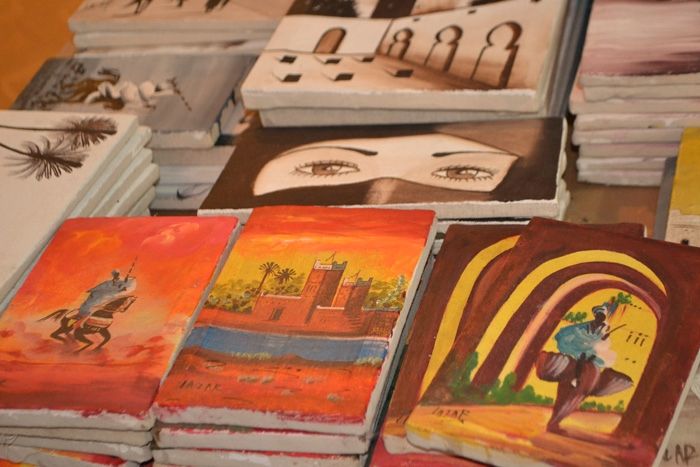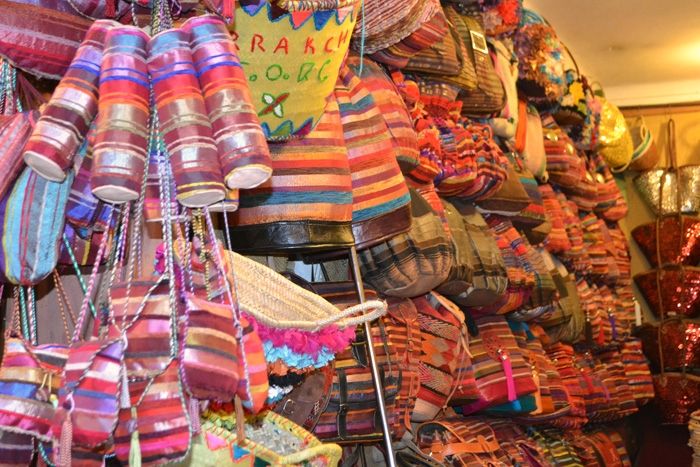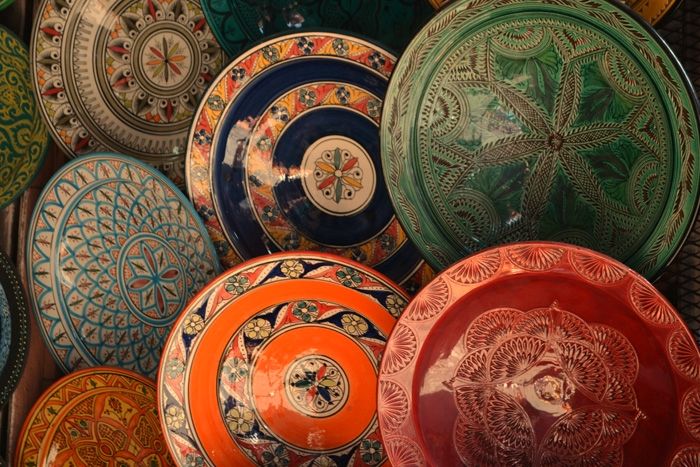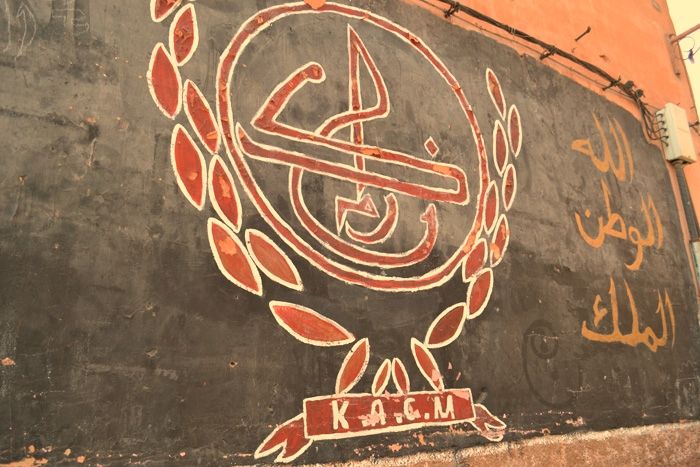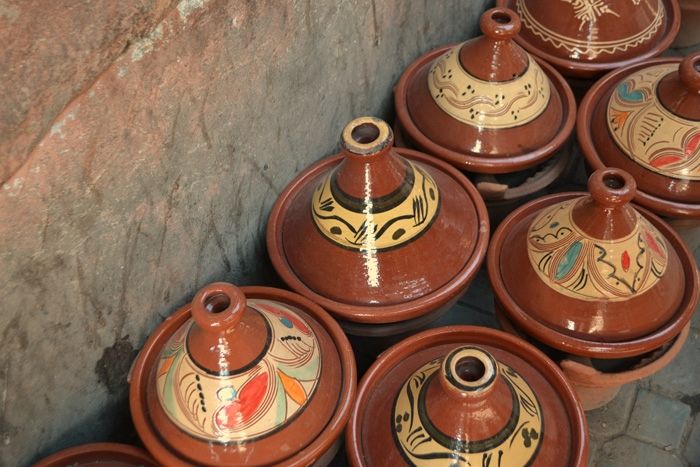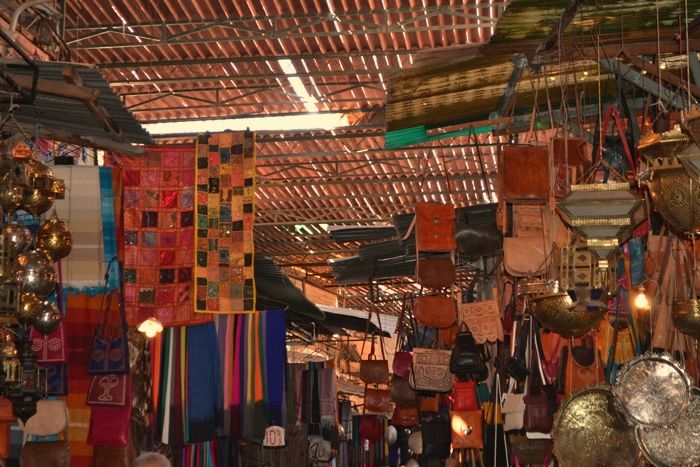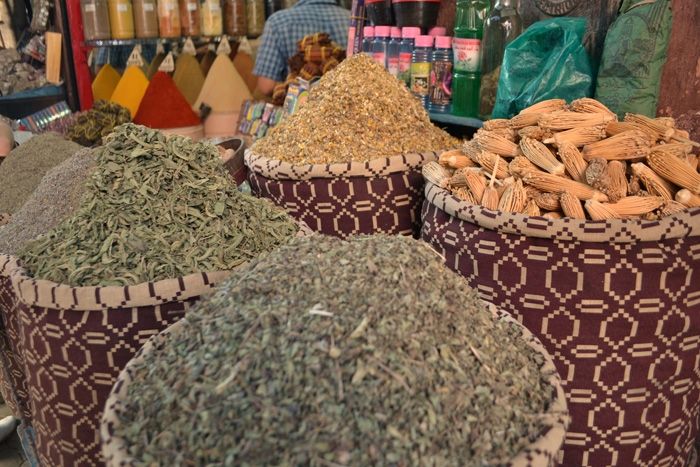 Our guide book said to get lost in Marrakech at least once just to see what you will discover, we did this unintentionally after walking out of the souk trying to find the tanneries. We ended up walking through local streets with the odd art shop and cafe, we came across the mosque below and we still don't know which one it is! There are some beautifully coloured doorways with many cats finding shade where they can.
I must mention the scooters, you will have to dodge them weaving past you constantly especially during the day on the paths, in the square and in the souks - be on guard!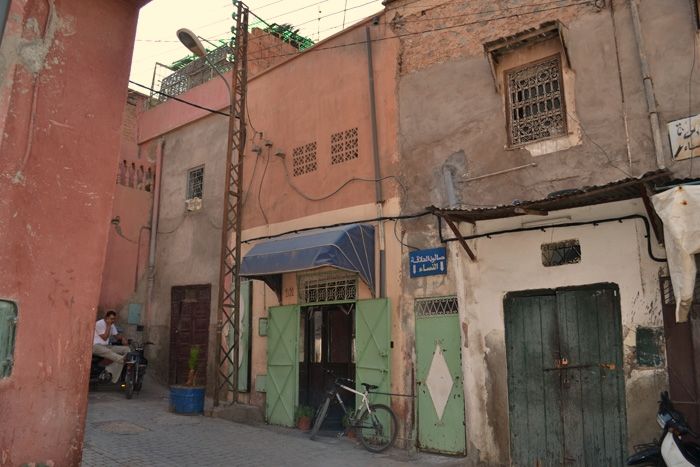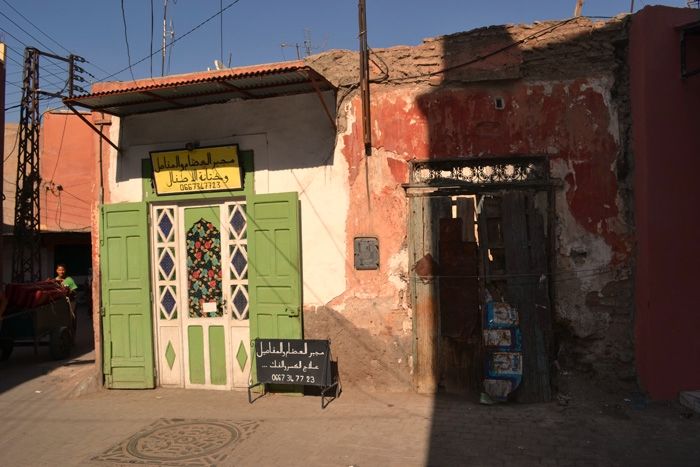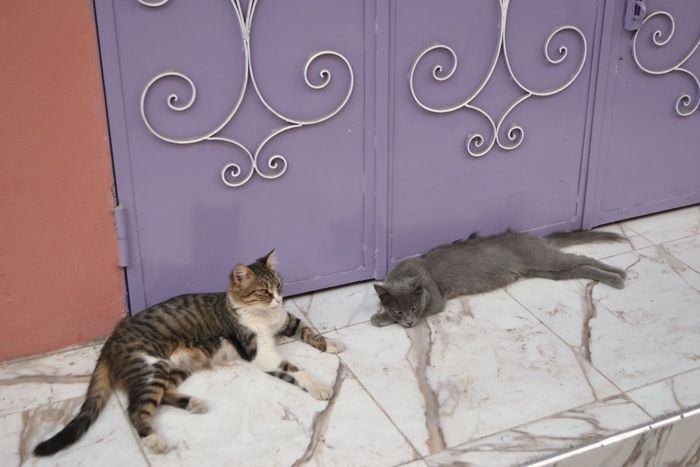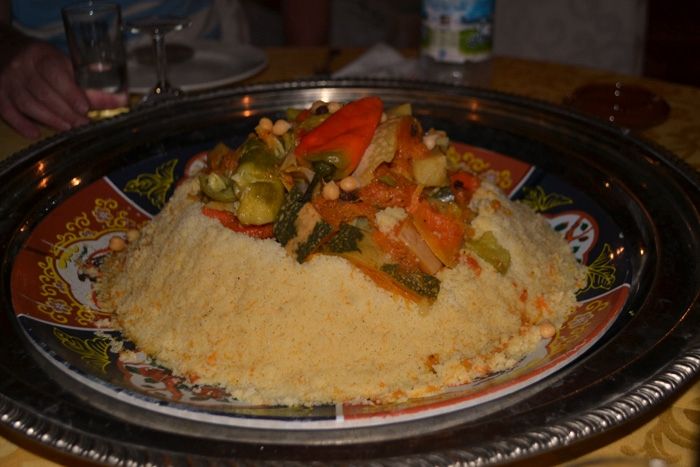 Jemaa El Fna square really comes alive at night, I actually found it much less intimidating too. There are sellers of everything you can possibly imagine and numbered food stands selling everything from snails to barbequed meats and very sweet pastries.
The sounds are incredible, the snake charmers sit behind cobras 'dancing' to music something you would see in a film, monkeys chained up (we avoided these :( so cruel), henna artists and tarot readers all clambering to get you to sit down and convince you to part with your Dirhams. 
You will hear the call to prayer sounding out at 9pm from loud speakers from many mosques and it is an amazing sight seeing hundreds of men praying at once outside Koutoubia mosque with palm trees against the pink and purple sunset.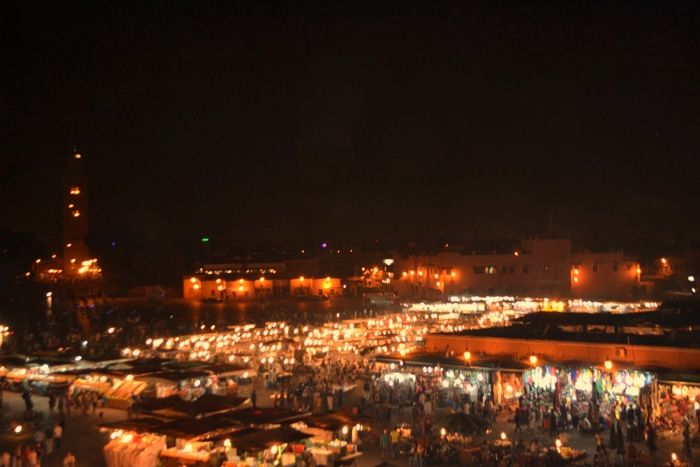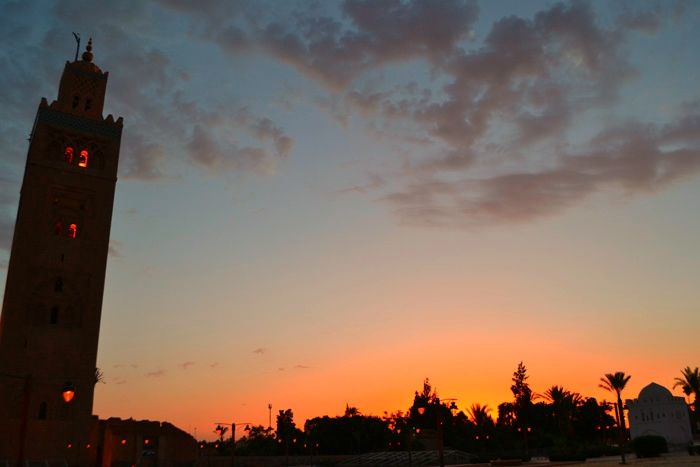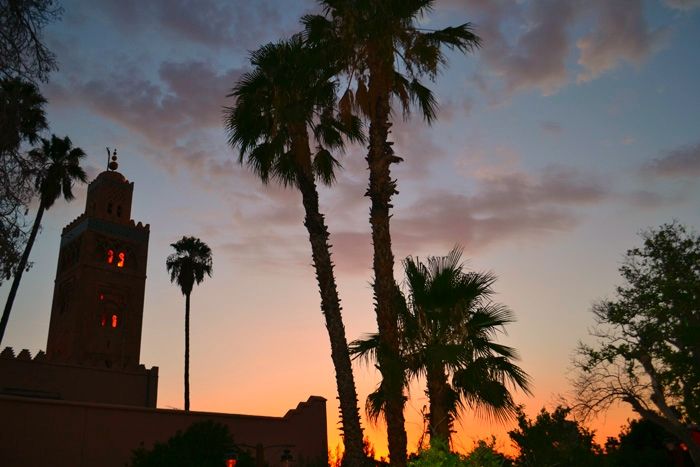 I hope you enjoyed this post, looking back I think I may have had a glamourised impression of Marrakech before visiting which was why I may have been shocked when we were out and about. If you are due to visit and have any questions feel free to comment below or email. I'll try my best to answer.
I have a couple more posts lined up, accommodation and the beautiful Jardin Majorelle to show you over the next week.
Have you visited Marrakech or another part of Morocco? I'd love to know your thoughts?