I'm wearing one brand head to toe today! River Island. I popped along to the new store opening at the Fort Park in Birmingham to see what was on offer.
The store is bright airy and quite industrial which I loved, so much bigger and more enticing. I had the surprise of the women's wear manager Charlotte to take me around and personal shop with me for a few hours which is always fun. Getting someone to pull you out of your comfort zone and try on items you wouldn't normally.
I was really impressed with the range on offer, I could have easily spent three times what I did. Long gone are the days of diamante embellishment on everything! The Rihanna collection was flying off the shelves, not my style but a very popular collaboration and it was nice to see the Chelsea Girl range, prints harking back to the old days with blouses and dresses created in their original prints and material.
The mens wear section upstairs was much larger and Matt snapped up a sweater from the Holloway Road collection. A range of high quality (slightly pricier) items based on the brands heritage. I wasn't expecting it but the store even has a really decent sized childrens collection, this part of the store was absolutely packed.
So onto what came home with me....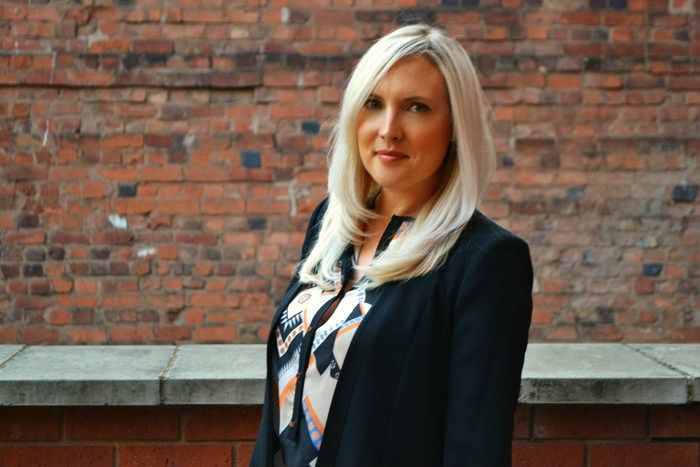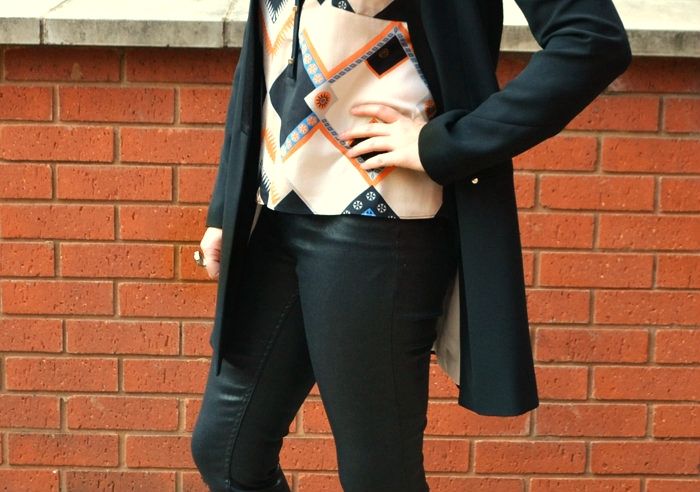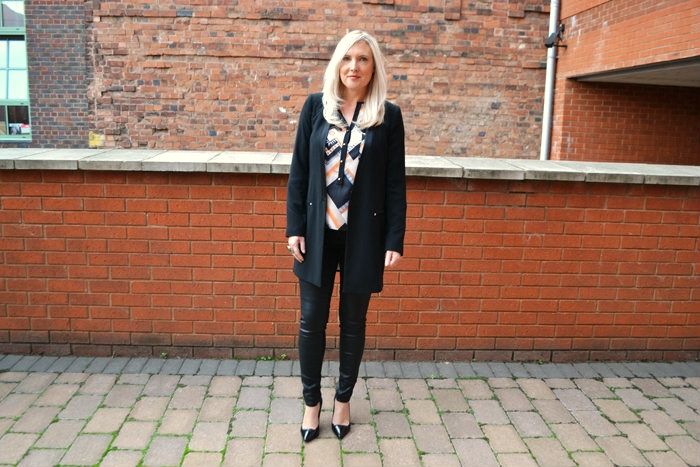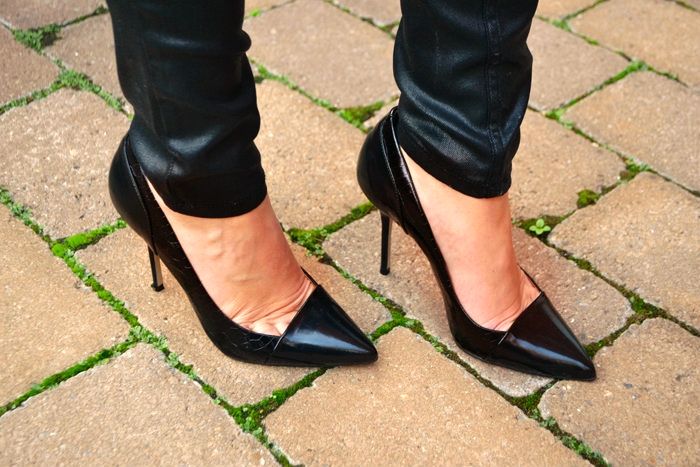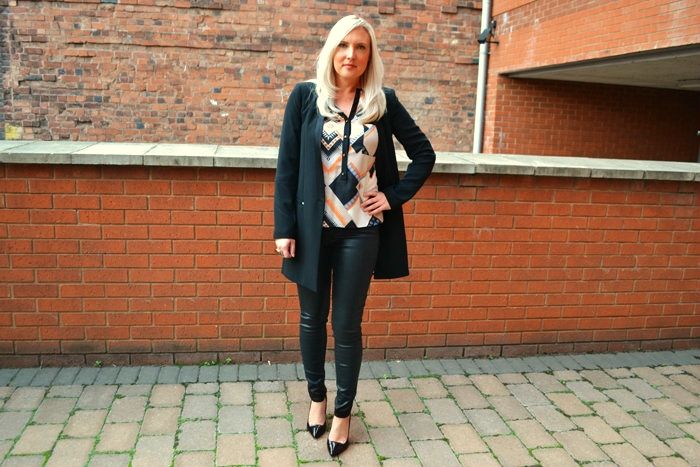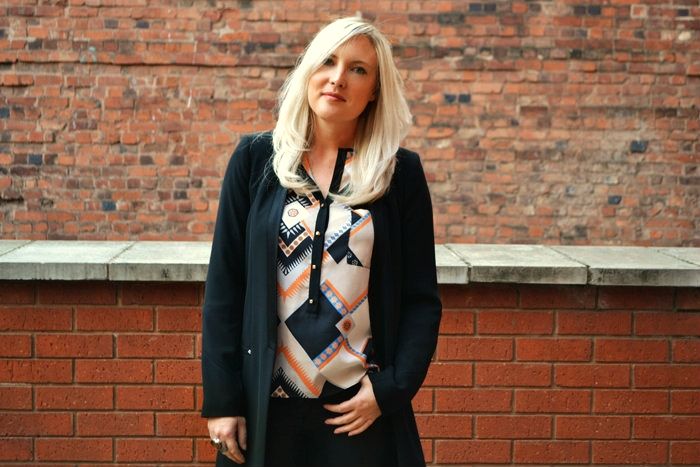 In the end I didn't stray too far from my normal style!
The print on this blouse is eye catching yet really wearable, it reminds me of a silk scarf and I adore the gold cubed buttons.
The collarless blazer has great tux detailing along the front and the length is really what sold it too me. It definitely has a slightly masculine feel to it. I was initially unsure of the mid thigh length but after trying it on I realised how versatile it could be and that it will be a perfect length come the colder months.
The jeans are coated to give that leather look and have a great high waist to suck everything in. The leather heels are a great classic piece and I liked the simple toe cap with croc detail on the upper.
I definitely wanted pieces that would easily be worn with the rest of my wardrobe so expect to see everything again all switched up!
If you want to avoid the maddening crowds of the city centre, head over to the Fort (which i'm finding myself doing more and more these days) and check out the new River Island store.
Follow Luxx Mint here