A few snaps taken quickly before the Harvey Nichols a/w fashion show last week. It's only after seeing these photos I realise I desperately need to add a pair of jet black jeans to my wardrobe. Both pairs I currently have are washed black which stands out a mile against these new boots!
I had great fun at the show and a whole post is coming up dedicated to Autumn fashions.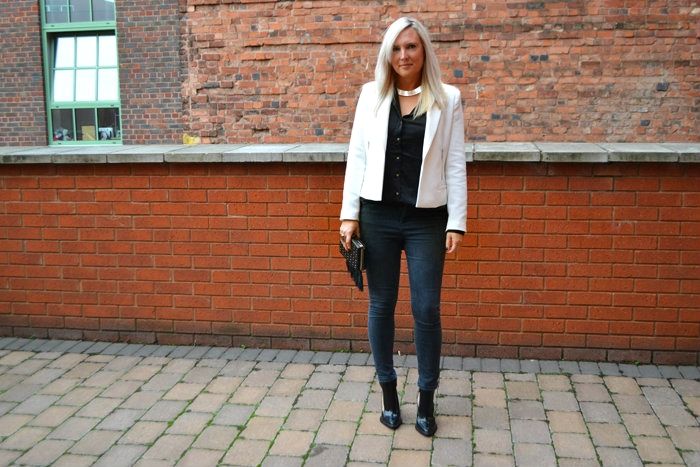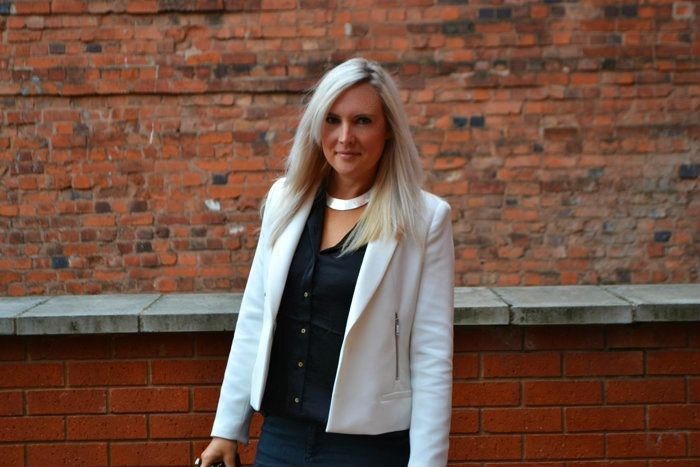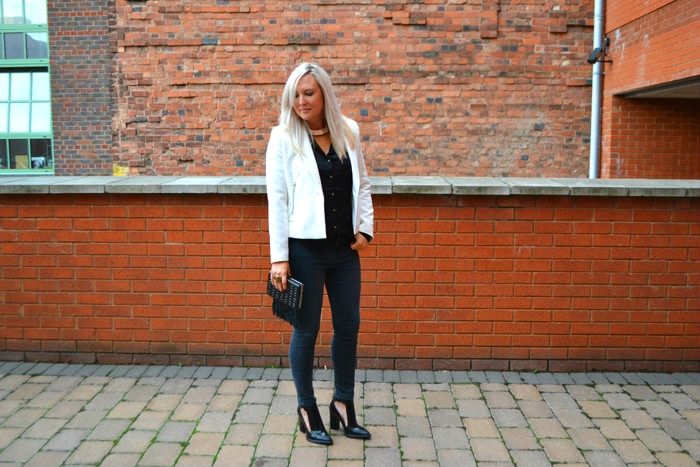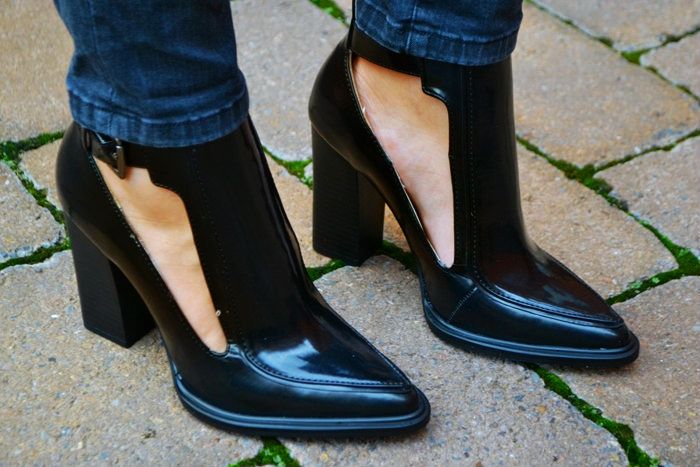 Blazer - Zara similar here
Blouse - H and M similar here
Jeans - here
Boots - Zara
Necklace - DIY similar here
Clutch - Christopher Kane X Topshop similar here
I think i've finally accepted summer is officially over :( I wish I could live in summer all year around. Still, the only positive I can think of is ankle boots, I love them so much. I've already bought two new pairs for this year and have my eye on another pair already. I need something to look forward too!
Follow Luxx Mint