Blog event season is well and truly upon us again and I feel lucky to be invited to preview stores new collections and presentations, attend parties and shows. Today's post is all about the new season collection at UGG. I popped into their Bullring store for a chat.
Autumn and Winter in UGG this year is all about Soul of the City, the feel of New Orleans as well as celebrating the 35th anniversary of the brand. Studs and eyelets update classic UGG boots and shoes, and leather, tweed and wool create snuggly footwear for this season.
I like UGG as a brand, although it's not somewhere I regularly shop, their shoes are always high quality and well made. Comfort is always high on the agenda when designing each different style, from a sheepskin heel inside ballet flats, sheepskin lining where possible and the comfiest spongiest and supportive technology used for insoles. I have a couple of pairs of UGG boots and when that freezing weather hits they will be the first boots I grab for running errands and keeping my toes toasty.
I took some photos whilst in store to show the new collection.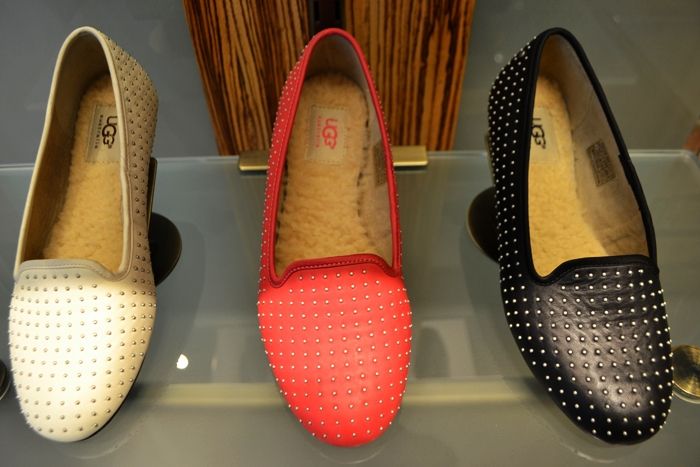 Alloway studded flats, just look at that lining.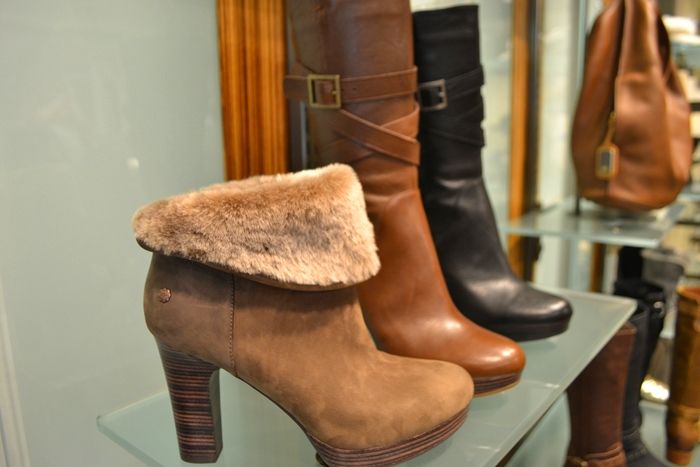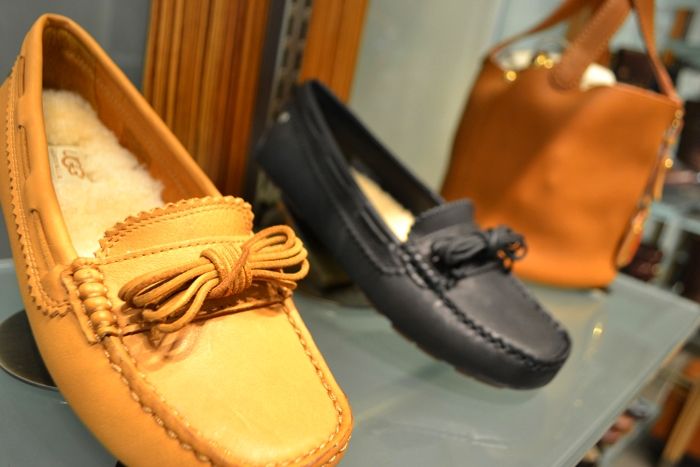 Meena driving shoes - I love both colours here. Super comfy too.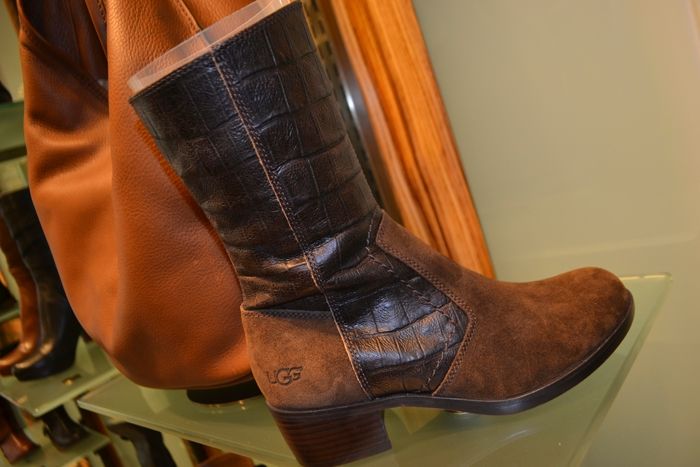 The Lou Croco boot is an Autumn classic
Bows updating the classic short boots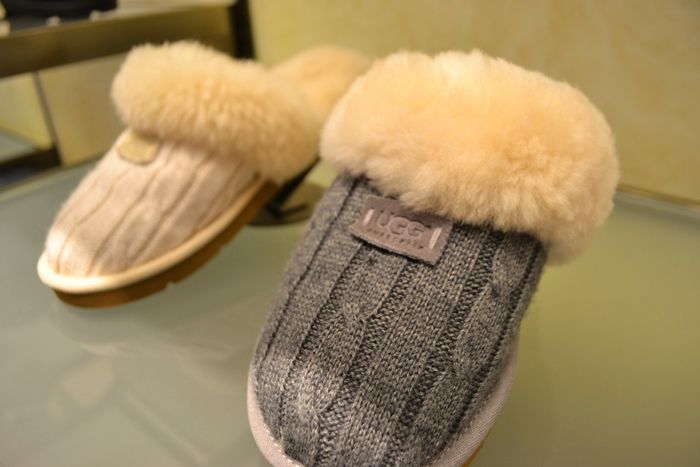 How cosy do these cable knit slippers look, perfect for padding around your apartment
I love the metallic skin finish on these mini boots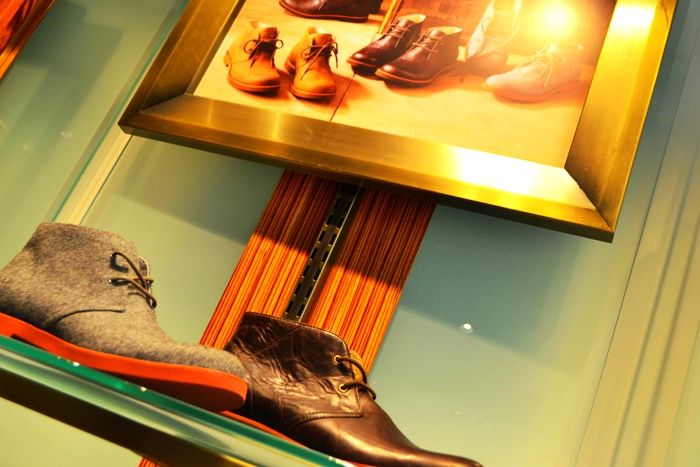 Neutral men's Westly boots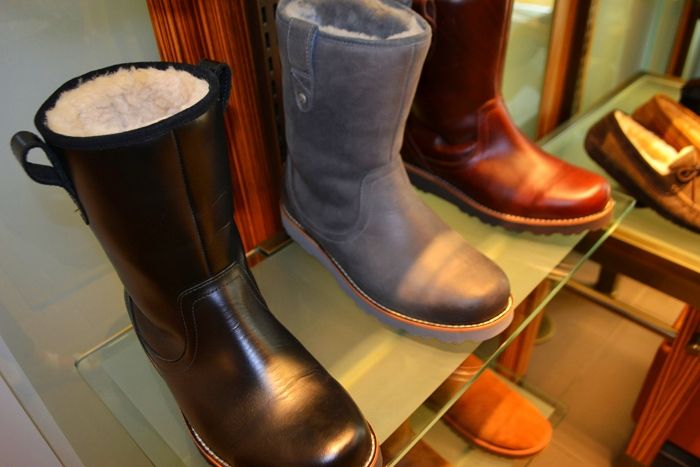 Mens toughened up classic boots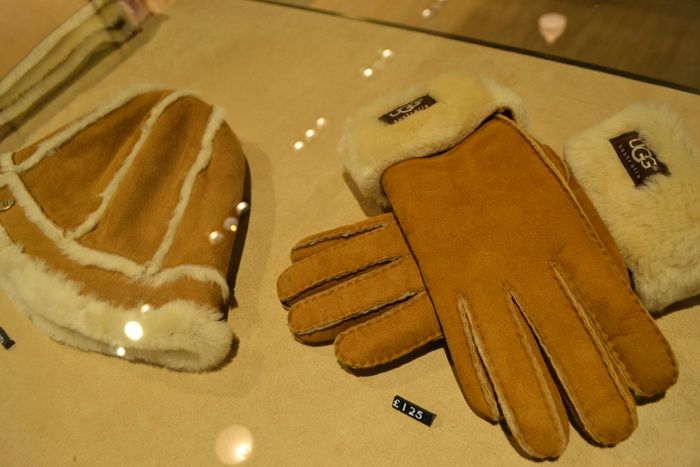 Sheepskin accessories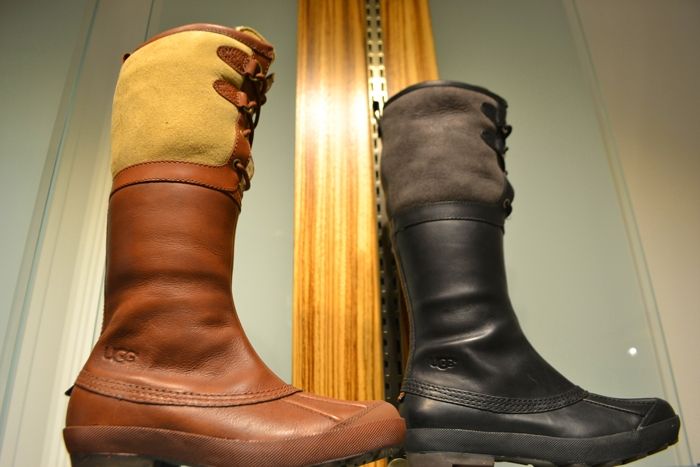 Belcloud boots perfect for the snow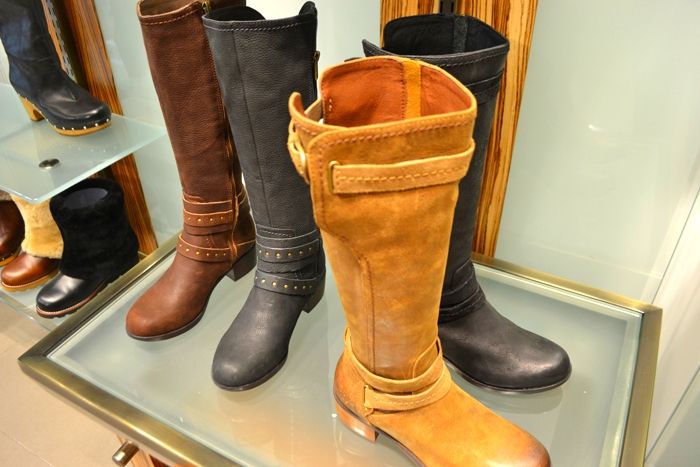 Darcie and Esplanade boots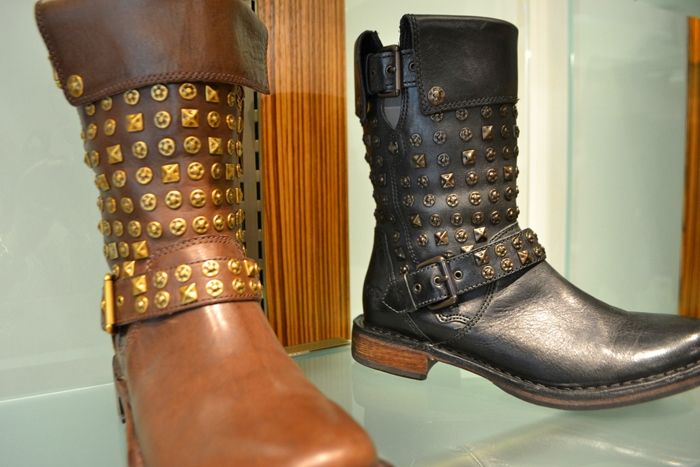 Conor Studs
Throughout October Ugg will be helping create awareness and raising money throughout Breast Cancer awareness month. They have designed a special pink ribbon collection that can be bought in-store or online and £10 will be donated to this excellent cause.
As I mentioned above UGG are celebrating their 35th Birthday and if you try on any pair from the 78 collection you will be given instant win tickets and a chance to win an ultimate UGG Austrailia shopping experience worth £1000 - Happy shopping!