Earlier this week I attended a dinner hosted by Chobani at Edmunds restaurant in Brindley Place Birmingham. I had no idea who Chobani were so had to do a little research before discovering they are a new brand of yoghurts being released into the UK market. This was interesting, I wasn't sure how a yoghurt brand and a fine dining restaurant would be combined.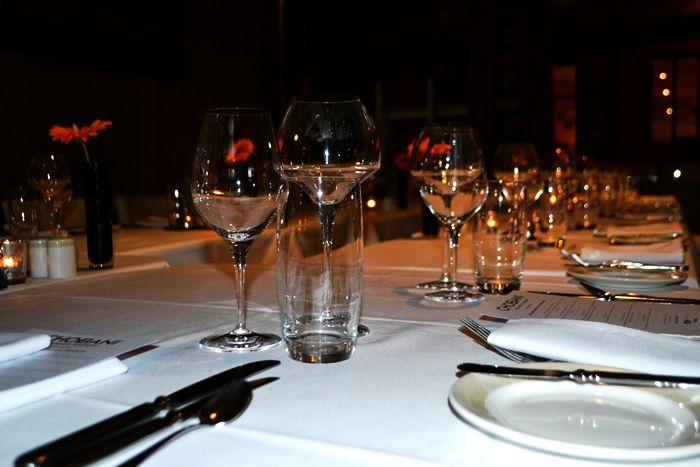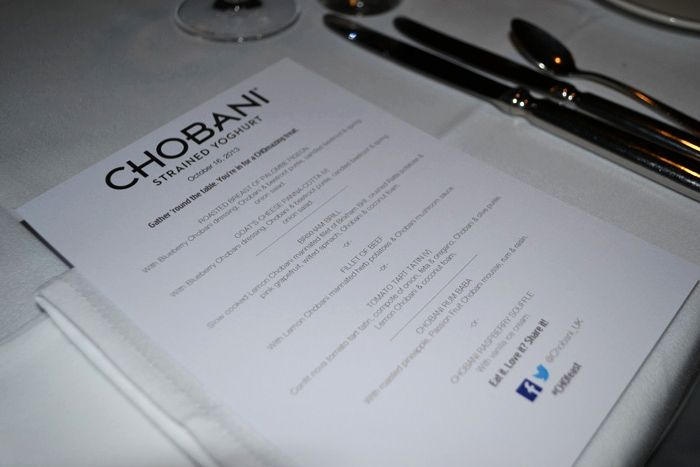 I arrived at the restaurant and met up with twenty fellow bloggers who share a love of food and were greated with cocktails created using Chobani. It had a pina colada vibe with coconut rum, pineapple and orange.
We had exclusive use of the restaurant and our large table enabled us to sit together and chat throughout dinner.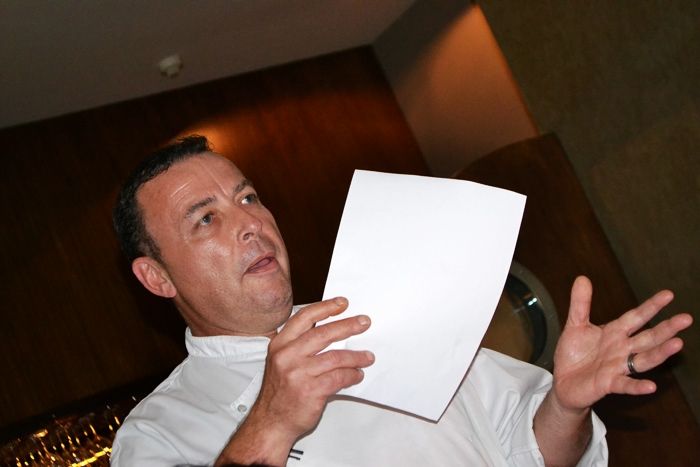 French head chef Didier Philpot came out to introduce each course explaining how the yoghurt had been incorporated into each dish.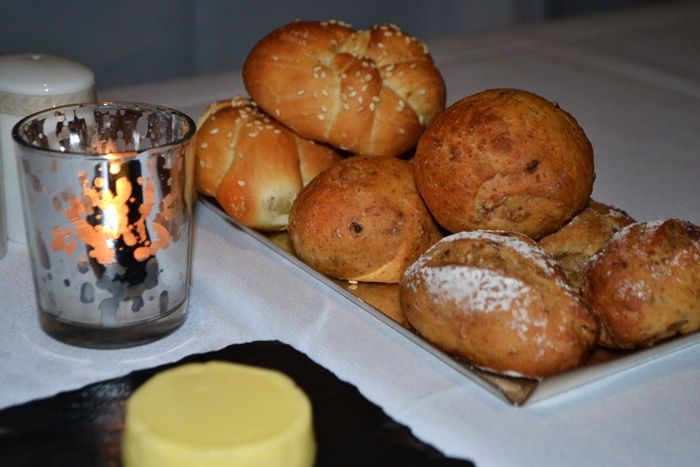 Warm homemade breads were produced one containing smoked bacon pieces. Not normally a bread eater, I managed to devour two of these before our first course arrived.
An amuse bouche created with asparagus and Natural yoghurt was just a little taster of what was to follow.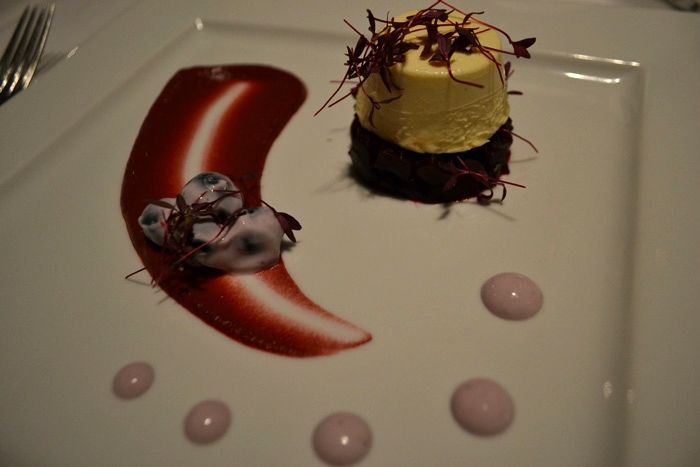 My starter of goats cheese panna-cotta with beetroot puree, candied beetroot and spring onion salad with blueberry dressing. The puree really pulled the dish together and cut through the rich goats cheese.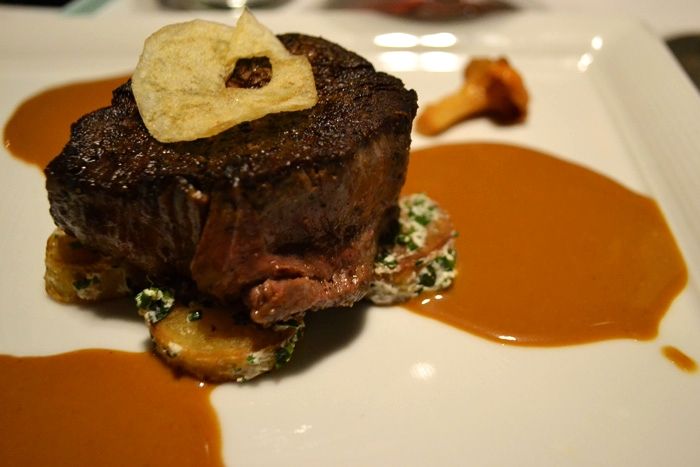 Fillet of beef was served next with marinated herb potatoes and Chobani mushroom sauce. My steak was cooked to rare perfection with a crispy charred outer just the way I like it.
The mushroom sauce was a real winner with this dish, using the yoghurt instead of cream gave the sauce a lighter taste without loosing any intensity of the mushroom flavour. This is one sauce i'm definitely going to re-create at home.
To follow was an ultra light yoghurt raspberry souffle with vanilla ice cream, a small cut was made in the top of my pudding before the ice cream was placed in it to melt away adding a rich cream sauce.
Its quite amazing what a little pot of yoghurt can produce.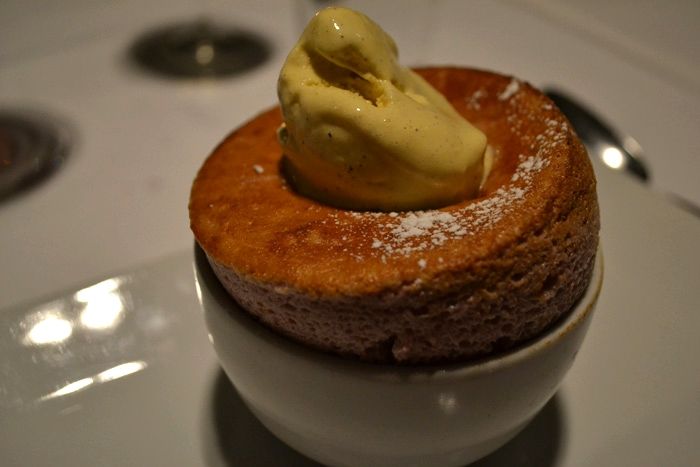 Chobani is a fat free strained yoghurt (made in the same way as greek yoghurt) which is so incredibly creamy I still can't believe it's fat free. I'm yet to cook with it but I love the idea of incorporating it into a few dishes instead of cream. Look out for it on the shelves of your local supermarket and give it a try, as a fat free yoghurt it's a virtuous treat.
Many thanks to the Chobani team and Edmunds for the fantastic meal and evening.