I've just completed my autumn winter wardrobe swap over which is a little depressing but nice to discover things that I have forgotten about over the last few months. These boots and my beloved Rockie bag being two of them.
The mono woven print jumper is just in, picked out from the latest collection at Warehouse. I recently sat in the tiniest solar cinema (my instagram photo here) sat outside the Bullring watching the 'Style me if you can' films which inspired me for the new season. I don't think i've ever had to change nine times in a day though!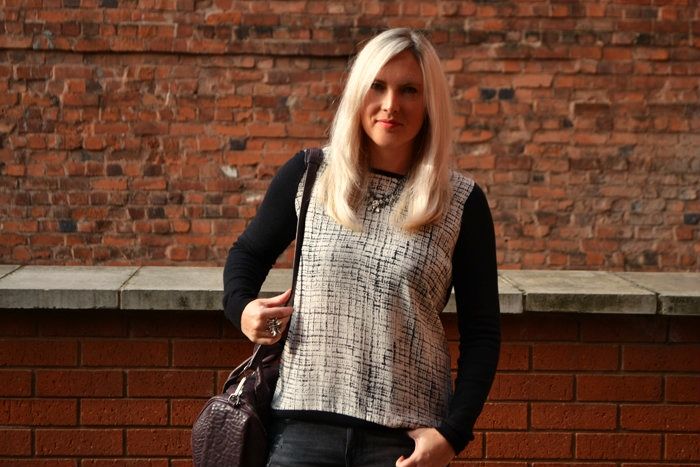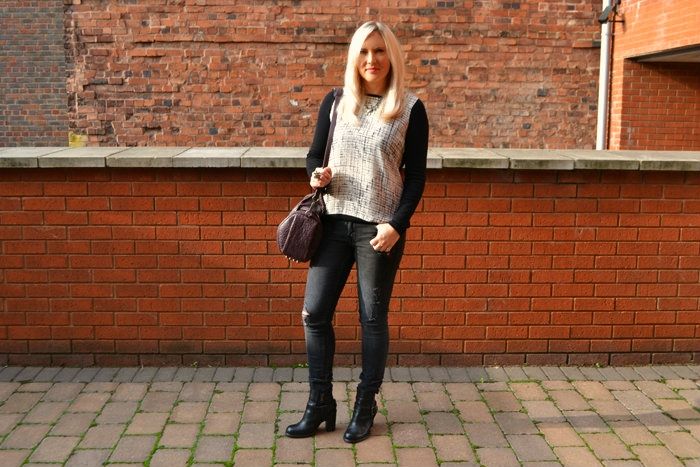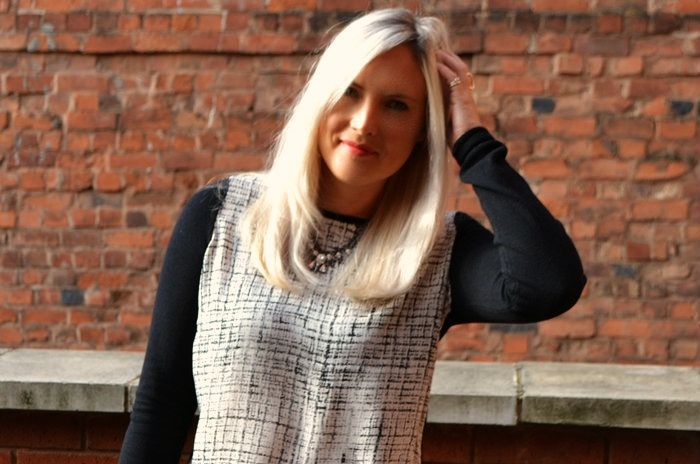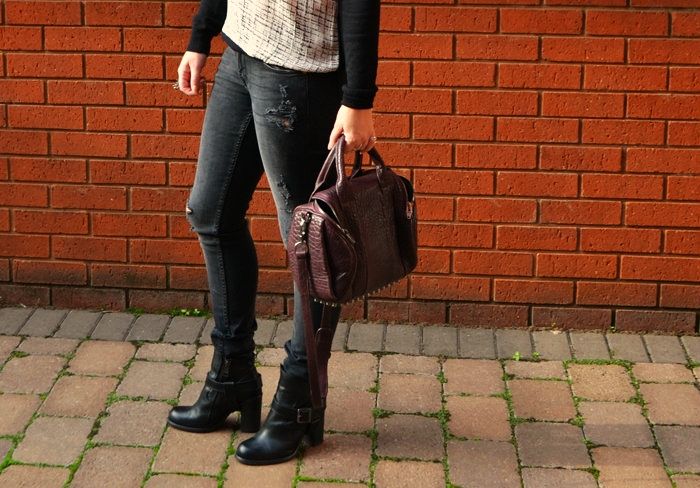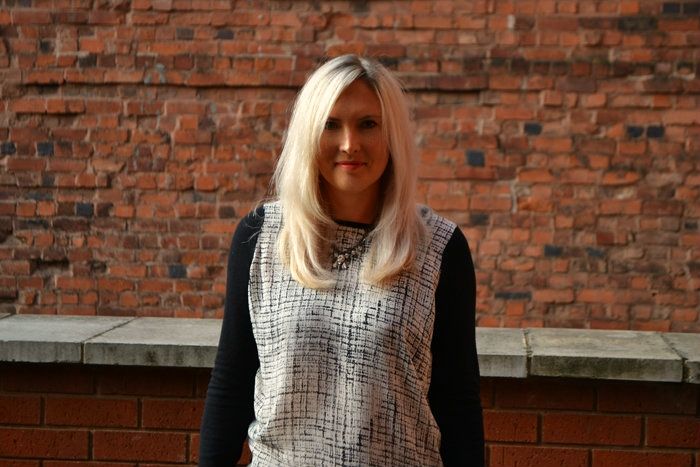 How are you doing with regards to the new season, have you swapped your wardrobes over and bought new boots and coats?
Follow Luxx Mint here