The Christmas season is creeping upon us fast (faster than i'd like!) and Christmas blog adventures started this week.
I visited Bar Epernay in the Mailbox for a Christmas cocktail masterclass. It was an evening designed to show us what cocktails to create at home over the holidays with twists on a few classics.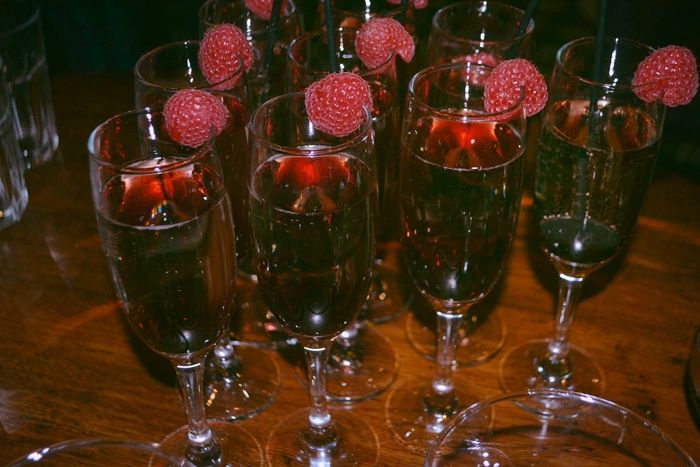 We were greeted with Kir Royales but instead of the Creme de Cassis, Chambord (black cherry liquer) had been added to the champagne. These would be perfect to serve to guests just as they arrive for a Christmas drink soiree or pre Christmas lunch.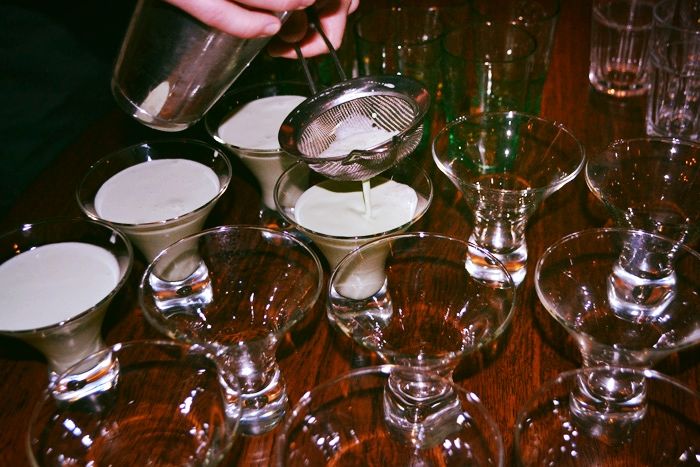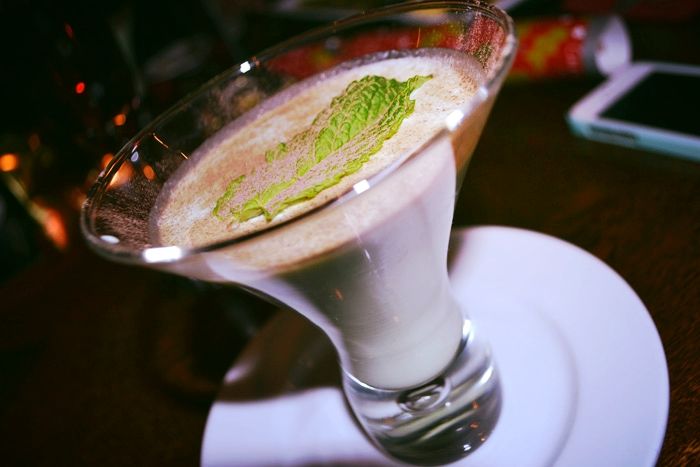 Next to be presented was a Green Velvet. A rich, decadent treat of a cocktail which I think would be perfect after your Christmas dinner. Instead of opening the classic box of After Eight mints, serve a tray of these and your guests will be sipping happy!
Made with 25ml of Baileys, 25ml of Creme de Menthe and 50ml of double creme. (I said they were indulgent!) The Green Velvet was the surprise hit at the cocktail evening, I think my boyfriend polished off two or three.....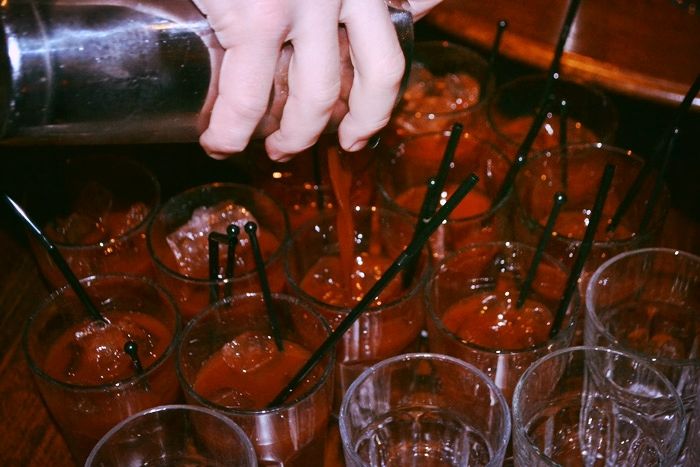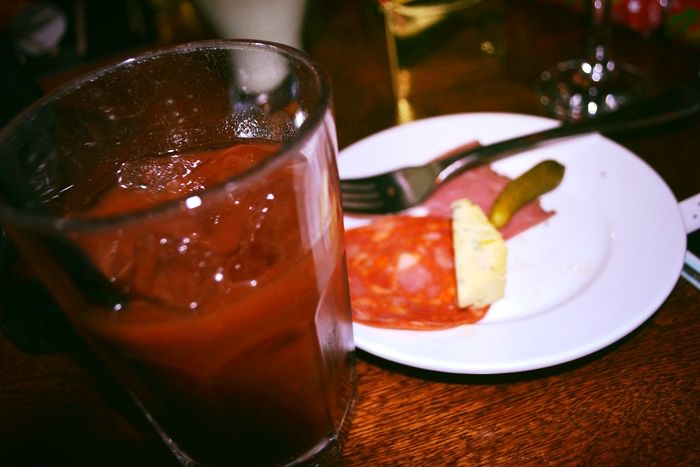 After the indulgences of Christmas parties and dinners you may be in need of a little pick me up. Step forwards the Jager Mary. The Bloody Mary's big brother of a cocktail. A measure of Jagermeister, topped with tomato juice, splashed with tobasco, horse radish, and the surprise ingredient.... Chorizo!
It's a definite marmite drink you will either love it or hate it. I personally love it, Bloody Mary's are a favourite of mine anytime and I can see this hair of the dog just perking me up enough after a night of excess.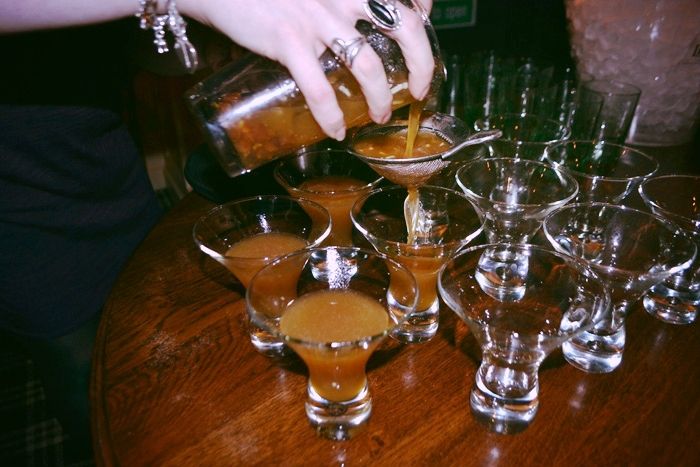 To finish of the evening we were asked to supply a Christmas ingredient and the mixologists would try and incorporate it into a cocktail for us to try. Up popped a jar of mincemeat!
The mincemeat was spooned into the cocktail shaker along with a good slug of dark rum, and apple juice. Once shaken it was double strained over glasses and served. I'll admit it wasn't my favourite but had the most Christmas spirit of all the cocktails and would have be nice served warm.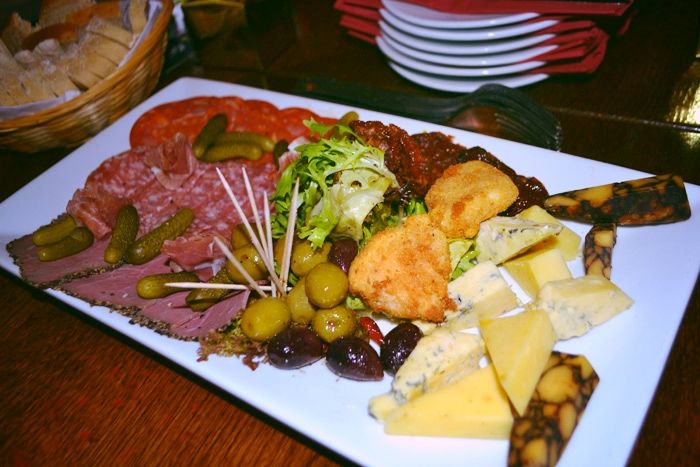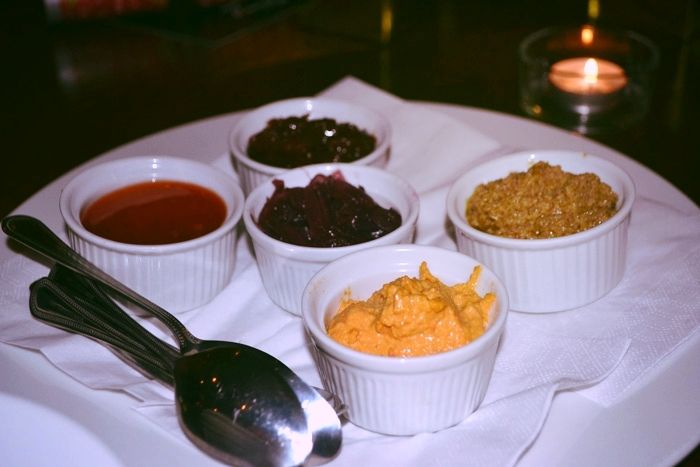 Along with the cocktails we nibbled on the sharing boards of meats, cheeses and olives and dunked our fresh breads into a variety of chutneys and dips. I would definitely head back for another sharing board.
I hope the cocktails have you thinking about all the Christmas fun that is about to pounce on us and that you saw a cocktail above to create at home. If you don't have the ingredients at home, pop into Bar Epernay in the Mailbox, order your favourite and snuggle up by the open fire or book a table in the champagne bottle walled library.
My favourite cocktail was the Chambord Kir Royal, which do you think would be yours?