You may have seen an instagram or two of my evening sampling some of the food on offer at the Balcony Restaurant on Level 4 of Selfridges Birmingham.
The champagne bar has been rejuvinated by Searcy's with cosy chic decor, new furniture and a brand spanking new menu cooked up by Paul Welburn who you might remember from my post on Birmingham REP.
The emphasis is now on great food, served in good time, perfect for lunch or dinner when you need a rest after shopping your heart out in Selfridges Bullring.
Cold cocktails had been created for Selfridges by the in-house mixologist, a winter berry gin concoction and the resounding favourite a passion fruit, vodka drink served in a sweet little jar.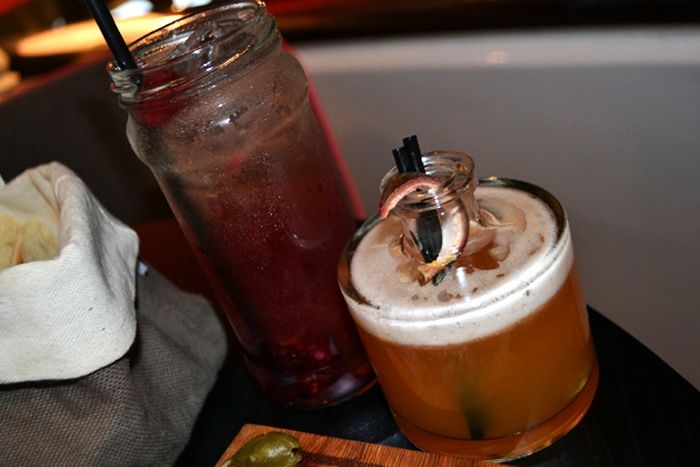 We started with a few canapes, smoked salmon, smoked mackeral pate, fresh breads, cold meats and cheeses. The dripping soft cheese was gorgeous spread on bread and the pate was tasty.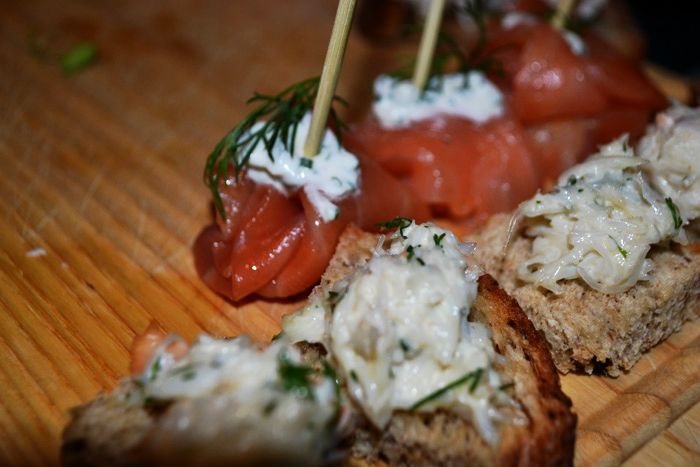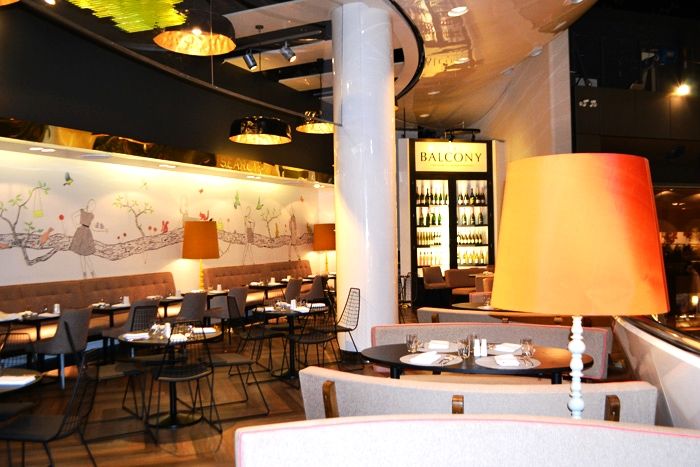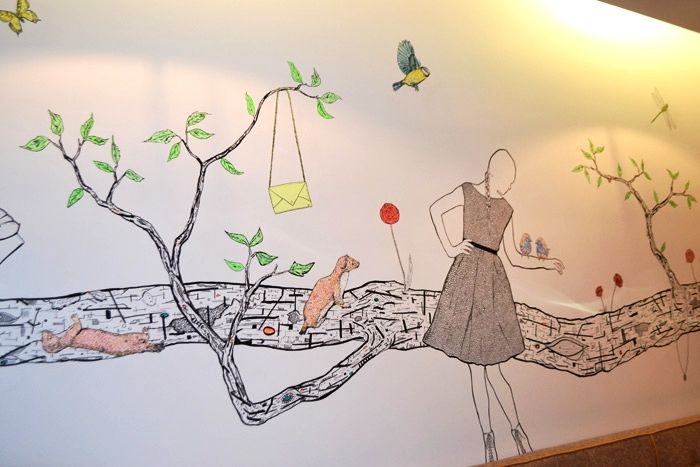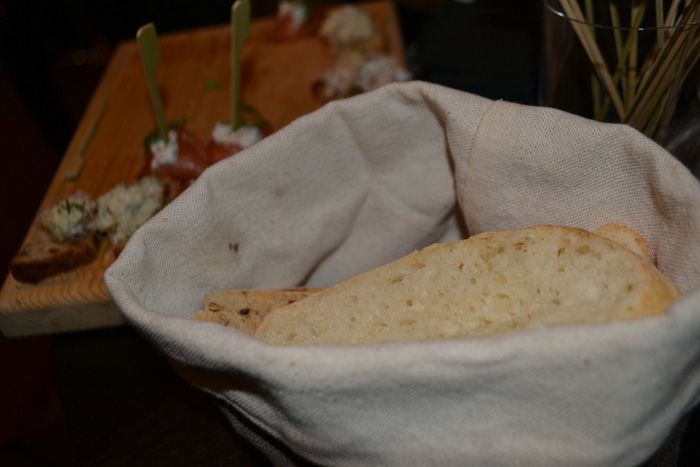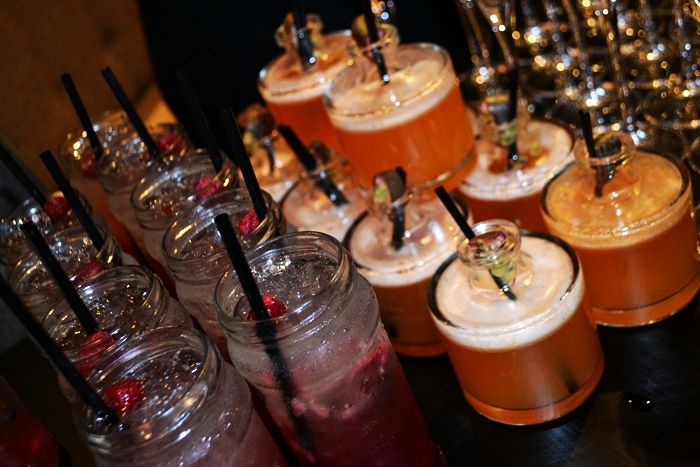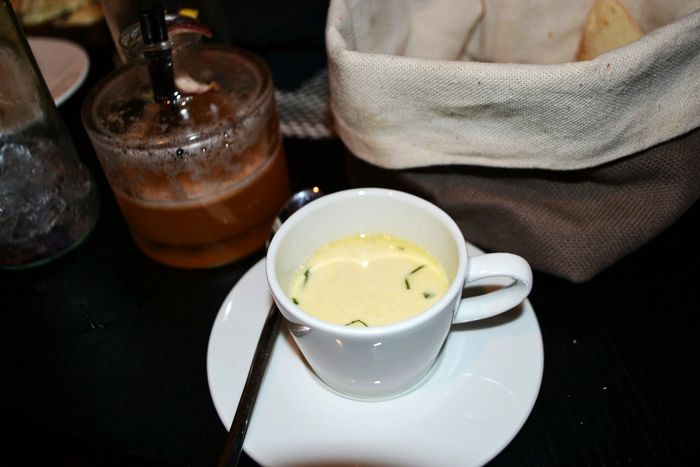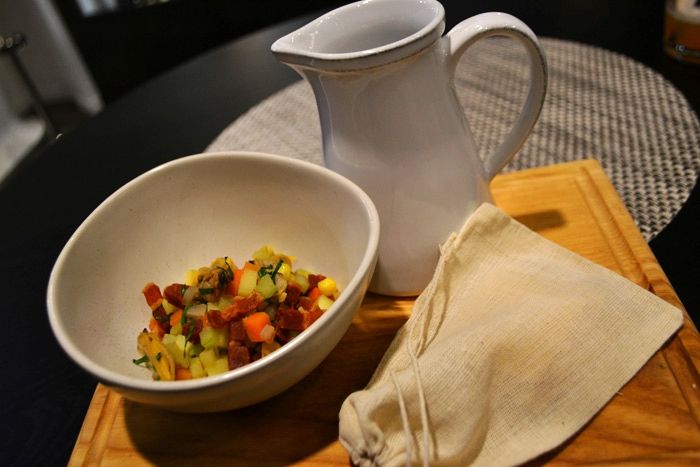 Clam chowder was served in tiny tea cups alongside crackers and perfect for a cold wintery night. It's creamy, salty and comforting. I think Clam chowder is up there for my favourite soups but being so rich I don't indulge too often!
The club sandwich martini is a stunning starter, look how striking it looks. I liked the taste although i'm not a fan of jelly so the tomato base wasn't my favourite. It really did have the club sandwich vibe and a clever take on an old classic.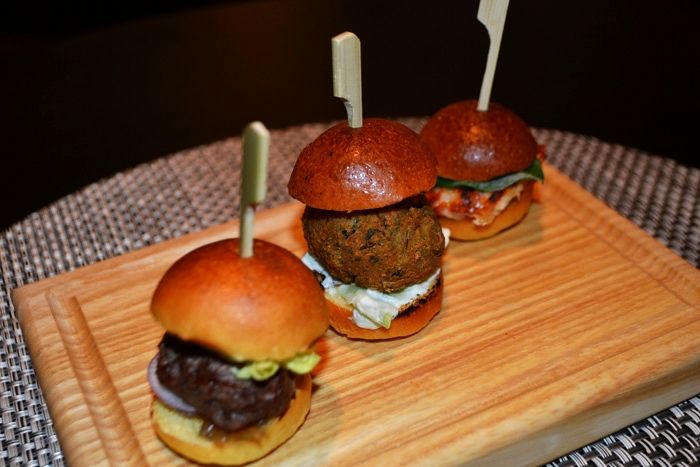 These three sliders look like fairly classic burgers, mini cheese beef, falafel and one of the stars of the evening the chorizo and squid burger all served in brioche buns. The latter was incredibly tasty, my mouth is watering thinking about it. It also comes full size which will be my first choice to order when I return.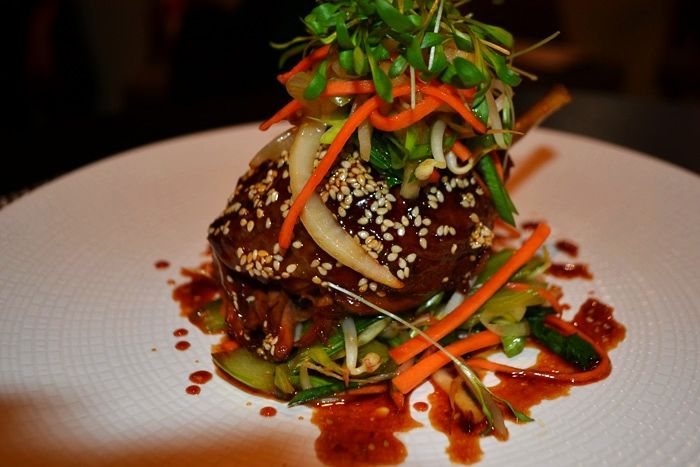 This was the slow cooked duck leg in soy, honey and served with an asian salad. The duck was soft and I loved the pairing with sesame. Something I may try and recreate at home.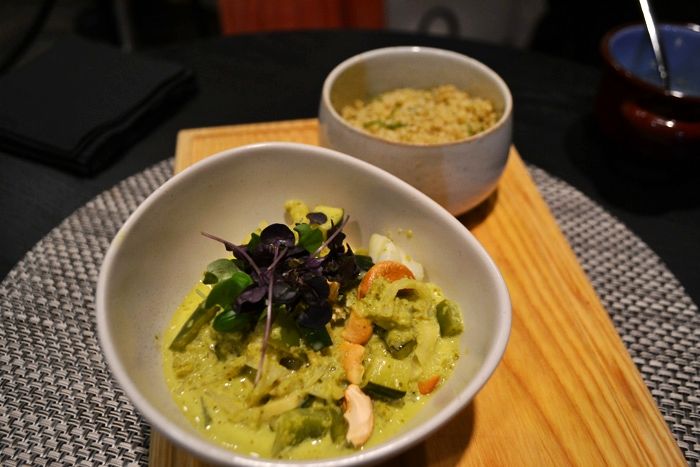 This dish was packed with flavour, line caught monkfish, lemongrass and quinoa green curry. A taste of thailand. I liked the quinoa replacing the usual rice too.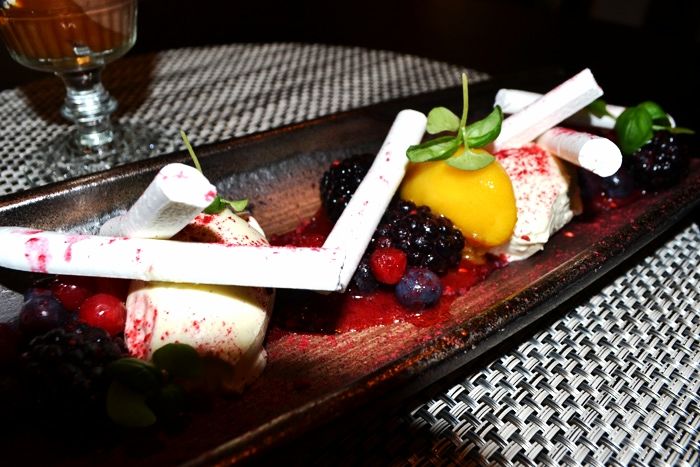 Onto something sweeter, this is the stunningly presented berry eton mess, creamy, chewy and with gorgeous berries to cut through the richness.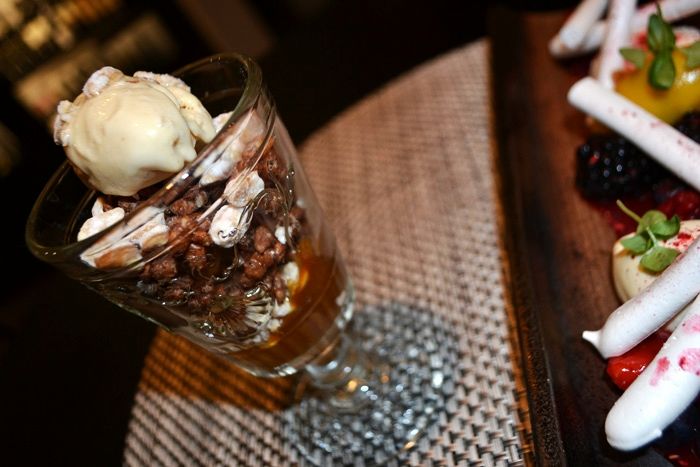 The second pudding had everyone smiling and sighing even more. The Snickerbockerglory. Thick sticky caramel topped with chocolate covered rice puffs and peanut butter ice cream. Wow what a pudding!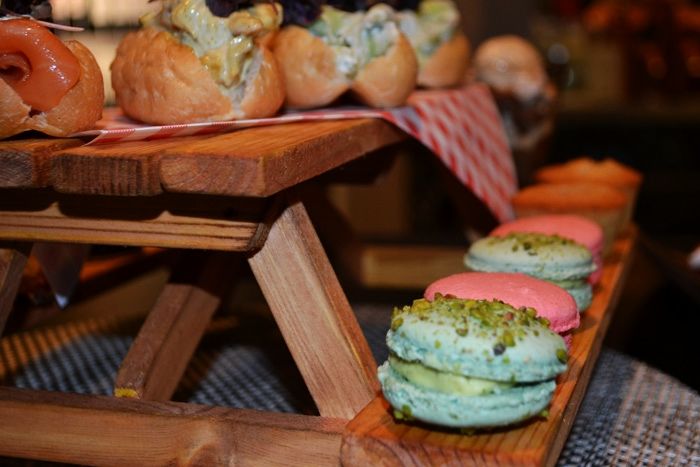 Finally yet another reason to visit, a champagne afternoon tea to rival the best in the city. Seasonal sandwiches, classic scones, clotted cream and jam, macarons and lemon cupcakes. All presented on a tiny picnic table. How sweet and inventive!
There's no need to book so if you find yourselves in need of a little hydration or refueling whilst rushing around last minute Christmas shopping or you have plans to hit the sales in the New Year make sure you remember the new Balcony restaurant.