Maybe my childhood memories of dungarees have sparked my interest in them again, coupled with some recent pins on Pinterest.
I could have named this post 'Flashback Loving' as everything I'm wearing has been worn by me going back over the years! Dungarees in the 80's, a body and these sandals in the 90's. It's very true, the cycle of fashion trends just keep circling.
I didn't want to spend a fortune on a pair so this high street pair came up trumps after a little internet browsing.
I sized up by one size as I didn't want them tight on the thighs and it worked out pretty well.
How will I wear them? Dressed down. I don't think I can pull them off with heels so will be sticking to outfits like the one below, casual top or vest with converse or pool slides.
Will you be wearing dungarees this summer? I think I may be living in mine this summer. If anyone is wondering, this pair are extremely comfy and it probably wasn't that necessary to size up as they are definitely a relaxed fit.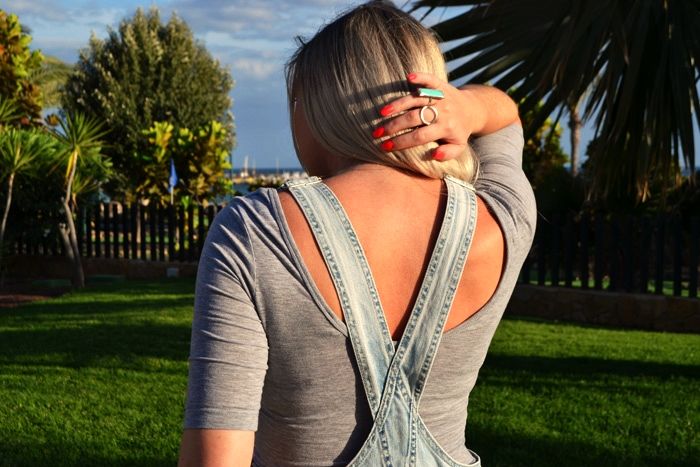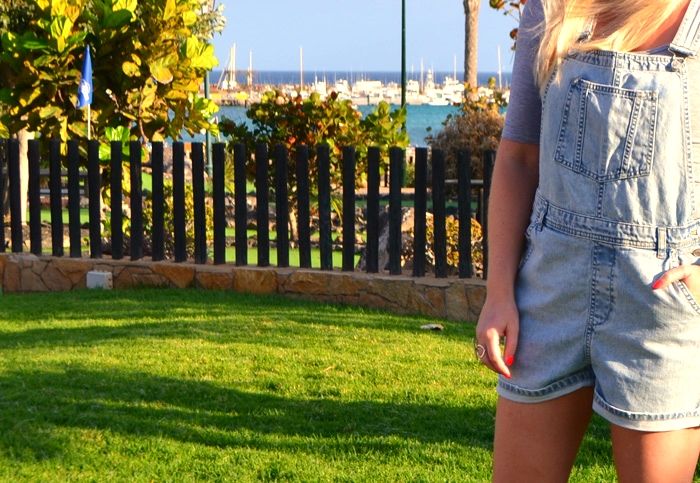 The lack of face shots here was due to an unexpected allergic reaction to some sun lotion whilst on a mini break in the Canaries. It took me two days to realise what was making my eyes sting and look as pink as a mouse, by the time i'd narrowed down the culprit it was nearly time to come home.....
I hope you're all enjoying your long May bank holiday weekend, I have spent mine spring cleaning my wardrobe, 5 huge black bags to the charity shop and one to ebay if I can motivate myself! Feeling very pleased now as I switched over my winter to summer wardrobe and have a refreshed closet to dress from.
Today I shall be blogging this afternoon, cooking and enjoying a glass of wine tonight and will see what the day brings tomorrow. Don't you wish everyday could be a three day weekend?!