I didn't realise quite how obvious it was until uploading these photos, but i'm not sure I can get away without mentioning the lack of ironing of this shirt. I wore it straight out of the delivery packet, we all do that sometimes right? It's the softest shirt I own and has been worn countless times since arriving.
It has a pyjama like quality to it, once it's on you don't want to take it off, yet it still passes as a smart casual semblance about it. I think everyone needs this shirt!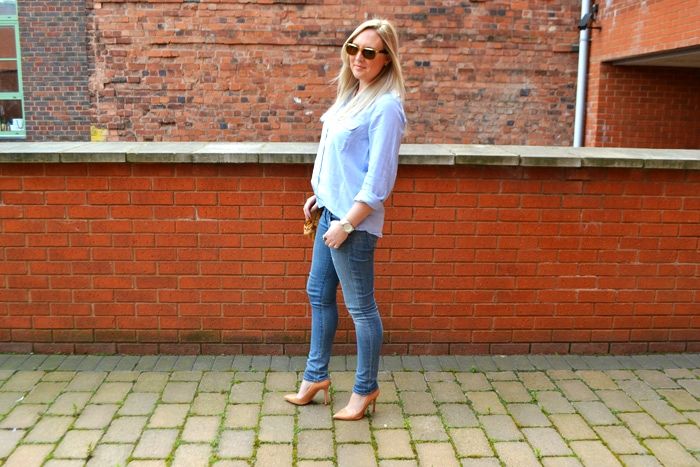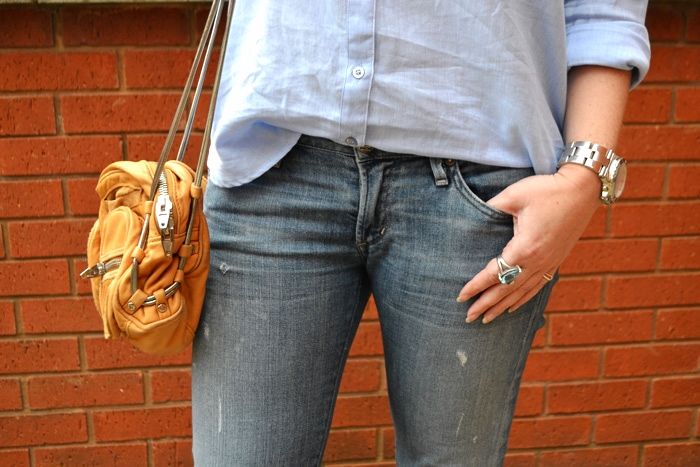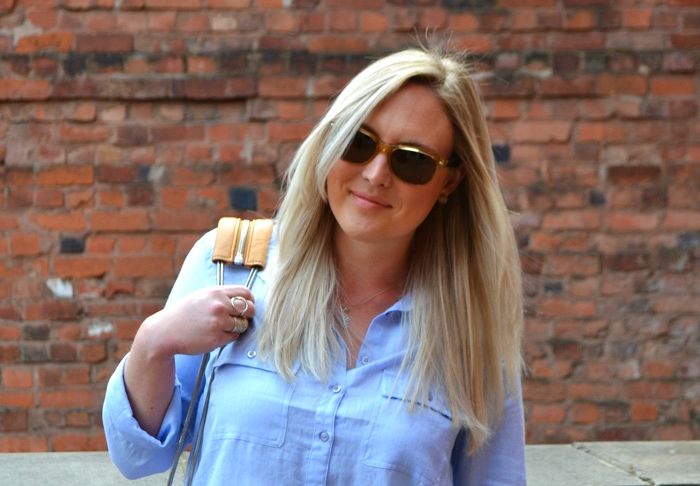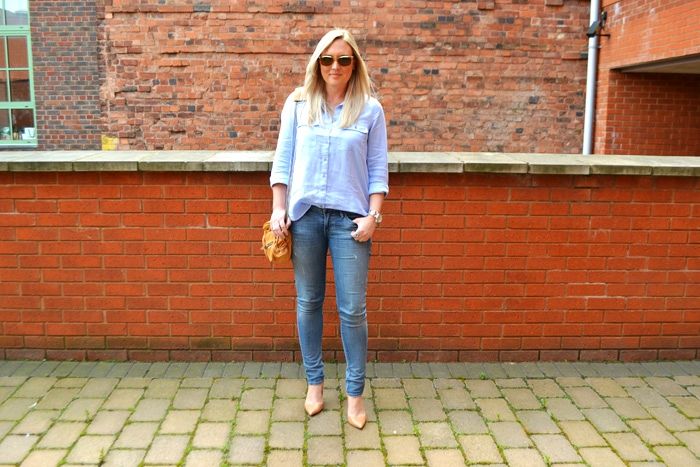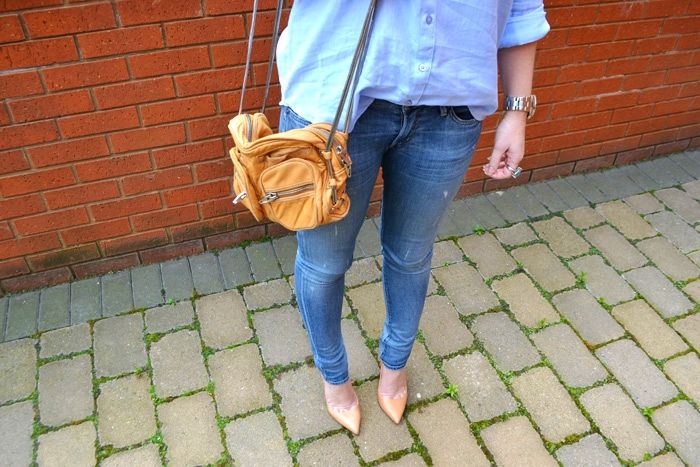 Heels - Zara. Alternative here
Sunglasses - Rayban. Alternative colour here
I hope you are enjoying the long weekend, the last bank holiday here in the UK until the end of August. My plans are very low key.
I was away last weekend at a glamorous black tie birthday party, followed by a few days in Gibraltar for work and straight back to a blogging event. My calendar has been pretty stacked to say the least. So catching up on sleep, no make-up days and host of blog posts to write, is as exciting as it's going to get. We all need down time every now and again though.
I've got a few foodie posts coming up as well as another outfit post or two, plus I might even do a shopping post as i've bought a few new things recently, the most major purchase being yet another Phillip Lim bag - seriously, someone stop me!
Have a great weekend!