Festival season is well and truly about to kick off, it's one of the best things about summer. Music long into the night, days and nights spent outdoors with friends, weird and wonderful people you meet, dancing until your feet are sore and voices lost to singing/ screeching. Even cups of warm beer are acceptable, it's just part of the experience.
This year Matt and I are off to Wireless festival in two weeks and I couldn't be more excited especially as Birmingham is playing host this year. For three days I shall be doing all of the above whilst seeing tons of acts inc Kanye, Pharell, Outkast, Tinie, Foxes and Rudimental.
Birmingham has quite a few smaller festivals but nothing on the scale of Wireless so I'm pretty stoked its on my doorstep this year. We went down to Wireless last year in London and had the best time.
People spotting at festivals is always so fun, anything goes in the style stakes. I have put together three looks below I'd be more than happy to sport.
What's your favourite look? I think mine is the boho look, the tunic is just so effortlessly cool and needs so little accessorising.
Having said that let's keep our fingers crossed wellies and a rain mac won't be spoiling our looks!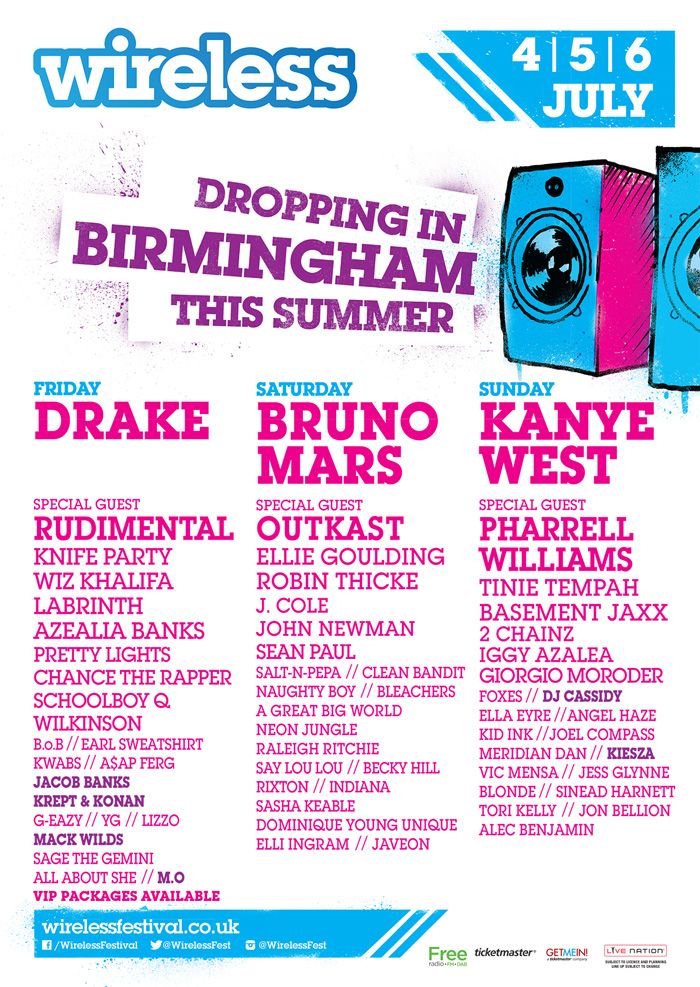 Are you off to any festivals this year?