Afternoon tea is so very English and no matter how often you go it always feels like a treat.
I took my mum along to try the new offering at the Laurent Perrier bar at Marco Pierre White's sky high bar in the Cube Birmingham.
You take the elevator to the 27 floor and step into the shard of glass that juts out from the top of the Cube. Floor to ceiling views over the city in a beautifully redecorated setting.
We took our seat on a low banquet settee, accepted our glass of Laurent Perrier Champagne and awaited the main act......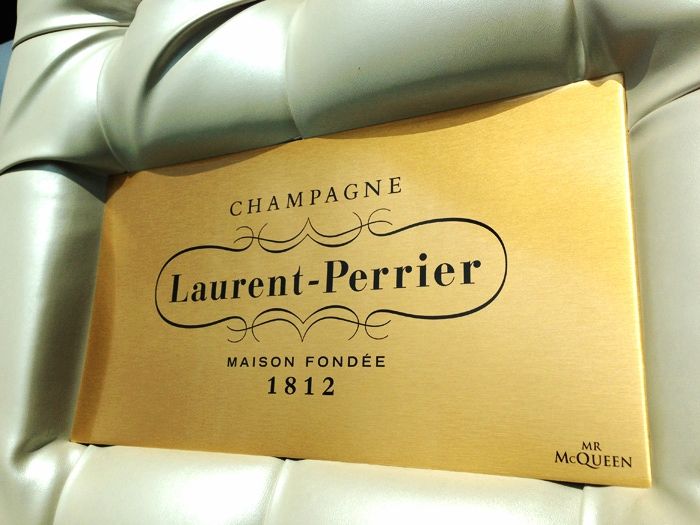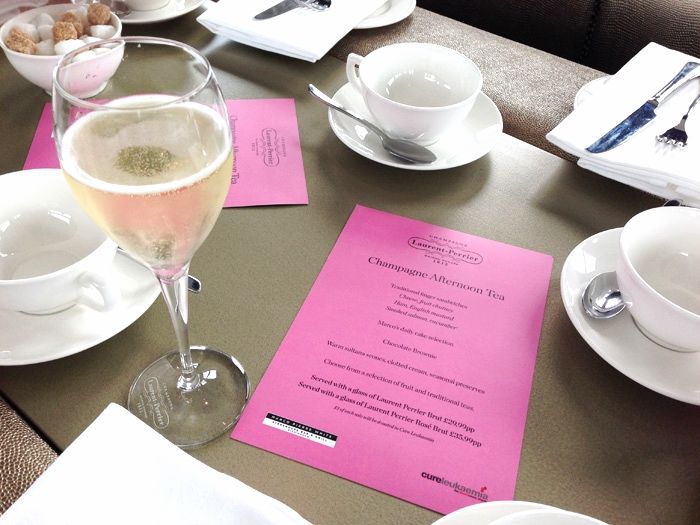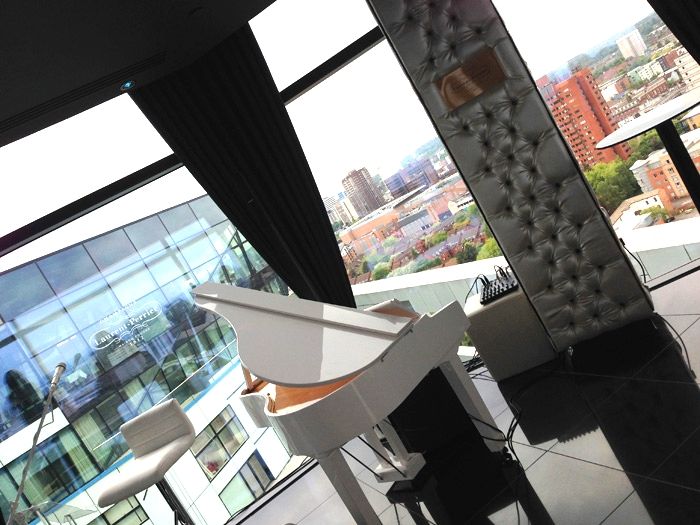 My favourite part of an afternoon tea is always the scones, these were good, fluffy and light with juicy sultanas, of course then topped with cream and jam. Or should I say jam first then cream and lots of it!
I was pleased to see cheese and pickle sandwiches, one of my favourites and the ham and mustard plus smoked salmon and cream cheese.
The cakes were a little disappointing because i'm not really a chocolate cake fan ( I know i'm quite the exception) and the majority of the cakes were chocolate based, chocolate fudge brownie, chocolate eclair, chocolate muffin stuffed with cream. There was a carrot cake too. I would have loved these cakes to have been homemade which they unfortunately aren't, plus a slice of lemon drizzle or Victoria sponge would have been a great replacement for one of the chocolate cakes!
Still, I just had to treat myself to another scone!
As mentioned above the setting is pretty perfect, the decor is by Mr Mcqueen, it's elegant yet modern and the tiny baby grand adds some extra opulence.
Champagne, scones and cream in the sky - what a delight!