Just a quick post today. I thought I'd share my current cleansing routine.
As you can see they are all Clarins, which happens to be a favourite brand of mine for skincare, I stopped using Clarins a few years back to give a few other brands a go but have been well and truly converted back again.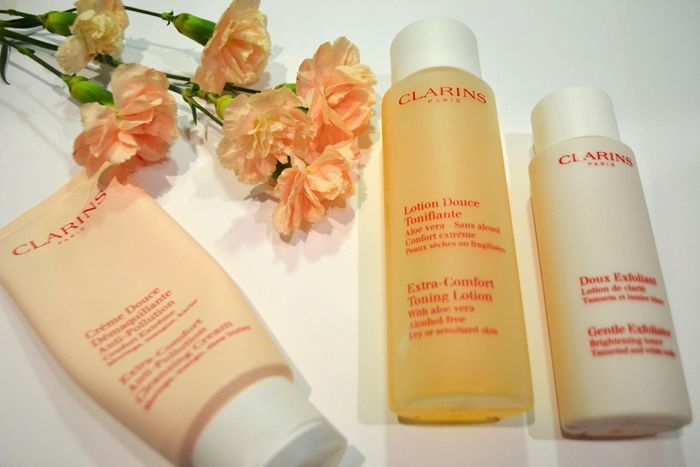 After using balms, melts and oils recently it feels quite retro to move back to a cream cleanser but it really does its job. Rich, smooth and removes my face make-up easily enough, I also use this on my eyes too and it dissolves my mascara quickly.
It's not the best ever cleanser I've used, that award still goes to Omorovicza Thermal balm but and it's so much cheaper, like well over half the price cheaper. £20 for the Clarins, as opposed to £46. Really good value too as the tube is big! I'll probably repurchase this again without even thinking about it.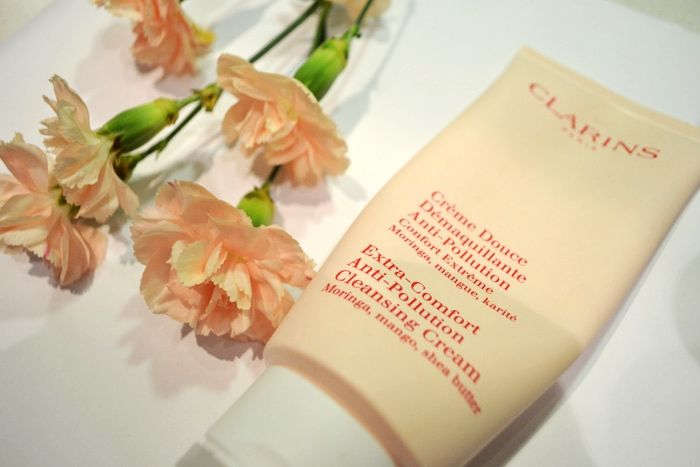 The comfort toner is an additional product in the Comfort range alongside the cleanser. I'm not entirely sure what to write about toners as they all seem to do a very similar job on me! This one smells lovely, is very hydrating, absolutely no dry skin feeling after using it, removes any final traces of make-up and again a pretty big bottle for the money.
This little bottle was bought entirely by accident. I had been told off by a make-up artist for my lack of exfoliating so I stopped by the Clarins counter and just asked for a face exfoliater. I really thought I was getting a tube with gritty bits in only to discover when I got home that it was a lotion. I've never tried an exfoliating lotion before but now I'm absolutely converted.
I use this twice a week, cleanse and tone as normal followed by sweeping this over my face using a cotton wool pad and leave on my face for 5 minutes before applying a moisturiser. The magic acids get to work, there is no stinging only a faint tingle occasionally and by the morning my face feels super smooth as if by magic. I doubt I'll ever use a scrub again. I googled this product and it has some really good reviews so don't just take my word for it.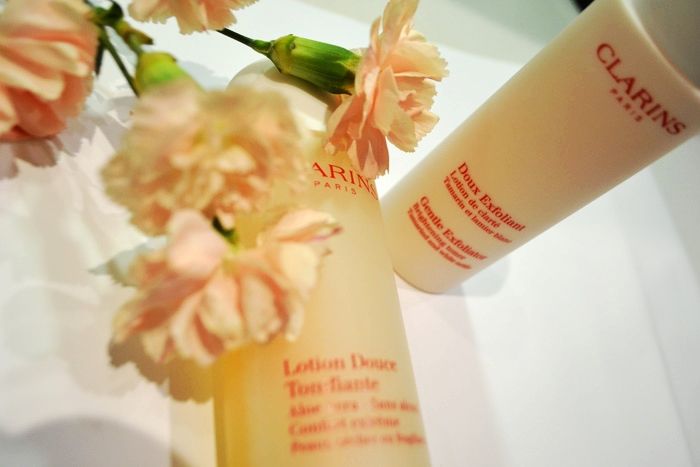 I'm pretty happy with this Clarins regime at the moment, I just want to find a nice serum/oil for night time use and an eye cream so if you have any recommendations please let me know in the comments.