I actually thought I was going to go through the whole of the festive season without a single Christmas party due to my impending travels. So I jumped at the chance to pull some crackers, stick a paper hat on and have a really fun night with some of my favourite food bloggers.
Best of all, we were there to experience the Christmas party menu at Marco Pierre White where we sat in the private dining room which is basically a room jutting out of The Cube with a total glass wall sharing the incredible night skyline over Birmingham. You could see all the way down to the Christmas market, the glowing ferris wheel and ice rink.
Onto the food, we had a great selection so I grabbed the opportunity to snap some of my neighbours choices too.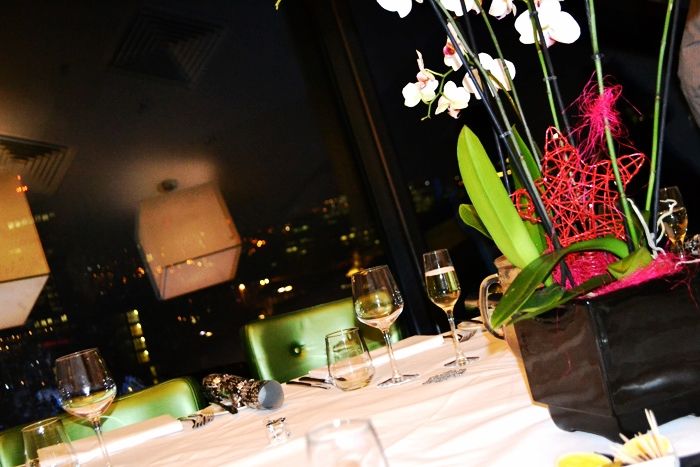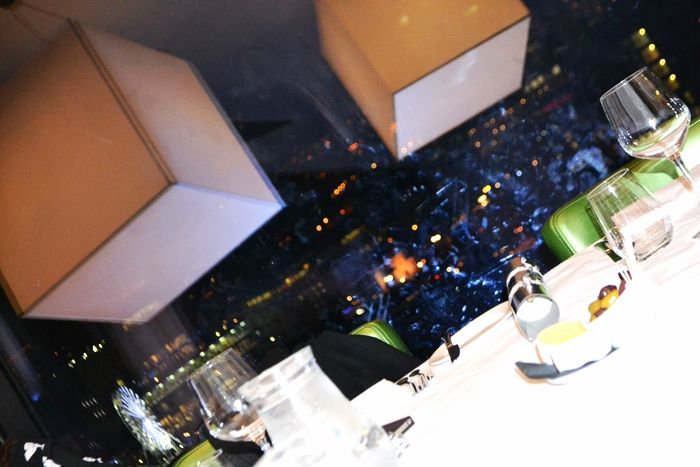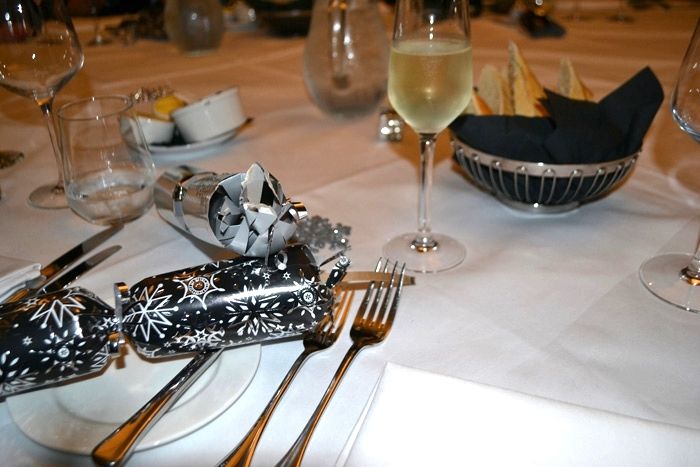 I started with the classic roasted vine tomato soup, fresh, tangy with the addition of balsamic and had enough herb seasoning to keep it from being too sweet, Served with warm bread.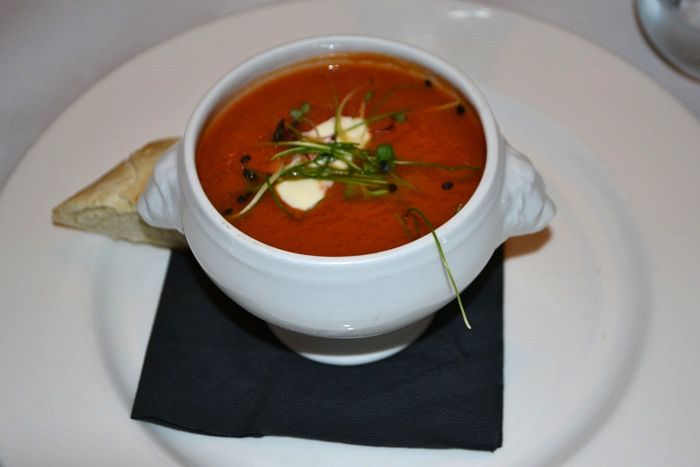 Andrew next to me, went for the beautifully presented smoked salmon, which was getting rave reviews from around the table.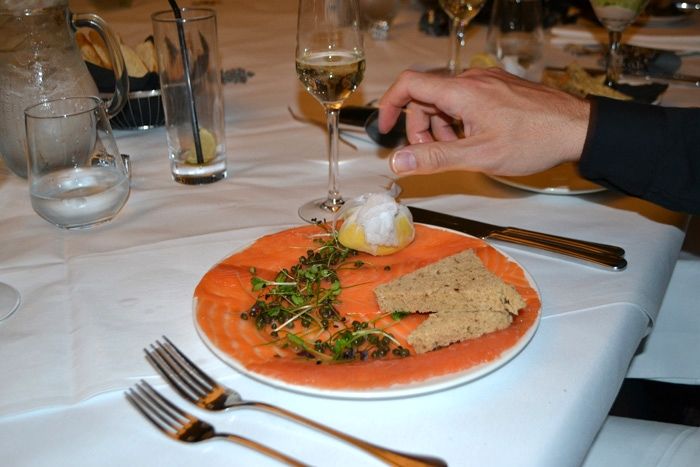 I opted for a lighter main course than the traditional turkey, pan fried sea bass with saffron, chorizo and prawn risotto. My risotto was disappointing, very salty, a little dry and a few miniscule prawns within that got rather lost. The sea bass however was cooked beautifully, moist, light and flaky with a creamy buttery sauce which I scraped my plate trying to mop all of it up.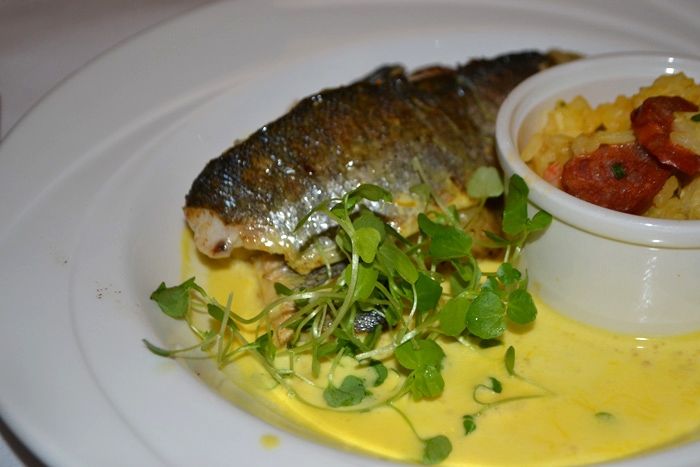 The traditional turkey feast looked, smelt really good and was presented much more neatly than my attempts at home!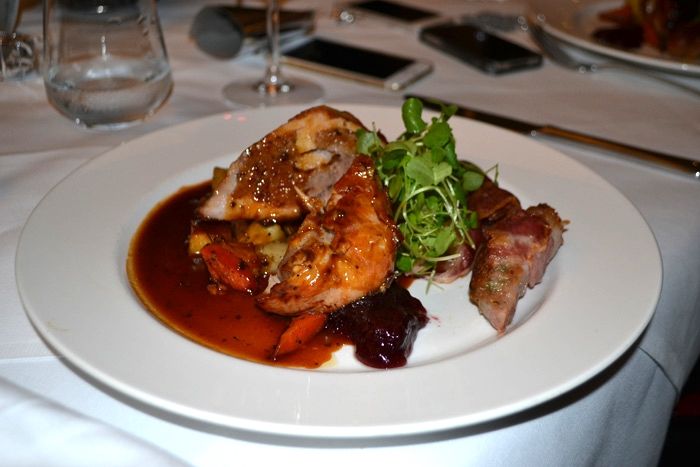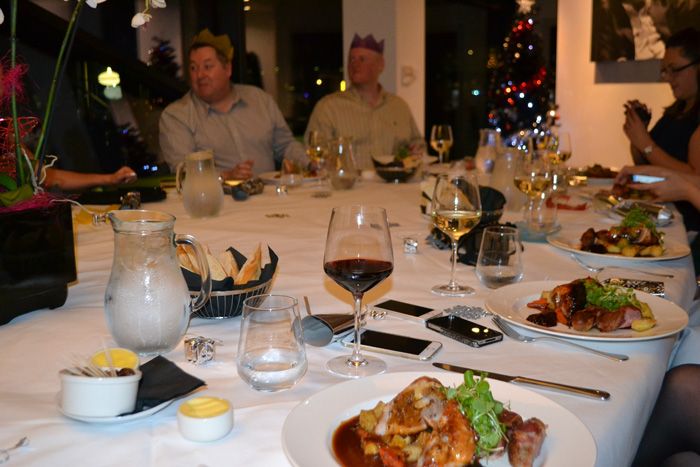 For pudding I chose the local cheese board – I can never resist. Served with oatcakes, quince jelly and celery. I would have liked a blue cheese on there but that is entirely personal preference.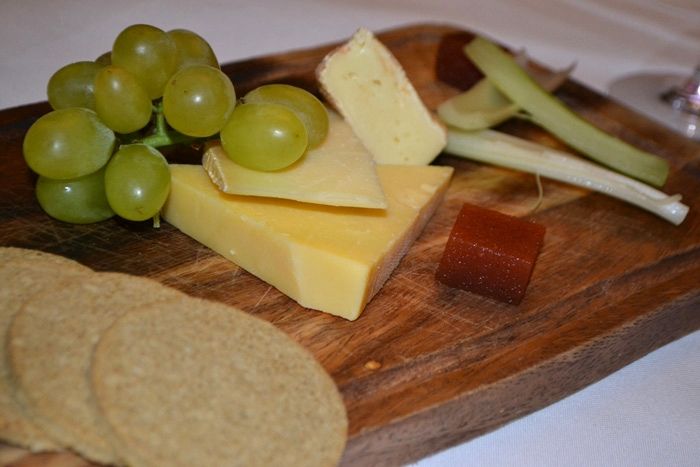 Tasha had requested a gluten and dairy free pudding and was served icy berries with the most amazing sorbet according to her. I wish I had requested one of these too, it looked amazing.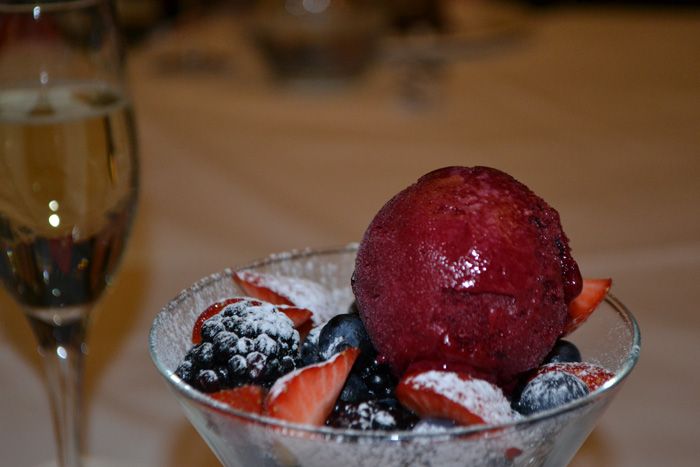 And that wrapped up our lovely evening at Marco Pierre White's, the Christmas menu is a very reasonable £40 for three courses and will be served 28th November to the 24th December. All topped off with that incredible city view…