Does anything beat a Great British roast on a wintery Sunday – no I don't think it does!
Which is why Matt and I hotfooted it over to Harbourne to review The Plough who offer one of top 25 Sunday lunches in the country as listed in The Times.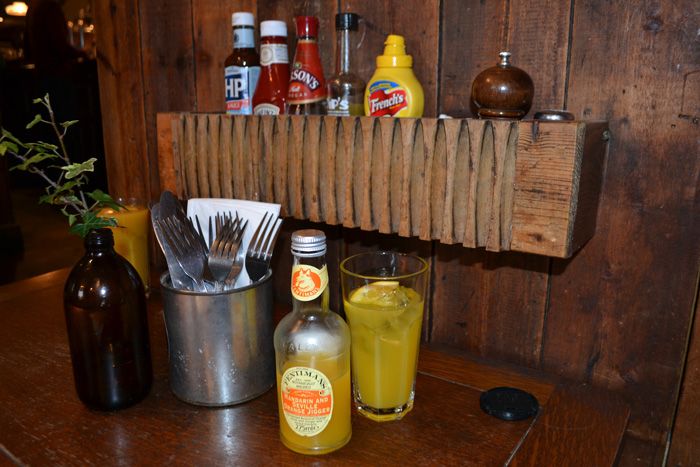 The Plough has a lovely exterior and doesn't disappoint inside, lots of nooks and crannys with tables for two to long family tables, the décor has a cosy 'pub feel' with modern twists.
Before I ordered I had a chat with the chap running the show that day and asked the source of the ingredients – always good to know that they are as local as possible and that the menu is consistently reviewed to trial new recipes whilst keeping the old favourites on there.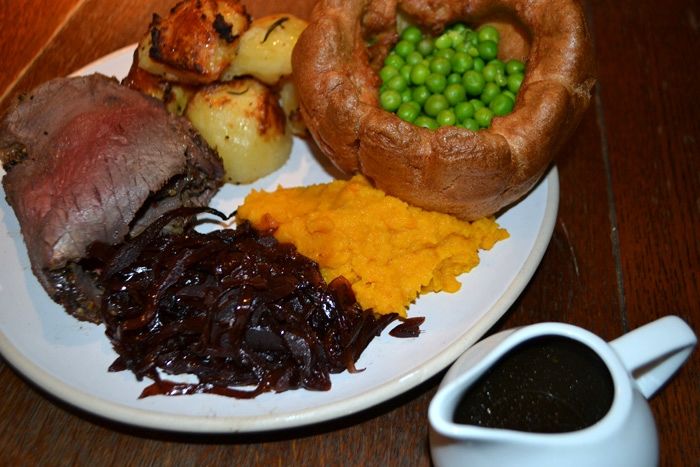 I opted for the rare roast beef Sunday lunch which was well presented. ( I love that my peas were contained within my Yorkshire pudding instead of escaping into my gravy sea!).
Along with the peas and pudding, was the rare beef with a delicious peppered crust, a great addition to any joint of beef if you ask me, plus smooth swede mash, rosemary roasted potatoes and one of my favourites; braised red cabbage which is a much underrated accompaniment if you ask me.
Every single element on the plate was well cooked, the right amount of food – too much and it's daunting, too little and it's just not a Sunday Roast!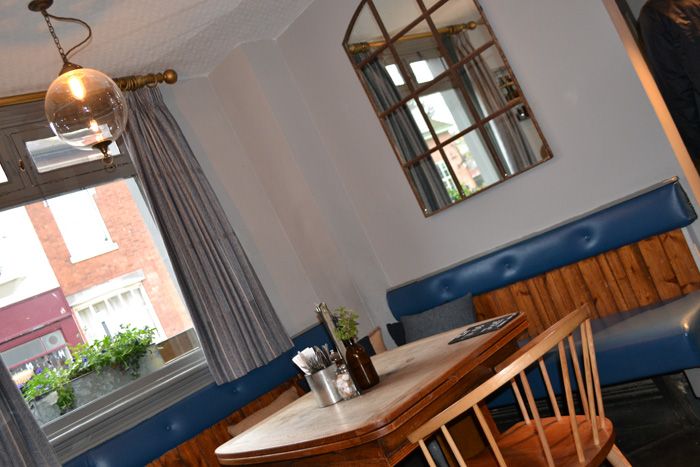 Matt decided to order something other than the roast and opted for the slow cooked beef brisket, served in a sauce packed with flavour served with sweet potatoes and topped with a perfectly fried egg sunnyside up. The meat was so succulent, it tasted like it had been cooking for hours and the toasted loaf on the side was perfect to mop up all of the juice.
This was obviously American inspired but such a great addition. I also saw some insane looking giant polish sausages 'n' mash being delivered to tables.
We couldn't possibly have squeezed in pudding so opted for a couple of coffees served with a little side of crunchy amaretto biscuits. I left feeling decidedly content and quite sure it won't be our last visit.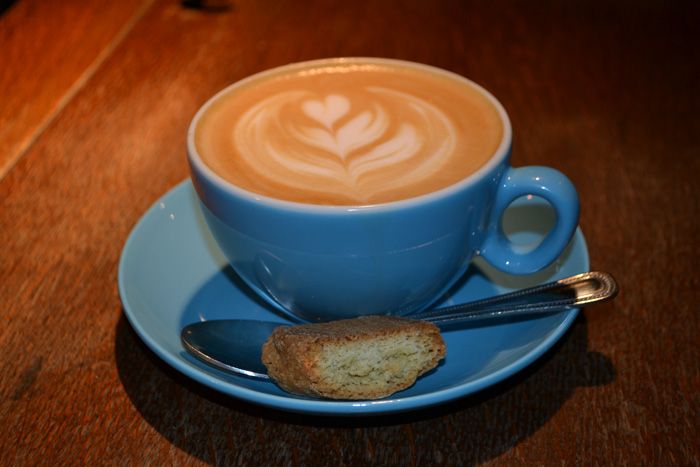 If you are planning a Sunday lunch visit yourself, don't forget to book.
In essence the food is really great pub food and I'm gutted The Plough is not my local, it has a really friendly vibe too. I could quite happily spend every Sunday here with the papers, a large glass of wine and a roast.