Our travel adventures of 2014 started at the end of November 2014 finishing a couple of weeks ago so it's been a long stretch of flights, hotels, and exploring.
We started our journey in Dubai with a 36 hour layover. Determined to make the most of our short and sweet stay we packed lots in with a huge lack of sleep!
2:00am Landed in Dubai and caught a taxi to our hotel. We stayed towards Jumeirah Beach not the best location as we spent a lot of time heading back towards Downtown Dubai.
9:00am Up after a few hours sleep and instantly perk up with bright hot sunshine coming in through the windows. Huge dilemma deciding what to wear. Picked a safe outfit of cotton crochet t-shirt, printed trousers and sandals.
10:00am Back in a taxi heading back through downtown to Bur Dubai, wandered around looking for a breakfast stop. Really struggled and ended up eating curry for breakfast. A first for me, seriously good and unbelievably cheap.
12:30pm Walk to the creek and wait for an abra to take us over the creek to the souks.
12:45pm Perched on a wooden bench, camera in hand and off we speed over to Deira to see the Souks. Very glad we choose the outfits we wore as this feels very much a traditional part of Dubai.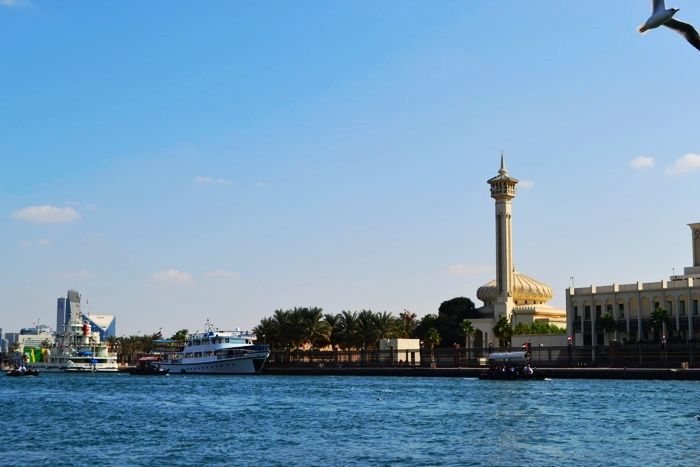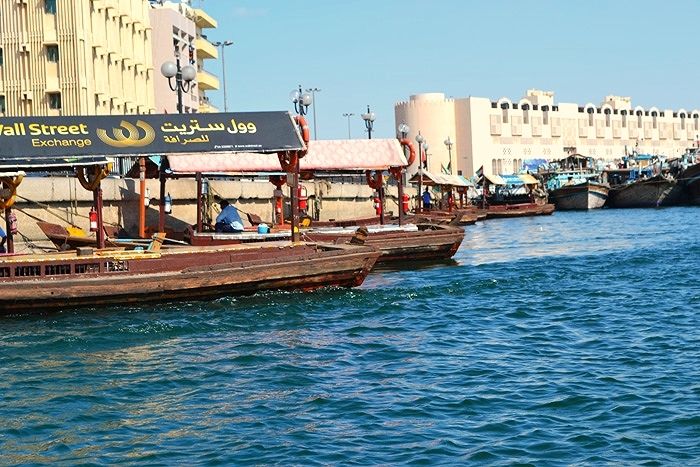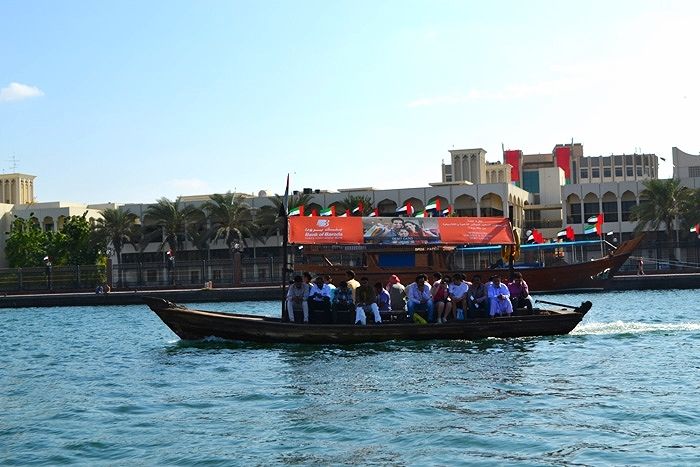 13:00pm Follwed a small trail of tourists to the gold souk. Wow, the gold is dazzling, i've never seen so much. Every window is has a yellow glow with rows and rows of bangles, rings, necklaces and earrings. Spend the next hour or so peeking in the windows and taking photos.
14:00pm Next stop the spice souks. We can smell the heady scents before seeing them. Bags and baskets filled with spices and herbs with so many colours. Caroline and I haggle over the price of some saffron before carrying on our browsing.
15:30pm We are back on an abra again to head homewards. We spy a restaurant overlooking the creek and order some much needed icy drinks and sit in the shade cooling off.
16:30pm We arrive back at the hotel and Matt and Martyn decide to hit the gym, Caroline and I decide on an afternoon snooze and nail painting!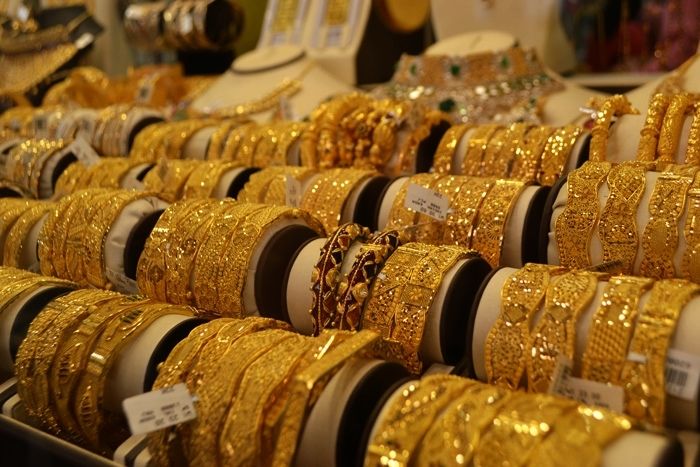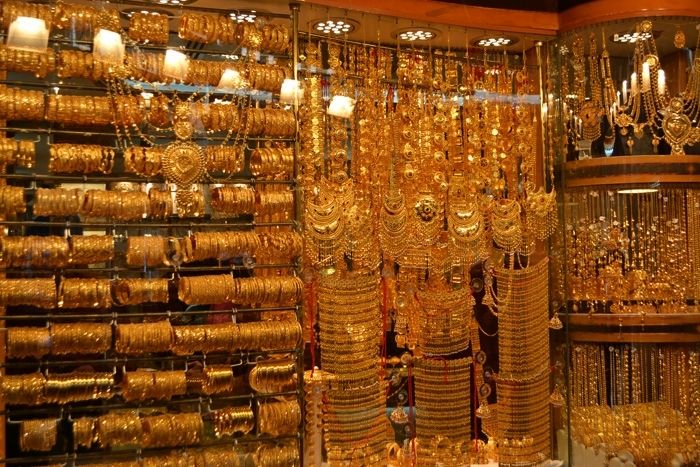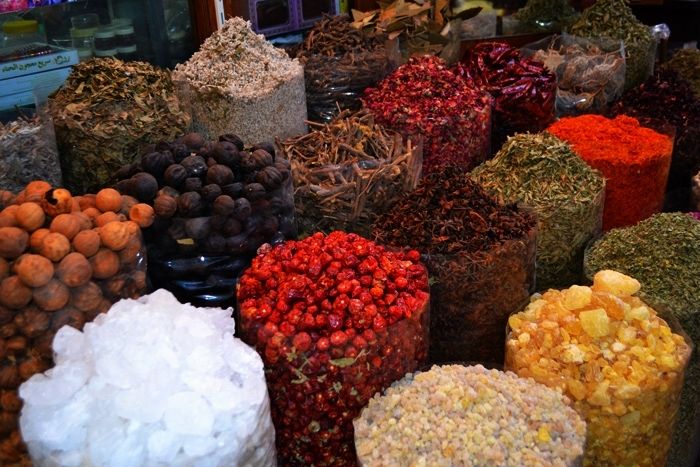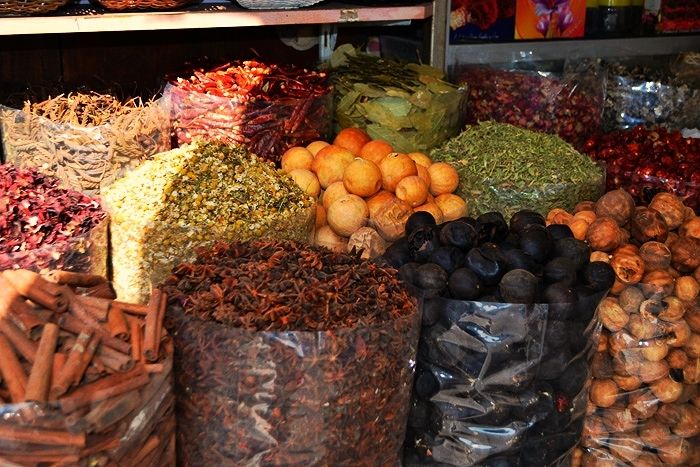 18:30pm Back in a taxi heading to the Dubai mall, more dilemmas regarding outfits, decide on a black maxi dress and birkenstocks. We arrive and the line of supercars outside is pretty spectacular. Nothing is done by halves in Dubai - bigger is better!
19:30pm Dinner in a steak restaurant in the mall, I had a seriously good wagu burger and ice tea.
21:00pm Wandered around more of the mall, came across a huge water feature stretching up four floors with sculptures of divers fixed onto the wall, the aquarium is spectacular too, floor to ceiling with sharks, rays and fish gliding past you.
21:30pm Found our way outside and look up and up and up to the top of the Burj Khalifa. It really is unbelievable we can create a building so tall. We are just in time for the Dubai fountain show. Set to music the water dances in time, it was definitely worth catching.
22:00pm Time for coffee and ice cream. The ice cream parlour just opposite the fountains had a table outside so we sat for a while taking in the view.
22:30pm We leave just in time for the next water show - a different one this time. Unfortunately the wind is blowing towards us and the fountains are literally dropped directly over our heads!! We are drenched. Definitely time to head back.
12:00am Hit bed absolutely exhausted!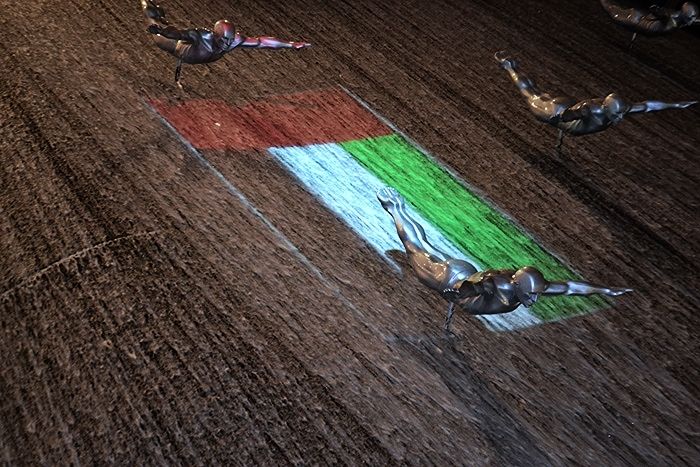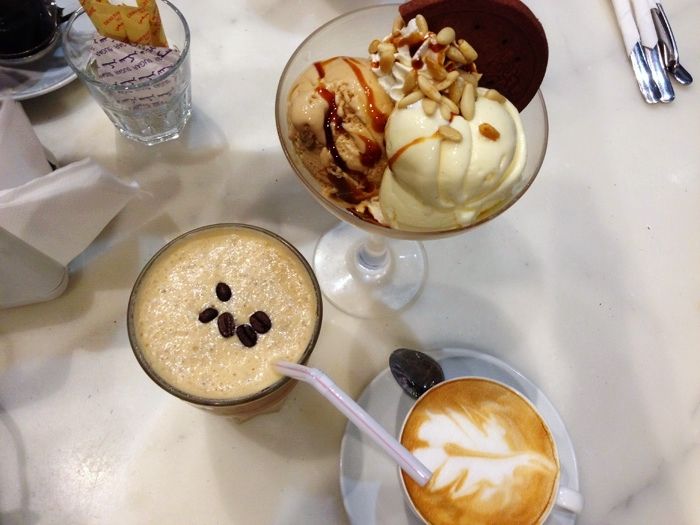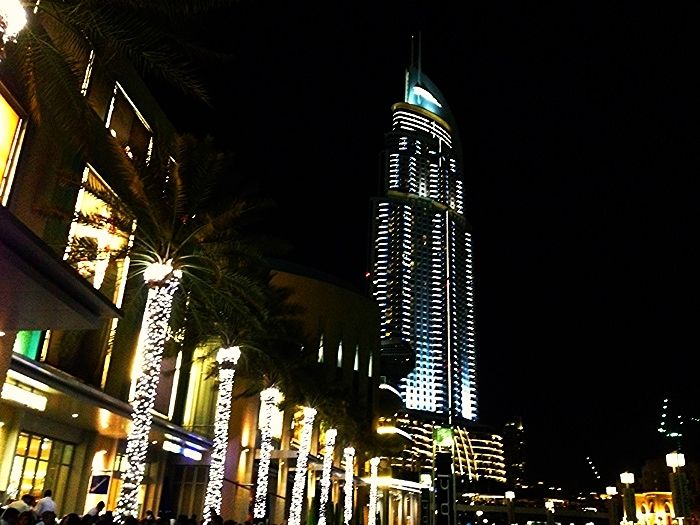 08:00am Morning! I'm still shattered but drag myself out of bed to the hotel gym. can't say it was terrible though. Pounding the treadmill 20 floors up looking through sky scrapers at the blue sky is a nice way to wake up.
10:30am The four of us are in reception having checked out and stored our bags, we have a good few hours to kill to we hop in a taxi to take us to the beach. Much more casually dressed today, denim short and t-shirt.
11:00am Breakfast first and we are spoilt for choice with the restaurants and cafes overlooking the beach. Decide on Eggspectations for you guessed it - eggs!
12:00pm Hit the beach and enjoy a couple of hours soaking up the vitamin D. The beach is lovely white sand, clean and the sea is clear and turquoise.
14:30pm Quick shower and change back at the hotel before heading back to the airport for the second destination of our travels.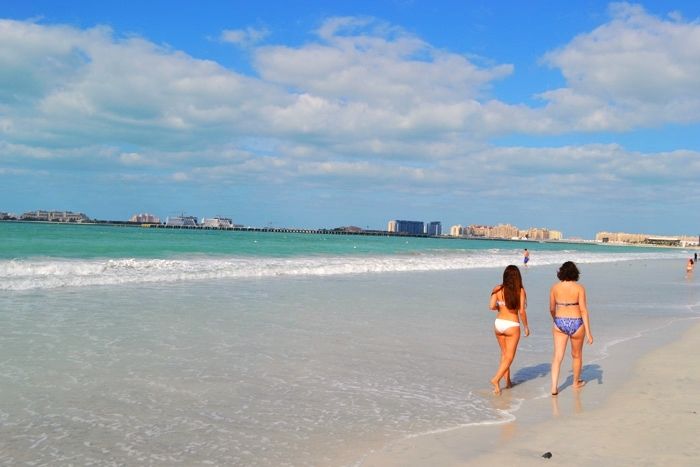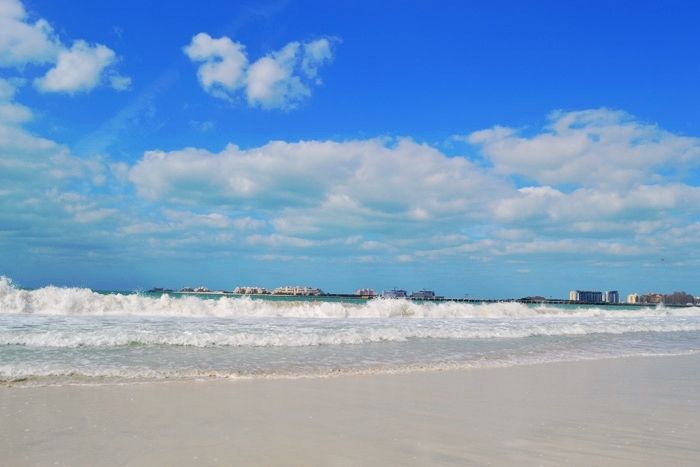 Dubai was bigger than I expected and much more spread out, a car/taxi is unavoidable. Taxi's are pretty cheap though.
Food choices were huge, you can eat whatever you fancy and prices are pretty much the same as they are in any major western city. Alcohol I believe is a bit more expensive but we didn't have any over the two days we stayed.
I did find it a bit of struggle with the clothing options, if its 80oC outside I would usually be in shorts and a vest but would have felt much more uncomfortable not respecting the culture and saw a few westerners getting stares when inappropriately dressed around the souks.
The city looks a little bit like a building site during the day, there is so much construction going on. At night though it looks spectacular.
I can't really judge a destination based on such a short time so i'd like to make the trip again for longer. It is the ideal winter destination being a relatively short flight from the UK so it's definitely on my radar for another visit.