This will probably be my shortest travel post ever.
We arrived in Manila after a long red eye flight from Dubai and were dropped in reality from the moment we stepped out of the airport.
From the immaculate clean and safe Dubai to the crazy dirty streets of Manila. We took a taxi from the airport and the poverty hits you immediately, slums line the streets and back to back traffic meant a 3 mile journey took us over an hour.
It is a big city and the capital of the Philippines, it is a dangerous city too, most evident when we arrived at our hotel. Before entering the driveway, the taxi had to be swept by police for bombs and dogs sniffed it for drugs, we then pulled up and entered the hotel, not before passing through a body scanner and bag search area. This happens every time you return to the hotel and in every major public place - shopping malls for example.
The hotel is gorgeous - The Manila Hotel dating back to 1912. It is steeped in history, elegant and friendly with all of the generous and kind Filipino hospitality we came to enjoy over the next two weeks.
We checked in for two nights and after wake up shower, headed out of the doors to see some of the local area on foot. Immediately we were warned not to stray too far and do not go down this street or that street etc. So we didn't we had a quick walk around the park before heading back to the hotel.
That night we took a taxi to a restaurant we had read about in the guidebook, great food but the second we left we were all slightly on edge. We found a taxi and headed straight back to the hotel for a night cap and a really good nights sleep.
The next morning we had the breakfast of all breakfasts before heading to the gym and a short lie by the pool. A tropical storm rolled in so decided to get out and headed to a local mall. It wasn't much to write home about.
We took up the hotel's offer of a tour of the archives which displayed some of the hotels photos dating back through the hundred years of its history. So many world leaders and celebrities have visited over the years it was really interesting.
That night we ate at the hotel and sat in the piano bar before packing up ready for our early departure in the morning.
We did visit Manila again for an afternoon on our return home to the UK and did find a much more western area where we visited a local market, shops and art installations and felt much more comfortable here but I don't think any of us would return to Manila again in a hurry.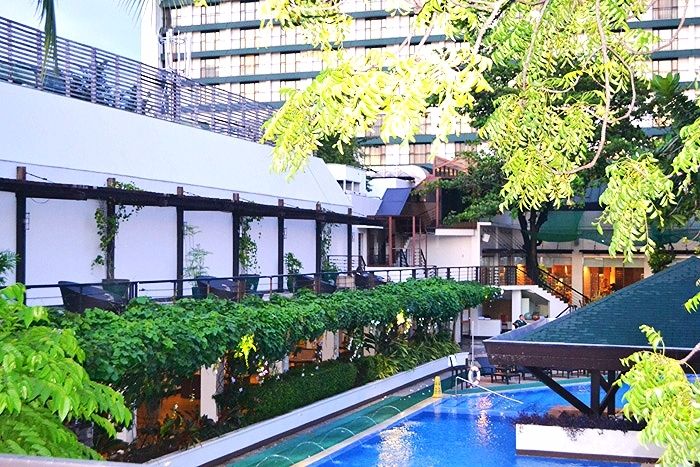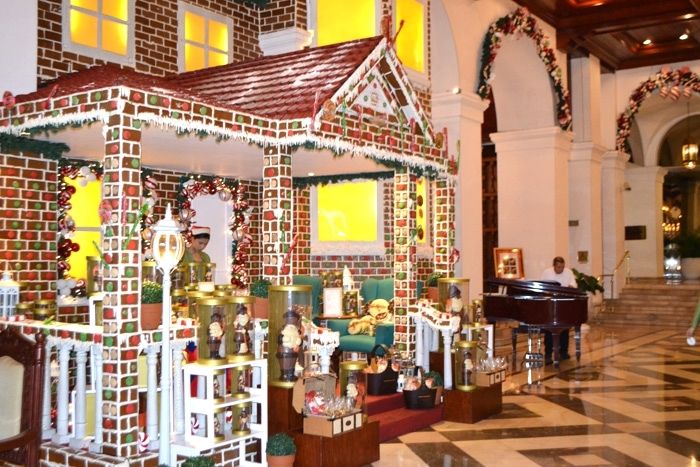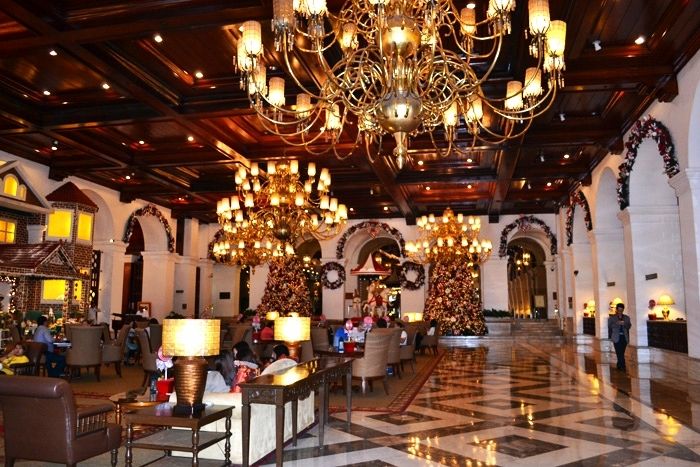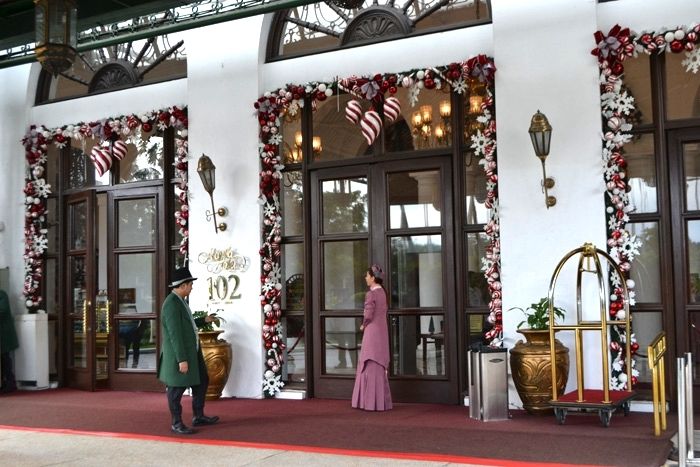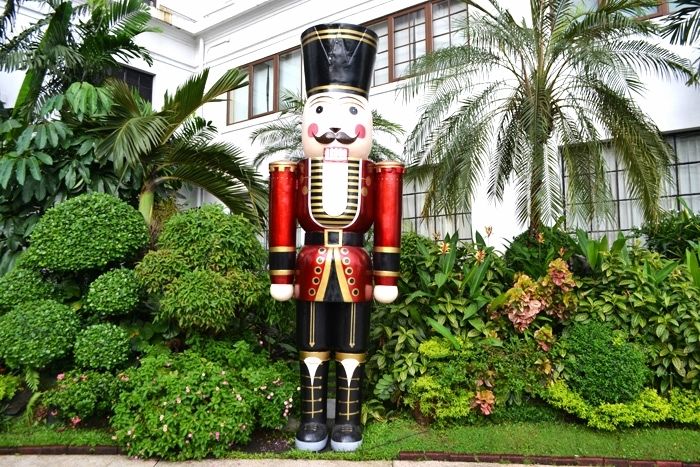 I need to mention the Filipino's absolute attention to Christmas decorations - they are bigger and better than anywhere I've seen. The little gingerbread hut you can see in the hotel lobby a few photos above is made of real gingerbread and icing, incredible.
Stay tuned for my next two posts - island paradise on Boracay and Bohol as well as a brush with a typhoon!