What could be better, a champagne bar housed in one of the world's best department stores, serving up the tastiest morsels of food whilst being serenaded by live musicians. That was my Thursday night recently when I popped along to The Balcony's first birthday party.
I sipped on champagne and a couple of crafted cocktails enjoying catching up with blogging friends and Selfridges managers. Little tasters of food were served from the main menu, the pork belly in cherry hoisin was my favourite closely followed by Mushroom
arancini, parmesan mayonnaise dip
.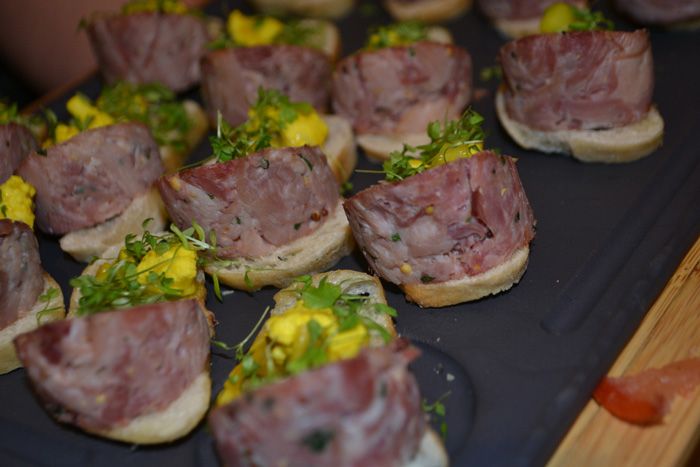 Ham hock terrine picallily soda bread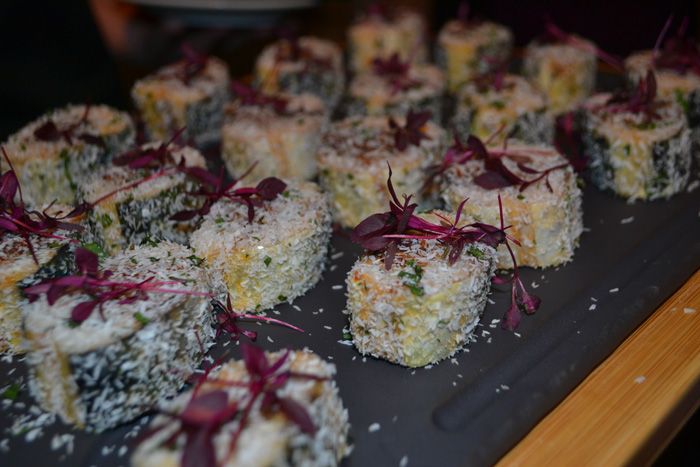 Masala spiced mackerel, coconut crumb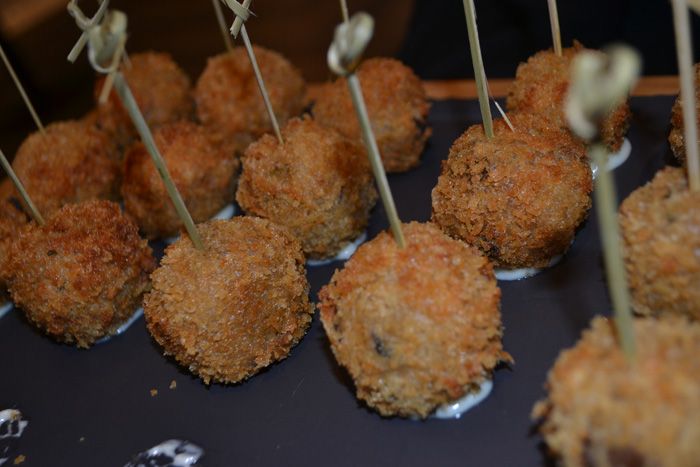 Mushroom arancini, parmesan mayonnaise dip