The Gentleman and Scholar is the newly refurbished pub housed in the Hyatt hotel. I was asked to review and popped along one Saturday evening for dinner.
Matt and I had just been to the cinema to see American Sniper which I thought was a brilliant film and a very tough watch. If you've seen it I'm sure you know what I mean, anyway back to the food.
We walked along Broad Street towards the very bottom opposite the library and the REP theatre and entered the pub. The hotel has done a great job of disguising the pub in its own right as from the entrance and initial décor you wouldn't realise you had stepped into the Hyatt.
We arrived early and ordered ourselves a glass of wine each before sitting down for our reservation. The price of a glass of wine is definitely a reminder you are in a hotel after all but a great glass of red all the same.
We then sat down after a quick chat with the manager to order for dinner.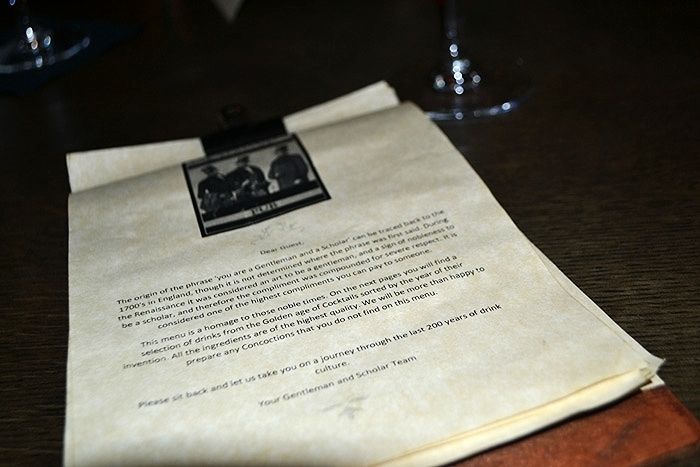 The bread was delivered to the table but was over baked and rock hard, a shame as it smelt really good.
To start we ordered the breaded goats cheese and crab salad. The goats cheese was incredibly creamy and a very generous sized portion, the crab salad was fresh, light and so tasty. It was served with an avocado salad and fresh bread. Really good, one of my favourite starters in along time.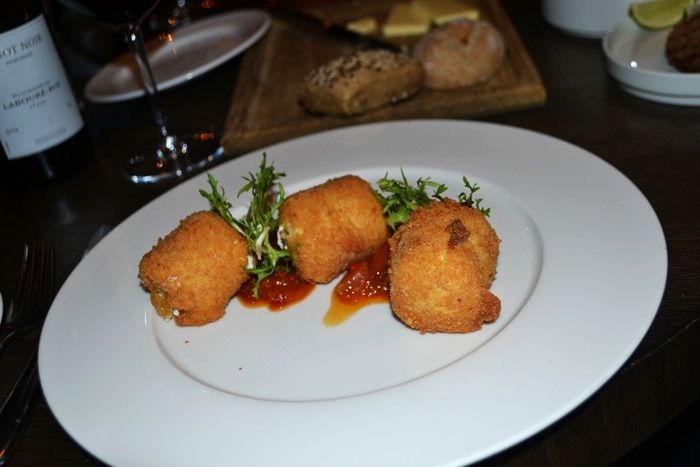 A very good portion of fish and chips followed, soft flaky fish in crispy batter with a side of chips. It did say it was accompanied by tartar sauce and mushy peas but I think they served them the wrong way around, there was a huge dollop of sauce and only a smear of peas which was a little shame but the star of the show, the fish was hard to fault.
The steak was very well cooked, perfectly rare and juicy. We asked for the mash potato instead of fries as I had heard good reviews, all well founded - so buttery and smooth.
Matt ordered the bakewell tart and swapped his ice cream for clotted cream. It arrived with vanilla ice cream and a smearing of whipped cream, nice but not quite what we had asked for! The pastry was flaky and short and the filling was lovely.
All in all the food was decent pub food, much better than your average chain pub food, freshly cooked with care and enough of a selection whether you were staying in the hotel or wandering in from the street. I think in summer the terrace will be a real winner with passing trade.