First food review of the year when I met up with fellow food bloggers in Stratford Upon Avon. We were asked to meet in the gorgeous renovated historic building which now houses Marco's New York Italian by Marco Pierre White.
I arrived early and ordered myself a big glass of red and relaxed in the bar for an hour, the decor inside is cosy, comfortable and in keeping with the style of the building. It's very darkly lit which gives an intimate feeling (yet not so great for photo taking - apologies) and the dining tables nestle next to large fireplaces and old windows looking out onto chapel street.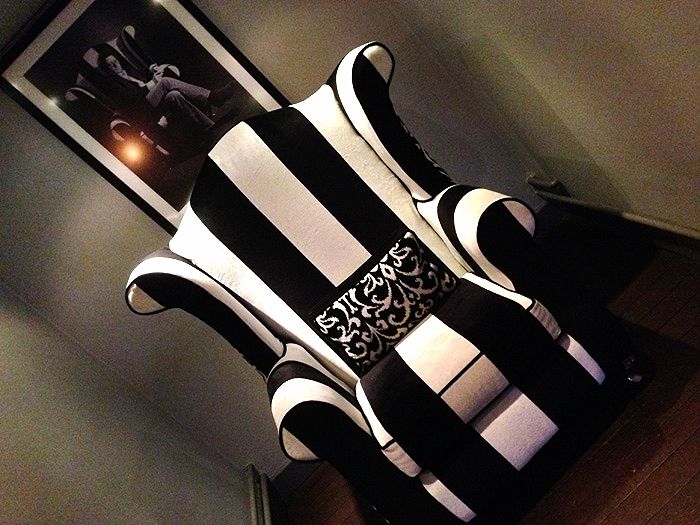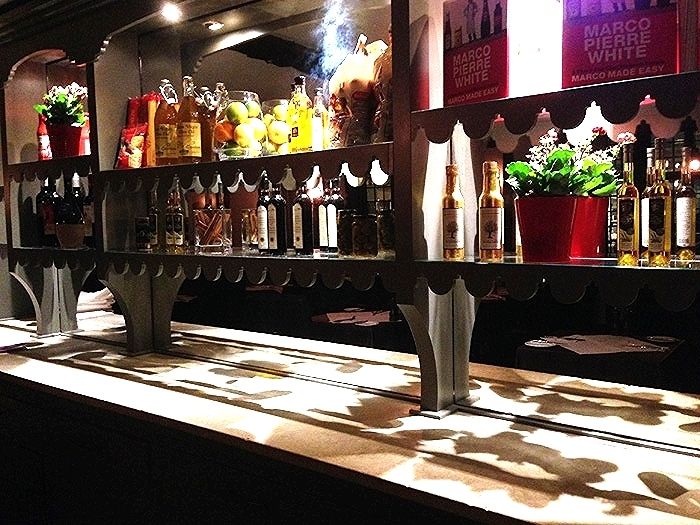 I nibbled on olives and once all of the bloggers were sat down we set about ordering.
The menu isn't huge but has a good variety of options. I opted for the crab cakes with a tomato, chilli and corriander salsa. The portion was generous but I didn't enjoy the crab cakes, they were heavily seasoned with tarragon I think overpowering the crab which was a shame.
For my main course I chose a filet steak pepi after hearing the meat is sourced from the locally famous Barry the Butcher which arrived with lazy fries. Lazy fries should be served with skin on which I saw no sign of sadly but my steak was served perfectly rare, charred just enough on the outside. I dipped it into the creamy peppery pepi sauce and I was very happy at this point!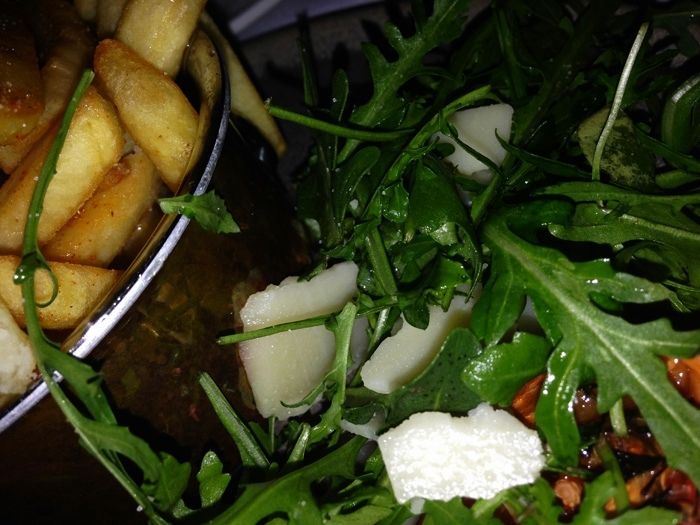 For pudding I was presented a tiramisu which was everything it should be, creamy decadent and boozy and I devoured every spoon.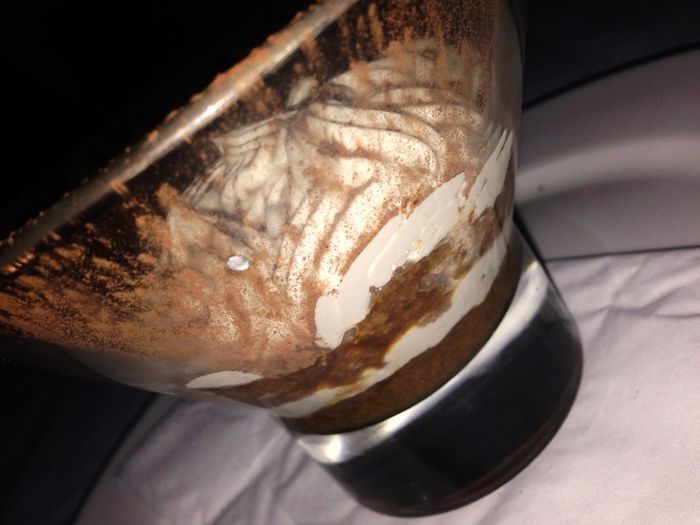 The restaurant ethos is good food cooked well and the majority of my meal lived up to that. The menu is reasonably priced although I think nearly £30 for my steak would be a little steep. The pizzas that I saw passing looked really good and I think i'd give one of those a go next time.